Daily Market Brief 11 December 2017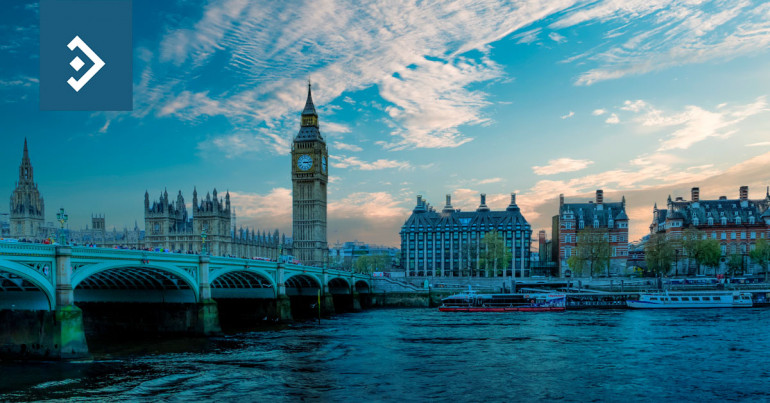 Sterling Lower Following Agreement
Morning mid-market rates – The majors
December 11th: Highlights
May to Hail "New Sense of Optimism"
Sterling falls over concerns about concessions
Fed Rate hike likely but further hikes uncertain
Move to trade talks to be approved by summit

Theresa May will address Parliament later today and will attempt to convey a sense of unity in her Cabinet whilst hailing a new sense of optimism that Brexit negotiations can move forward with greater cooperation.
It has been obvious from what has happened so far that the two sides remain far apart since Brussels sees Brexit, at the very least, as a slap in the face or, at worst, a potentially fatal crack in the fabric of the group that could easily widen. There will be no "sense of cooperation" from the EU who will be as difficult, intransigent and demanding in stage two as it was in stage one.
The agreement that has been reached in order to move to stage two will be ratified at this week's EU Heads of Government Summit although it seems that the concessions made by London do not bode well for its negotiating position when talks resume in the New Year.
Despite her propensity for stubbornness with her own team May seems to have handed Brussels what it wanted on a plate; A far higher than originally offered financial settlement, an Irish border agreement that suits Dublin and a role for the European Court of Human Rights in U.K. affairs for a decade after Brexit finally happens.
Considering your next transfer? Log in to compare live quotes today.
Sterling falls in wake of agreement

Traders failed to be wowed by the Brexit agreement seeing it as a sign of weakness from the U.K. Government and an indication that their negotiating position had been wounded, potentially fatally, by the seeming capitulation over the three EU demands.
Sterling fell to a low of 1.3355 versus the dollar but has recovered a little as the market opened in Asia. It has managed to struggle above 1.3400 but its hold on this level looks tenuous. Against the single currency, the pound fell in the wake of the agreement reaching 1.1356 and closing at 1.1381. It has continued to weaken this morning reaching 1.1367.
Since this is the third week of the month, attention will turn to significant U.K. data releases. There is also a meeting of the Bank of England's Monetary Policy Committee where last month's hike will be further examined by reporters.
Inflation data released tomorrow will most probably show an unchanged consumer price index of 3% year on year in November. Since this was the rate that was predicted back in July to be both the level and the month in which inflation would peak, the rate hike may be called into question. The employment report will be released on Wednesday with the headline expected to be unchanged and wage inflation likely to remain at 2.2%.
US employment report confirms rate hike

This week's FOMC meeting, Janet Yellen's last as Chairman, should have received just about sufficient encouragement from Friday's employment report to see their way clear to hike rates.
A combination of a more pragmatic Lawyers approach to monetary policy rather than an Economists more proactive methods and inflation data that continues to confound should see the Fed being less willing to hike rates in 2018.
The Fed is likely to want to start to withdraw accommodation by reducing the size of its balance sheet in the New Year and this should see inflation continue to fall which will discourage a few FOMC members from voting for a further hike.
The dollar index rallied over 94.00 reaching 94.08 on Friday in the wake of an employment report where the headline figure exceeded analysts' expectations. The number of new jobs created in November reached 228k although the October figure was revised lower from 261k to 244k.
The outlook for the dollar is primarily driven by interest rate differentials so the press conference following Wednesday's FOMC will be almost as important as the decision itself.
Were the Fed. to leave rates unchanged the dollar would fall to test its lows around 92.50 although it is the advance guidance that will be most eagerly awaited since it will be possibly the last detailed announcement traders can expect for a while.
This week's events of note
It's all about the U.K. even without Brexit!
---
MONDAY
No Significant Data: –
U.K.: Brexit talks – Theresa May will reveal the concessions that were made to conclude the deal on Ireland
---
TUESDAY
Australia: Mid Year Report – As the economy wavers the prospect of a rate hike has dissipated.
U.K. : Inflation – Mark Carney may have some explaining to do later in the week. Core YoY to continue rising possibly reaching 3.2%
---
WEDNESDAY
Germany: Inflation – A fall expected which will please the ECB. A drop to 1.5% from 1.8% likely
U.K. : Employment – Average earning growth likely to have dropped to 2.1% from 2.2% making the prices/earnings gap wider
U.S. : Inflation – The FOMC will have had advance warning of a probable unchanged 2.00% headline.
U.S. : Interest rate decision – A 0.25% hike is priced in. The return of data dependency will makes things clearer in 2018
---
THURSDAY
U.K. : Retail sales – Lat months fall likely to be reversed, but only just
U.K. : MPC Meeting – After the fiasco of the last meeting no change is expected but the Governor will be pressed over inflation.
Eurozone: ECB Meeting – No change as inflation falls and growth rises.
U.S.: Retail sales – Important data as it includes Black Friday numbers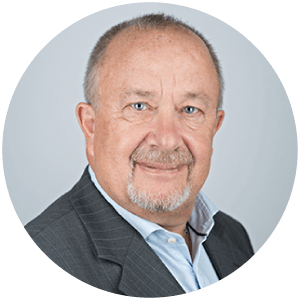 About Alan Hill
Alan has been involved in the FX market for more than 25 years and brings a wealth of experience to his content. His knowledge has been gained while trading through some of the most volatile periods of recent history. His commentary relies on an understanding of past events and how they will affect future market performance."