Daily Market Brief – 12th August 2015
Sterling takes hit on jobs data
Quote of the day: "Yesterday is history; tomorrow is a mystery. Today is a gift, which is why we call it a present."
August 12th: Highlights
GBP/EUR dives by around -0.9% this afternoon
GBP/USD trading around 1.5607
British jobs data results largely negative
Greece faces recession amid two year cuts
Aussie Dollar slides as China devalues Yuan
Sterling Comment
GBP/EUR is currently trading in the region of 1.3964, not helped by a largely negative set of British jobs data. The pair dived by approximately -0.9% this afternoon. Unemployment increased by 25,000 between April and June. Euro appreciation can also be attributed to a feeling that we're nearly there on terms of the international bailout package. Agreements have been made 'in principle. More on this below. GBP/USD was trending within a tight range this afternoon, the pair now at 1.5607.
Greece
The Greek economy is likely to shrink by 2.3% this year, followed by a 1.3% contraction next year. A two year recession is on the cards as it begins to roll out deeply painful budget cuts and policy overhauls imposed by it's $86 billion international bailout, according to officials today at the European Union.
Once more than 40 new laws are passed in Athens tomorrow, Eurozone Finance Ministers will decide if Greece gets it's first tranche of loans in time for it's 3.2 billion Euro payment to the ECB on August 20. The ministers will get together in Brussels at the end of the week.
Global Comment
The Aussie Dollar (AUD) has been hit against most of it's major rivals by the announcement from the People's Bank of China yesterday that it was cutting the value of the Chinese Yuan by almost 2%. This is not good news for exporters down under as it will cause an immediate increase in the price of Australian goods in China's burgeoning domestic market. GBP/AUD is currently trading around 2.1238.
USD/CAD exchange rates dropped to one and a half week lows, as markets were getting to grips with news of China devaluing its currency for the second consecutive day. The pair hit 1.2955 during early US trade, the pair's lowest since July 31.
Morning mid-market rates – The majors
85% savings. Job Done. So, what is the secret sauce of the CurrencyTransfer.com marketplace?

CNBC described us as 'disrupting global money transfer'. Finally, you kiss goodbye to hidden fees.
How are we innovating?
Well, we are not an expensive bank costing you up to £1,500 on every £50,000 trade. Neither do you ever need to ring around multiple brokers and speak to sales guys. Pretty inaccurate way of shopping around. We help you maximise the value of each transfer. Quite simply, you are in control. Foreign exchange companies compete in a LIVE marketplace to win your business.
You win!
Got a question? We'd be delighted to help!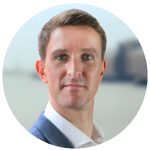 Paul Plewman
Director of Sales & Operations
t: +44 (0) 20 7096 1036
e: paul@currencytransfer.com