Daily Market Brief 17 July 2017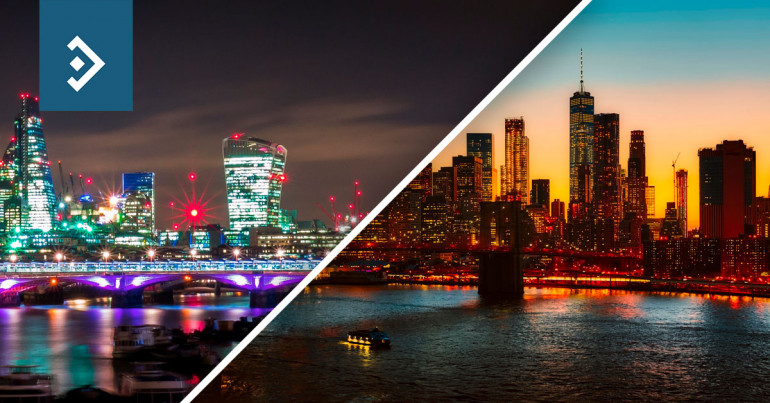 Sterling Jumps as Dollar Fades
Morning mid-market rates – The majors
July 17th: Highlights
Data lowers U.S. rate hike expectations
Sterling 1% higher against weaker dollar
Euro corrects, ECB to confirm dovish policy
Brexit negotiations; Round Two

David Davies the U.K.'s Brexit Minister is in Brussels today as round two of the Brexit negotiations gets under way. Davis is looking to make progress over arrangements for EU citizens remaining in the U.K. following Brexit and for those Britons living in the EU. The proposals announced by Prime Minister Theresa May last month have been dismissed by the EU as "not going far enough".
Progress over this point as well as the "Brexit Bill" and the Irish border have been identified as prerequisite before a trade deal can be considered. Last week's comment by Foreign Secretary Boris Johnson that the EU can "Go Whistle" is it expects the U.K. to pay Eur 60 bio can hardly be considered Government policy but it does portray a return of confidence by the Government following last month's shock election result.
As talks continue, the pound will be subjected to reactions as various minor agreements are seen as positive or otherwise for the U.K. economy.
Considering your next transfer? Log in to compare live quotes today.
Dollar weaker as inflation and retail sales disappoint
The dollar had a difficult day on Friday falling by 1% against the pound and overall by a little over 0.75% as the dollar index fell to its lowest level since last September.
A more dovish stance by Fed Chair Janet Yellen during her biannual testimony to Congress had put the dollar on the "back foot" followed by economic data which seemed to push further rate hikes back to the winter at least. Traders have lowered expectations for another rate hike this considerably.
Retail sales had been expected to pick up following May's surprise 0.3% fall. The May number was revised to -0.1% but a 0.2% fall was registered for June. Inflation has been benign for some time barely warranting the rate hikes that have already taken place. In June, prices rose by just 1.6% year on year down from 1.9% in May.
Sterling rise to help inflation fight

The Governing Council of the ECB meets this week to pronounce on interest rates. An unchanged stance is a pretty much foregone conclusion, so the spotlight will fall on President Mario Draghi. At his press conference following the meeting, Draghi is likely to continue his stance that the economy continues to improve but also voice concerns about its sustainability without continuing stimulus.
It seems that G7 central bankers (other than Janet Yellen) are continuing to adopt an extremely conservative stance as their concerns over their economies ability to copy with tighter monetary policy remain.
The Euro fell on Friday against both the dollar and pound for mostly technical reasons. A lack of fresh buying interest upon the approach to 1.1500 saw the common currency fall back towards support at 1.1440 although a fresh assault on 1.1500 and beyond is likely but this could be dependent upon the tone of Sr. Draghi's comments.
Euro falls despite improving economy

The pound rose to a high of 1.3114 on Friday as the break above the previous year's high of 1.3040 drew a round for technical buying as short positions were closed out. If the pound can maintain these levels the MPC's job in containing inflation will be made a little easier. The pound also rose against a Euro that was struggling to make headway versus a weaker dollar running into strong resistance close to 1.1500.
The pound rose to 0.8742 its highest level in a month. There is no precedent for how the currency will react as Brexit talks "get down to business" and announcements will be closely scrutinized for possible economic effects.
The MPC meeting to be held on August 3rd and is building up to be the most important since the financial crisis with the economy very finely balanced. Those members favouring a hike have been weakened by the departure of Kristin Forbes with just two members certain to vote to raise rates, chief economist Andrew Haldane wavering and the intentions of new member Silvana Tenreyro' voting intentions unclear.
This week's events of note
A week of data releases will be inevitably dominated by the U.S. employment report on Friday. Prior to that traders will be looking for data to back up recent hawkish Central Bank comments
---
MONDAY
China: GDP – 1.3% QoQ expected as the first major economy reports for Q2. Expect a reaction for the AUD to any surprise.
Eurozone: Inflation data – Benign inflation concerning Draghi. at 1.3% rie will do nothing to ease those concerns
---
TUESDAY
Australia: RBA Minutes – Following Canada's rate hike how close to following suit is the RBA?
U.K.: Inflation – Will headline inflation break 3%? MPC members will be holding their collective breath.
---
THURSDAY
Japan: Interest rate decision – No change expected from the world leaders in quantitative easing.
Eurozone: Interest rate decision – No change likely. Mario Draghi can go off on holiday congratulating himself on a job well done!
---
FRIDAY
Canada: Inflation and Retail sales data – Interesting to see how strong the data is given the BoC's decision to hike earlier this week.
---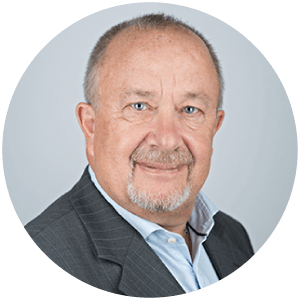 About Alan Hill
Alan has been involved in the FX market for more than 25 years and brings a wealth of experience to his content. His knowledge has been gained while trading through some of the most volatile periods of recent history. His commentary relies on an understanding of past events and how they will affect future market performance."