18 December 2019: Hard Brexit fears return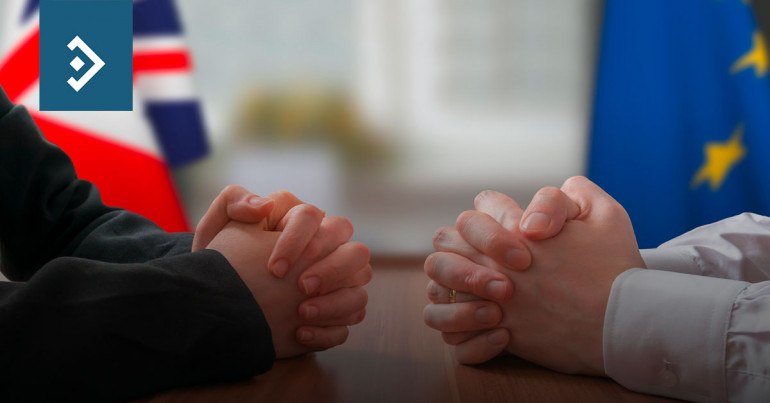 Hard Brexit fears return

Morning mid-market rates – The majors
18th December: Highlights
Sterling lower as election excitement fades
Trade deal says it all by saying (virtually) nothing at all
Eurozone facing unpleasant choices
Trade deal deadline drives concern over conflict with EU
It was fun while it lasted. The Conservative victory in last week's election allowed the British public to dream for a few days of a country where Brexit was complete. A Government with a strong mandate was now able to fix the issues that had sprung up over a 3½ year hiatus while the UK's departure from the EU dominated every facet of daily life.
Sadly, the reality is very different. The UK will be embroiled in a trade negotiation with Brussels every bit as fraught as the Withdrawal Agreement. Already, tactics are being drawn up. The new Prime Minister Boris Johnson managed to be a figure of unity for the weekend but has now decided to reopen old wounds In a clear signal of contempt for the last Parliament he has introduced new legislation to enshrine the end of the negotiation period, at the end of 2020, in law.
That means that should the negotiations drag on, no deal raises its head again, but this time, with the teeth of an 80-seat majority behind it.
The financial markets view the prospect of further negotiation where both sides believe they have the upper hand with concern and the pound suffered consequently. It is now trading against the dollar at a level below where it was immediately before the election. Yesterday, it reached a low of 1.3099, closing at 1.3123.
Having made impassioned speeches for the country to heal its wounds over Brexit, Johnson has encouraged the hard Brexiteers in his Party and driven home the majority in no uncertain terms.
Considering your next transfer? Log in to compare live quotes today.
Has the U.S. conceded?
The United States and China agreed on "Phase One" of their far-reaching trade agreement on Friday but far from fanfares and bunting there has been a strange silence regarding the outcome
Apart from a few comments from Economic Advisor Larry Kudlow where he bandied around some positive numbers and rumours of agricultural machinery sales, there has been very little for the market to go on.
That generally means disappointment for someone and given the Presidents penchant for resorting to social media to herald his successes, the market is "gearing up" for disappointment.
The U.S commitment is understood to be fairly straightforward; They agreed not to impose new tariffs valued at around $ 156 billion of new imports from 15th December, they also agreed to cut from 15% to 7.5% tariffs imposed in September but will maintain 25% tariffs on $259 billion of imports apparently as an incentive for Beijing to open up "Phase two".
So, we know, pretty much, what the U.S. position was/is but just what China offered remains shrouded in a very "oriental" mystery.
We know that "Phase One" is "complete" and they are "satisfied" However they also say that there is still a long way to go. China will apparently increase to around $40-$50 billion over two years their purchases of agricultural machinery. Before the trade talks really got going, China imported around $20 billion worth of agricultural machinery from the U.S in 2017.
As was the case when there was positive news, that slightly negative take on the deal has had a mixed effect on the dollar. Yesterday, the index rose to a high of 97.30 but retreated to close at 97.19
QE having limited effect
Despite two massive helpings of Quantitative Easing, the action that was supposed to herald runaway inflation across not only the Eurozone, but the entire G7, price rises remain stubbornly low.
Mario Draghi, the former ECB President was famous for "quotable quotes". One of his more famous utterances was that any increase in wages would only come once inflation had started to increase. That day still seems some way in the distance.
The balance that so far is holding the economy in stagnation rather than anything even more serious is composite activity across manufacturing, industry and services. It remains just about in expansion.
Banks remain a major concern since they carry a Eur 156 billion (at the last count) weight on their backs in the shape of non-performing loans. That accounts for a little under 10% of their entire lending books. Secured debt can now be written off over seven years and unsecured loans must be written down in two years. That is generous under "traditional" practice but still the banks struggle.
In days gone by Italy, Spain, Greece and Portugal would all have devalued, taken the hit and started again, but of course they never would have gotten into this position in the first place.
They say pride comes before a fall and the proud Germans are going to have to fall (into recession) or accede to greater deficit in those countries who are struggling the most. That will be an admission that the growth and stability pact is a noose around the necks of struggling economies.
The euro has mostly been moving in a mirror image of the dollar over the past few days/weeks so yesterday as the dollar weakened, the euro rallied just failing to breach resistance at 1.1180. It reached a high of 1.1175 but closed virtually unchanged at 1.1146.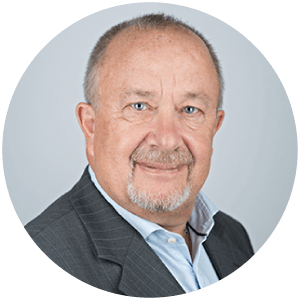 About Alan Hill
Alan has been involved in the FX market for more than 25 years and brings a wealth of experience to his content. His knowledge has been gained while trading through some of the most volatile periods of recent history. His commentary relies on an understanding of past events and how they will affect future market performance."