27 Nov 2018: Draghi fails to lift Euro as headwinds persist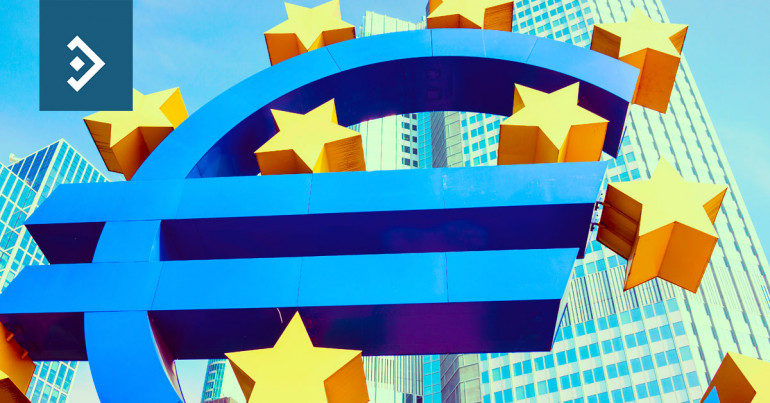 Draghi fails to lift Euro as headwinds persist

Morning mid-market rates – The majors
November 27th: Highlights
Eurozone in the doldrums
May faces an uphill battle
Dollar steady as Trump "talks trade"
Single currency unable to gain comfort from QE withdrawal
The euro continued in its recent range yesterday as ECB President Mario Draghi testified to the EU Banking and Economy Committee, giving his forecast and assessment of the Eurozone economy.
While he tends to see things from a fairly dovish perspective, his advance guidance on interest rate rises is a classic example, he did confirm the Central Bank's Asset Purchase Scheme will end next month. He went on to say that the slowdown in the economy was "normal" and may be temporary.
He acknowledged that growth was lower than had been forecast by ECB economists, and he is not concerned that inflation may be rising. The assessment for inflation has not changed despite weaker than expected growth.
With German data last week surprising to the downside, Brexit continuing to exercise EU leaders, and the issue with Italy's 2019 budget likely to flare up at any time, there is little to cheer Sr. Draghi as he enters the final year of his eight-year tenure. The jostling for position, being the current incumbent, will start in earnest after Christmas although there is no clear natural successor emerging.
The single currency reached a high of 1.1384 yesterday but gave back all its gains late on, closing just eight points lower than its open at 1.1334.
Considering your next transfer? Log in to compare live quotes today.
Sterling under Brexit's spell as May battles on
Most Brexit headlines now centre around the ability of British Prime Minister Theresa May's efforts to persuade Parliament that the deal she has struck with Brussels is a good one for the country and the future.
It is a little disheartening to hear that this is first, the best deal she was able to extract and second, that rejection means that the process is back to square one with just a little over four months to go.
It appears that no matter what the support for rebellion is within her own Party, Mrs. May is going to struggle to get the agreement through Parliament when the vote takes place on December 11th. It would be a major surprise if she managed to "carry the day" even if the opposition rebels match those from the Government.
To continue the "Brexit theme", it will all depend (again) on Ireland. Mrs. May has a "working majority" of thirteen as she leans upon the support of the Northern Irish loyalist MPs. However, that support is under threat as their Leader has already intimated that her Party is against the deal.
Against such a backdrop, Sterling is going to struggle and yesterday was a case in point. It remained in a relatively narrow range making a high of 1.2865 but fell away to close at 1.2812. Support is at 1.2700 but, unless there is conclusive news either way, the range is likely to remain intact until the debate and vote take place in Parliament.
Dollar rallies despite global concerns

The seven consecutive weeks of falls in the oil price have started to hit global sentiment as the market tries to decide if the fall to close to $50 per barrel is the cause or a symptom of the fall in sentiment.
President Trump played down any recent hopes that the trade dispute between the U.S. and China was close to resolution and he even managed to pour cold water on the Brexit deal commenting that he didn't see it as a basis for a trade agreement between the UK and U.S.
The Fed. has softened its stance over monetary policy over the past week or so, so the rally is more about concerns over global growth and emerging markets than any positivity towards the U.S. economy.
Fed. Chair Jerome Powell will make a speech tomorrow which the market has built up far more than normal given the recent weaker than expected data. There is a possibility that Powell will appear more dovish than he has at any time during his, albeit short, tenure. With the minutes of the most recent FOMC meeting due for release on Thursday, we may have a clearer picture of the outlook for the U.S. economy by the weekend.
The dollar index, which measures the strength or otherwise of the greenback against six of its major trading partners, rose yesterday breaking through 97.00 for the first time in a week. It made a high of 97.10 before closing at 97.08.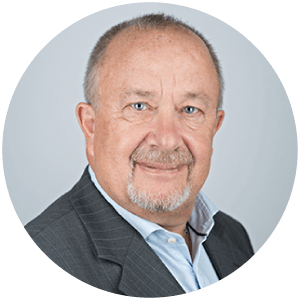 About Alan Hill
Alan has been involved in the FX market for more than 25 years and brings a wealth of experience to his content. His knowledge has been gained while trading through some of the most volatile periods of recent history. His commentary relies on an understanding of past events and how they will affect future market performance."