2 February 2021: Sunak's reboot close to impossible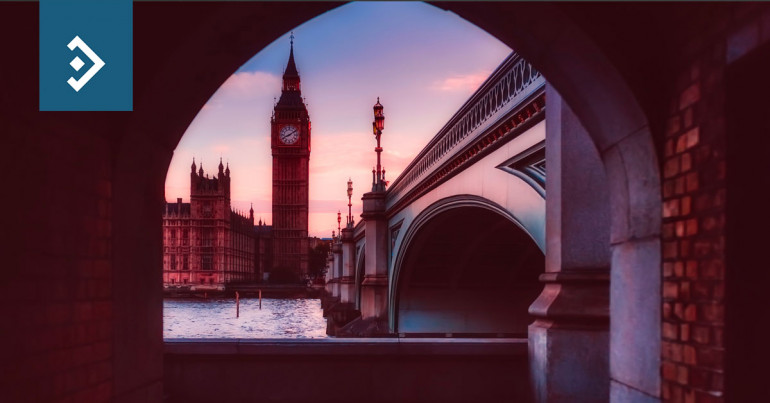 Sunak's reboot close to impossible

Morning mid-market rates – The majors
2nd February: Highlights
The UK faces the worst G7 Covid hit to its economy
Biden's bipartisan hopes remain
Vaccination delay will lengthen lockdowns
Chancellor pressured to extend furlough pre-Budget
Chancellor of the Exchequer Rishi Sunak is preparing to return to the limelight in the coming weeks as both prepares a reboot of the economy and provide further support to those whose jobs have been or are about to be affected by the Pandemic.
He will begin with further support and is being called upon to extend the furlough scheme yet again. With the numbers on furlough now fairly constant, his concern is how many of those currently employed but not working will find themselves out of work when the scheme ends and/or the lockdown is eventually ended.
Sunak will discuss the issue with the Prime Minister and is sure to outline his concern that extending the furlough is pointless if those furloughed have effectively no jobs to return to.
The economic recovery from the Pandemic will provide an opportunity for the Government to invest in retraining. That will shorten both the period people are out of work and go some way towards upskilling the workforce into jobs that will be needed going forward.
What it mustn't do is simply mask unemployment numbers to blur the true picture.
Data released yesterday showed that manufacturing data is beginning to show signs of a gradual improvement while investment confidence is already reacting to the positivity created by the vaccine programme. The Government announced yesterday that all those in care homes, one of the four most at risk groups, have been offered a vaccination.
The pound reacted to a stronger dollar by giving up most of its recent gains and falling back to the bottom of its short-term range.
It fell to 1.3656, closing at 1.3671.
Considering your next transfer? Log in to compare live quotes today.
Risk appetite still a significant driver
The delivery of President Biden's stimulus package has been delayed by more radical Republican members of Congress, but he believes he has found a more moderate group that he can work with.
These are Senators and Representatives who see unity and healing of American democracy as more important than blind partisanship. While Biden may have to make a few concessions to gain their support, this is an encouraging breakthrough in the battle to get the economy moving again.
When this positivity is added to the probable Federal Food and Drug Administration approval of two new (to the U.S.) vaccines, the economy could be set fair for a sharp turnaround in the pace of its recovery.
There have been several departures of prominent members of the Republican Party recently, concerned over the influence Donald Trump still wields. While senior Republican Senators believe it is a case of out of sight out of mind, the upcoming impeachment trial may open old but not so old wounds.
The turmoil that has been seen recently on equity and precious metal markets as retail investors have attempted to take on professional investors and traders has seen a dip in risk appetite that has also been supportive for the dollar.
While the trend towards the dollar as the primary safe haven currency remains, as the global nature of the Pandemic subsides, the greenback is likely to cast off the restraint and start to rally.
Longer term charts already predict a bottom for the dollar has been seen around 88.20 but another visit to that level cannot be ruled out before the rally begins in earnest possibly coinciding with the start of Q2.
Yesterday's release of ISM manufacturing data continued a recent bout of strength in that sector. While the headline fell from a marginally revised 60.5 to 58.7 the trend is still encouraging. The dollar index reached its highest level of 2021, trading up to 91.05 and closing at 91.03.
Vaccine fiasco and Brexit positivity driving concerns
Even before the EU Commission confirmed the concerns of a few nations in the way it handled and continues to handle the fiasco over vaccine supply, there were rumblings from a few Capitals about their desire to blindly follow the path Brussels wishes to take.
Perhaps even more of a concern to those currently in power is that there is not just one factor driving discontent.
The holding of Brussels to ransom by Budapest and Warsaw over the stimulus and budget packages in order to gain more independence over its domestic politics is one such example. Rome has long been critical of the control that is exerted over its debt to GDP ratio for which it has been rebuked and fined on several occasions.
There are other examples of concern and with the two most powerful supporters of a more integrated Union, Angela Merkel and Emmanuel Macron, possibly about to depart there is a fragility that may need to be addressed.
Merkel has already set her departure date, while Macron may very well have his set for him.
He trails Nationalist Candidate Marine le Pen in polls for next year's Presidential Election and if traditionally radical French voters wish to show their own dissatisfaction with Brussels a swing towards nationalism could be the result.
Le Pen already looks enviously across the Channel, coveting the UK's newfound independence,
While a Frexit referendum is a long way off there is no doubt that the French position in the EU may perform a 180 degree from protagonist to antagonist, following Le Pen victory.
The euro lost ground yesterday versus a stronger dollar. It fell to a low of 1.2056, closing at that level.
The medium-term view for the single currency is a little confused. It would be a surprise if it broke the 1.20 level at the first attempt but that cannot be ruled out.
However, there is strong selling interest above the short-term high around 1.2180, so it is a choice between a period of consolidation or a rapid decline.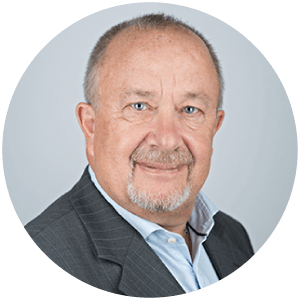 About Alan Hill
Alan has been involved in the FX market for more than 25 years and brings a wealth of experience to his content. His knowledge has been gained while trading through some of the most volatile periods of recent history. His commentary relies on an understanding of past events and how they will affect future market performance."