7 July 2020: Sunak considering handout?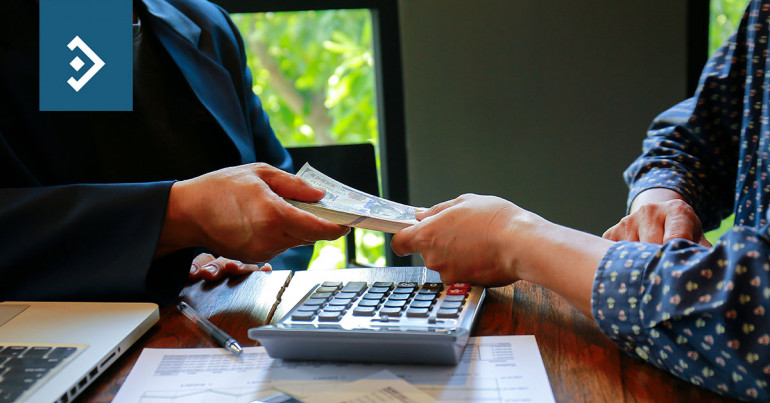 Sunak considering handout?

Morning mid-market rates – The majors
7th July: Highlights
Cost of support measures hurt Sterling versus euro
Contraction could be worse than expected
Unemployment biggest risk to economy
£500 for every adult to boost economy
There is a radical economic theory that has been tested in a few economies that Chancellor Rishi Sunak is rumoured to favour as he looks to innovate to help the UK recover from the worst effects of the Covid-19 pandemic.
It is believed that the most effective way to get an economy moving is the shock treatment of placing cash in the hands of the population with the instruction to spend spend spend. This resembles the Helicopter Money theory championed by former Fed. Chairman Ben Bernanke.
It is believed that Sunak is considering a plan, that would cost upwards of £30 billion, to give vouchers to the value of £500 to every adult and £250 for every child. The idea is that the vouchers could be used at retailers in sectors that are most affected by the pandemic to get funds flowing through the economy again.
The plan would entail use of the vouchers in highstreets, not inline, and could even be used to bolster the hospitality sector as it struggles to come to terms with its new normal.
Sunak is expected to unveil his plans tomorrow and it is difficult to predict how markets will view this innovation.
The UK is on a collision course with China on two fronts as it tries to both defend the rights of the people of Hong Kong, despite having handed sovereignty to China more than thirty years ago, and remove the threat to the UK telecoms industry posed by continued use of Chinese tech giant Huawei.
The UK has been under severe pressure from the U.S. not to allow Huawei to be a major part of its 5G network providers and this has threatened to derail post-Brexit trade negotiations. The Prime Minister initially stood up to President Trump's demands, but it is now considered more likely that Huawei's involvement will be gradually phased out.
Yesterday, China warned in no uncertain terms, that any UK meddling in the future of Hong Kong or its people will not be tolerated.
The pound remains in a well-trodden range. Yesterday, it traded between 1.2520 and 1.2464, closing marginally higher at 1.2492. It lost a little ground versus the euro, closing at 1.1046 having touched a low of 1.1027 earlier.
Considering your next transfer? Log in to compare live quotes today.
Unemployment now expected to be below 10% at year end
Prominent investment bank Goldman Sachs has downgraded its forecast for the U.S. economy for 2020 as it sees less of a rebound in Q3 than had previously been expected. It had expected the economy to grow at close to 33% in Q3 following a significant contraction in Q2 but has revised that expectation down closer to 25%.
While this will be a substantial turnaround, it will still lead to an overall contraction of close to 5% for the whole year.
Goldman did sound one more promising detail; it expects the unemployment rate to be below 10% by December. Not by much as it predicts a rate of between 9% and 9.5%.
This won't exactly be music to President Trumps as he tries to combine a manifesto of economic growth with a highly unpopular level of ethnic and racial diversity in his campaign to be re-elected.
The reason for this change of heart from Goldman is based around the length of time it is taking to get Covid-19 under control and fears of an even more damaging second spike in the Autumn, although it does acknowledge the success other G7 nations appear to be having expanding activity while maintaining social distancing.
The President signed into law yesterday a Bill that provides forgivable loans to businesses worst hit by the pandemic as he tries to show concern for small business.
38 states are still seeing cases of Covid-19 increase with a few posting daily record highs, while 11 have seen little change over the past week. Just one, New Hampshire has actually seen infections and fatalities fall. That hardly paints a picture of success in controlling the virus. Neither can it be attributed to more tests providing more positive readings.
Yesterday, the dollar index retraced moderately in quiet market conditions. It reached a low of 96.56, closing at 96.77
Lagarde expects two years of high unemployment
There is nothing new in calls across the EU for domestic activity across the entire region to be increased to provide the substantial boost to growth.
This is again becoming a cornerstone of the policy changes that are being considered in addition to financial help for those worst hit, to provide a solid basis for the future.
Christine Lagarde, the ECB President acknowledged in a recent speech that the key to success for the Eurozone lies in playing to its strengths which relies upon leveraging the fact that it has one of the biggest internal markets in the developed world, once the watchword for quality and precision, but has allowed itself to fall into the trap of exporting its manufacturing ability to look for a lower cost base.
Lagarde went on to say that the region is looking at two years of high unemployment and low activity and productivity as it battles the effect of the pandemic on an economy that was already falling into an overall recession.
This sense of realism, sadly lacking in recent Heads of Government Summits needs to be used as a rallying call to bring the region together as a single unit.
The EU and Eurozone are beginning to lack any form of united identity and until there is a tightening of cooperation in a more formal way it will continue to be a patchwork of self-interested nations each loosely conforming to a series of regulations that stifle rather than encourage interregional cooperation and innovation.
The euro remains mired in a range defied by fears over the length of the coming recession and hopes that it can agree a relief fund to assist those suffering worst from the worst of the pandemic to find a route to growth more quickly.
Yesterday, it rallied to a high of 1.1345 as it managed to break the 1.1250 resistance but lost momentum to close at 1.1309.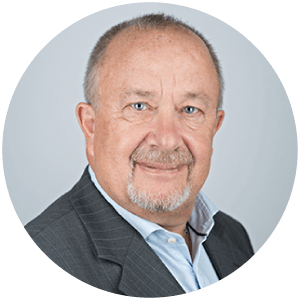 About Alan Hill
Alan has been involved in the FX market for more than 25 years and brings a wealth of experience to his content. His knowledge has been gained while trading through some of the most volatile periods of recent history. His commentary relies on an understanding of past events and how they will affect future market performance."