Want To Be Britain's Best Post‑Brexit Finance Manager?
For CFOs managing businesses across multiple geographies, Brexit's political and economic tumult has surfaced many new currency exposures. While some CFOs have taken a 'wait & see' approach, those that have understood the dramatic impact currency swings can have on their business, have started to act.
Find out how UK's finance leaders are managing their currency risks through the political and economic uncertainty. See what simple steps can be taken to identify and mitigate risks to ensure business stability through political storms.
About our Webinar Hosts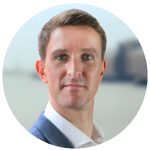 Paul Plewman
Director at CurrencyTransfer.com, Paul has been in the international payment space for 10 + years, formerly at Travelex, Western Union, Cambridge Mercantile. He's helped thousands of individuals and businesses achieve better-than-bank rates and ultimately maximize bottom line.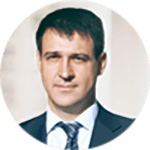 Pavel Soifer
Founder and CEO at Hedgewiz – currency risk management. Pavel has more than a decade experience in guiding companies in corporate currency risk management. He has helped both private and public (LSE/NASDAQ traded) companies across UK and Europe. He has helped companies protect more than $5BN in income and expense from currencies fluctuations.
You'll also learn how to use CurrencyTransfer.com to:
Access wholesale FX rates
Automate international payments
Develop a currency risk strategy
Q+A last 10 minutes
What people said about our webinars
"Enlightening webinars. Paul is clearly an expert in his field and has hidden secrets on where you can really get stung by banks and brokers"
"After being part of the webinar, pretty horrified at the sneaky ways banks build in hidden fees. It clearly pays to shop around for the best rate"
"Pumped to book my first transfer on CurrencyTransfer.com, no more hidden bank fees!"