Want To Be Britain's Best Post‑Brexit Finance Manager?
Join co-hosts Paul from CurrencyTransfer.com
and Pavel from Hedgewiz
How can CFO's manage currency risk through Brexit?
Wed, Apr 26, 2017 3:00PM – 4:00PM
For CFOs managing businesses across multiple geographies, Brexit's political and economic tumult has surfaced many new currency exposures. While some CFOs have taken a 'wait & see' approach, those that have understood the dramatic impact currency swings can have on their business, have started to act.
Find out how UK's finance leaders are managing their currency risks through the political and economic uncertainty. See what simple steps can be taken to identify and mitigate risks to ensure business stability through political storms.
About our Webinar Hosts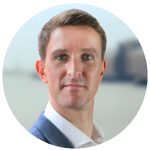 Paul Plewman
Director at CurrencyTransfer.com, Paul has been in the international payment space for 10 + years, formerly at Travelex, Western Union, Cambridge Mercantile. He's helped thousands of individuals and businesses achieve better-than-bank rates and ultimately maximize bottom line.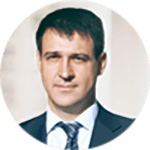 Pavel Soifer
Founder and CEO at Hedgewiz – currency risk management. Pavel has more than a decade experience in guiding companies in corporate currency risk management. He has helped both private and public (LSE/NASDAQ traded) companies across UK and Europe. He has helped companies protect more than $5BN in income and expense from currencies fluctuations.
You'll also learn how to use CurrencyTransfer.com to:

Access wholesale FX rates

Automate international payments

Develop a currency risk strategy

Q+A last 10 minutes
What people said about our webinars
Excellent site safe and flexible. The team is great & very helpfull
Excellent site very well designed, very convenient to use. Transfers are reliable and safe. The team is great, very flexible, always listening and helping you. I can't even consider using another platform as Currency Transfer!

Great experience!
Great experience! Noam was very thorough and communicative. He was helpful throughout the process, and I felt very comfortable turning to him for any questions. I would definitely recommend to my friends, and continue using for future transfers!

OUTSTANDING Service, super speed. 12/10
OUTSTANDING! Amazing service and super speed, smooth and efficient. I have a direct link to my account officer if I need. And best of all I am saving $00s every time compared to the daylight robbery rates the banks were giving me previously. Only a simpleton would use the main banks for any currency transfers. 12/10.

Join Paul & Pavel For Our Next 60 Minute Webinar
Want To Be Britain's Best Post-Brexit Finance Manager?