An Open Letter to Businesses Trading Internationally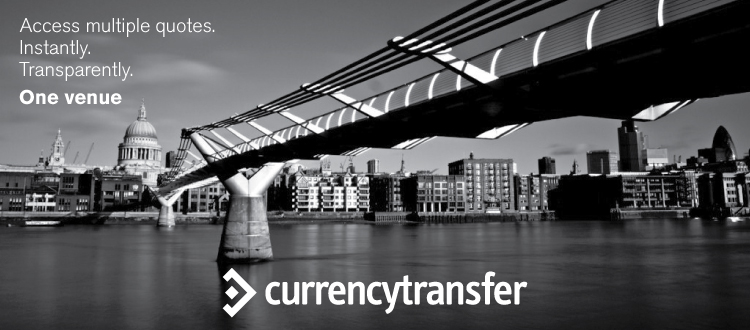 Dear Finance Director's, Owners and fellow Entrepreneurs.
Finovate 2014 represents the start of an exciting journey.
It's a journey to democratize the way businesses like yours, together with the millions across the world make cross-border payments. We extend great thanks to the team at Finovate for giving us the platform to launch our vision.
It's a journey that empowers your business to feel as though you have the same opportunity, access and tools as the biggest and the best FTSE100 companies. Whatever BP, Shell & Adidas have at their disposal, so should you.
You deserve better than expensive bank pricing. Often applying hefty markups, up to 2-4% away from the real exchange rate.
You deserve more than an opaque broker widening your spreads as you become more and more comfortable with their service.
Thirdly, you most certainly deserve a venue that gives you security to know you are maximising the value of each and every cross- border payment. Oh, and how much you are paying.
We see a world where SME's and large corporates have the same access to competitive pricing, irrespective of where your business is based , how much your annual currency turnover is or how savvy you are in managing cross-border payments.
We have a simple and clear mission:
"To provide an open, independent and democratic foreign exchange price aggregation service for SME's trading internationally"
Getting sell side buy in for such a clean and transparent platform has had it's challenges. We've had to convince FCA authorised foreign exchange brokers that in 2014, the power is in the hands of you, the customer.
You ultimately decide with whom, how and when you want to make international payments. In all our validation with launch companies, you've told us you wanted a more competitive and efficient way of making overseas payments. We've heeded your words and simply built a platform and feature set fit for the problems you face on a daily basis.
Thankfully, we've unearthed a collection of broker partners who care about their customers desires and recognize that in 2014, the market is ready for this type of innovation. This level of openness and willingness to embrace technology should give you confidence in our carefully chosen set of launch FCA authorised and regulated currency brokerages. As such, they're ready to serve you with transparency and efficiency.
So, we extend an open invitation to your business. Come join our journey, trade via our independent aggregation venue and treat your currency management as though you were BP, Shell, Adidas or Facebook.
It costs nothing to compare. It pays to shop around and multiple quotes simultaneously are better than one.
You deserve full transparancy when trading and we are happy to be at your service.
Thank you.
Daniel Abrahams & Stevan Litobac
Please feel free to email us personally, we'd be delighted to share our vision
Daniel@currencytransfer.com / @dan_currency
Stevan@currencytransfer.com / @stevan
Daniel Abrahams on Google +