Come In And Meet The Team
Hi, we are CurrencyTransfer.com
Thanks for stopping by.
At CurrencyTransfer.com, we've built the world's first and fastest growing global payments network, aiming to change the way individuals and business make and recieve cross-border transactions. We are on a mission led journey, bringing frictionless global finance to over 20,000 registered private and business clients around the world.
Our hi-tech and hi-touch model is built on core principles: 100% price transparency, access to the global markets, and a commitment to client control. We're committed to making every global payment painless, via a reliable and intuitive digital platform. This is backed up by a deeply personal experience through our team of dedicated relationship managers and industry experts. Quite simply, if it matters to you, it matters to us
We wouldn't be here without our talented, focused and committed team of revolutionaries below. Over the past few years, our team have travelled country-by-country, continent by continent, integrating with the world's leading foreign exchange and payment partners. With talented FinTech and global payment professionals across the UK, Europe & North America, we offer creative global payment solutions you can trust. And we're just getting started. So, come in and meet the team.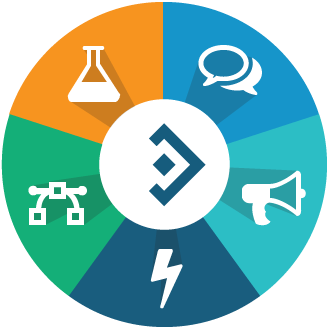 Stevan Litobac
CEO, Co-Founder
Stevan was previously part of two exciting start-ups right from their humble beginnings; CinemaParadiso.co.uk, the only remaining UK born & bred DVD rental service & OneMove.com, one of the largest UK property portal websites at its time. When not playing with new technology, Stevan can be found watching the Formula 1, cheering for either Jenson Button or Lewis Hamilton.
Paul Plewman
COO
Paul is our Director of Sales & Operations. Away from work, he's a bit of an endorphin junkie, whether at the gym, pool or out on the bike. Squash night blocks out every Thursday and Steak Club is a quarterly dinner to explore some of London's finer Steak restaurants.
Saloni Sundarji
Operations Manager
Saloni is our Operations Assistant. She recently graduated from the University of Nottingham with a 2:1 in Industrial Economics. Saloni is a global traveller, having previously explored the natural beauties of Brazil to the sophisticated fusion of East and West in Hong Kong. She loves nothing more than playing a competitive badminton game, or curling up with a good book.
Nick Cornford
Customer success manager
Nick is our fabulous, super-friendly customer success manager who lives for the summer. On the weekends you'll find him out shopping, hitting restaurants or chilling at home watching films.
Rebecca O'Brien
Associate Director
North America
Andrew Dillard
Associate Director
North America
Andrew started his career in tech banking, later his focus shifted to global capital markets with a focus on helping clients mitigate currency and interest rate risk. Los Angeles based, with a focus on companies in the technology, manufacturing, entertainment, life science, financial services, and logistics industries.
Adam Witpen
Associate Director
North America
Adam got his first FX job way back in 1993 as a voice broker between banks on a Forward Dollar Deutsche Mark desk. He likes the nerdy things in FX like talking about technical analysis and getting excited over Japanese Candlestick patterns. For fun, and when the weather is nice he enjoys rising his Triumph motorcycle around the twisty roads or long distances. Customers are his number one focus.
Anthony Cusicanqui
Associate Director
North America
My passions are my two boys, basketball and helping people within the financial industry. I've spent the last 20 years working closely with corporate clients devising and implementing hedging and trading strategies. I coach my teenage boys in the local basketball league and still have dreams of playing professional basketball for the New York Knicks. My last name comes from my great grandfather who was an Incan Emperor in 1493, Tupac Yupanqui (translated as "noble Inca accountant") Luckily, I'm still in the right profession!
Christopher Bossa
Associate Director
North America
Chris has been helping corporate clients mange their FX exposure since 2010. He relies heavily on hard work and following market trends to help his client protect key budget rates. He loves to work closely with his customers to identify risk management objectives and to determine determine the appropriate hedging and trading decisions. He loves FX and providing business impactful, global payment solutions.
Nicolas Pocard
Corporate Foreign Exchange Specialist
Nicolas heads our Corporate Desk in Tel Aviv. He has over 10 years experience in the financial markets having worked for JP Morgan and the GFI Group. Nicolas is also an entrepreneur at heart having founded 3 companies. Lately Nico has been focusing on Fintechs. Nicolas holds a Master in Finance from ESSEC Business School in Paris, France.
Nathan Perez
Foreign Exchange Specialist
Nathan was one of our first team members on the Corporate Desk and heads up our local Shekel activity in Tel Aviv. Previously, he has run his own fashion brand and worked in Treasury teams. A Global traveller, Nathan has previously lived in Hong Kong.
Tom Radford
Foreign Exchange Specialist
Tom is our Corporate Relationship Manager in London. An understanding and upbeat team player, Tom will always bend over backwards to ensure our clients are getting maximum value from the CurrencyTransfer.com Global Payments Marketplace. As an exiled Scot, he enjoys nothing more than complaining about the prices of London pints.
Kamen Hursev
Programmer
Kamen is a senior Ruby on Rails developer, in charge of new features and resolving bug fixes. Though his desk is a mess he is a stickler for keeping the code base clean and readable.
Philip Blackwell
Lead UI/UX Designer
Philip is our lead designer with experience in most things visual and loves trying out new techniques and finding the perfect solution for our requirements. When not in the office you can generally find him indulging in arts and culture.
We learn from giants
Meet our outstanding investors and advisers. They've built and backed some remarkable FinTech companies
---
Barak Rabinowitz
---
Gigi Levy
---
Itay Birnboim
---
Errol Damelin
---
Lee Cory
---
Steve Lemon
---
Richard Yeo