International Money Transfers
Better Rates, Better Service, Better Currency Transfers
Save up to
0
GBP
versus your bank
Bank Av
Marketplace
Rate
0
0
Fee

£

20.00
FREE
What could you do with your savings
All partners fully regulated
FCA FinCEN
Official Global Payments
Partner to Leeds United
Every day, individuals and businesses rely on CurrencyTransfer for access to the very best international money transfer deals online. Say no to hidden bank fees and poor rates. We'd love to help.
1. Request quote
Enter the currency you need and how much. You can send to your own currency account or a third party supplier. Click get quote.
2. Book transfer
Receive the best exchange rate on offer. Lock in a great deal and confirm the exchange.
3. Transfer funds
Log onto your online banking and pay the winning supplier by normal bank transfer.
4. Delivery
The funds are sent to your recipient bank account. You can track and trace your transfer in 'Trade History.'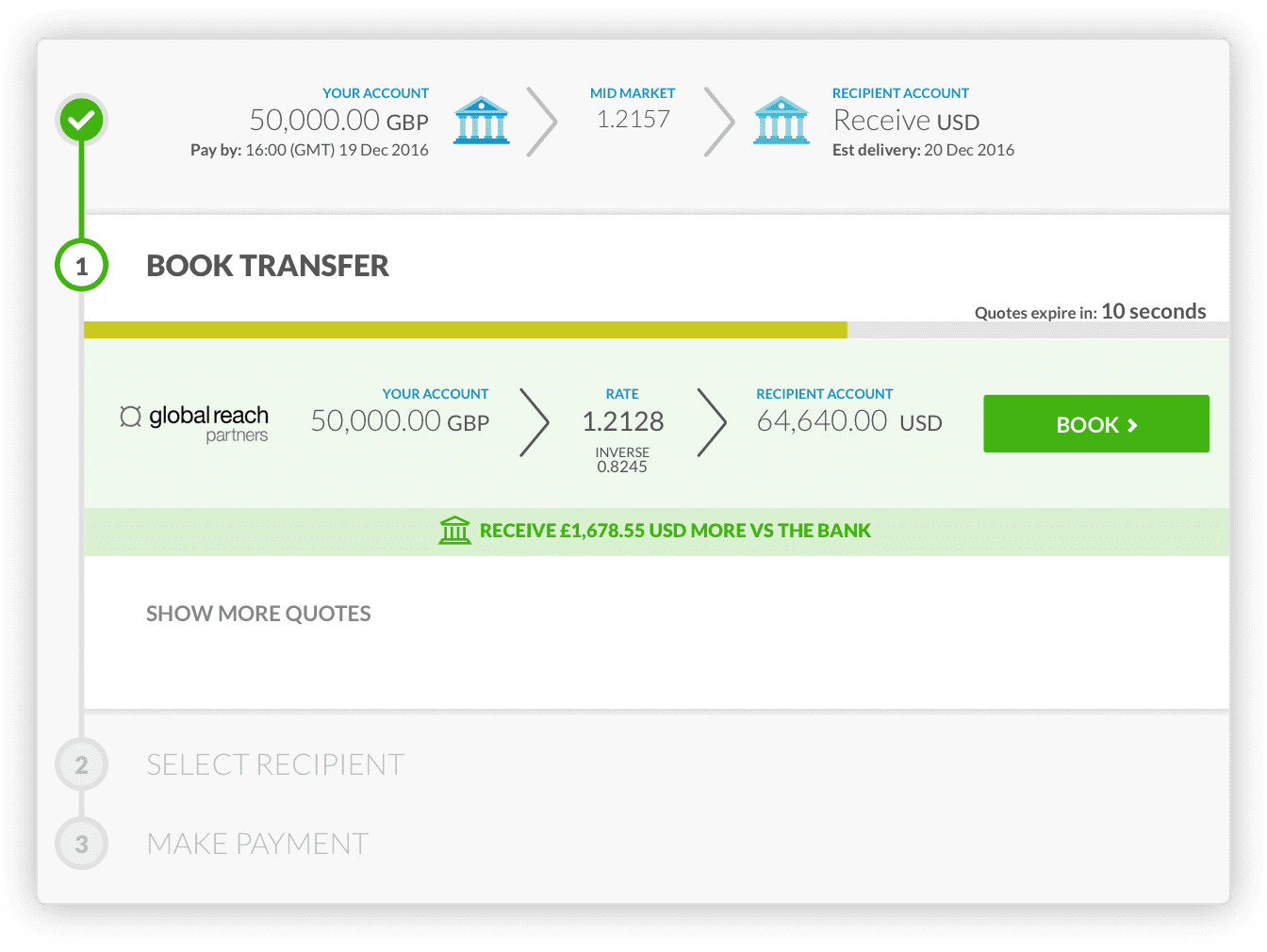 Best Rates
Cheapest Money Transfers

Our platform will return the best transfer option for you, saving you up to 85% in hidden bank fees.

No Honeymoon Rates

Opaque broker salesmen give you a great rate at first. Their rates often worsen over time. Never again.

Fastest Transfers

Make same day payments or book a fantastic exchange rate for delivery of funds up to 12 months ahead.

Free International Payments

We don't believe in transfer fees. 100% transparency with all your cost built into the best exchange rate.
Money Transfer Savings Estimator
With over 20 years combined foreign exchange experience,
we know how to deliver a 5/5 star 'Excellent' service
Perry Netter
"I saved a lot of money transferring money from US Dollars to Israeli Shekels with this company. They could not have walked me through the process better for a first timer. Things which were obvious to them were not so to me."
David Nash
"Very few organisations in the world provide customer service of this standard. Incredibly helpful on all aspects of the transfers – they once spent around an hour on the phone to us explaining how currency hedging worked!"
Lisa & Scott Tushman
"We saved enough to purchase a return airfare to Canada and back. Great service as well. We enjoyed personal attention from our Relationship Manager who helped us through our very first international transfer."
Proud to have saved our clients over £7.5 million in hidden currency fees
Foreign Exchange Daily Market Commentary
Sterling hit by a double blow May to resurrect her Withdrawal Agreement In a move which highlights the lack...
The Currency Transfer Specialists Are On Call
Questions or need a tip? Our friendly team have your back. We would love you to Get Started Today