Bank beating overseas currency transfers
Save up to
0
GBP
versus your bank
Bank Av
Marketplace
Rate
0
0
Fee

£

20.00
FREE
What could you do with your savings
See why thousands are using currencytransfer to find a better deal
Every day, individuals and businesses rely on CurrencyTransfer for access to the very best money transfer deals. Say no to hidden bank fees and poor rates. We'd love to help.
1. Request quote
Enter the currency you need and how much. You can send to your own currency account or a third party supplier. Click get quote.
2. Book transfer
Receive the best exchange rate on offer. Lock in a great deal and confirm the exchange.
3. Transfer funds
Log onto your online banking and pay the winning supplier by normal bank transfer.
4. Delivery
The funds are sent to your recipient bank account. You can track and trace your transfer in 'Trade History.'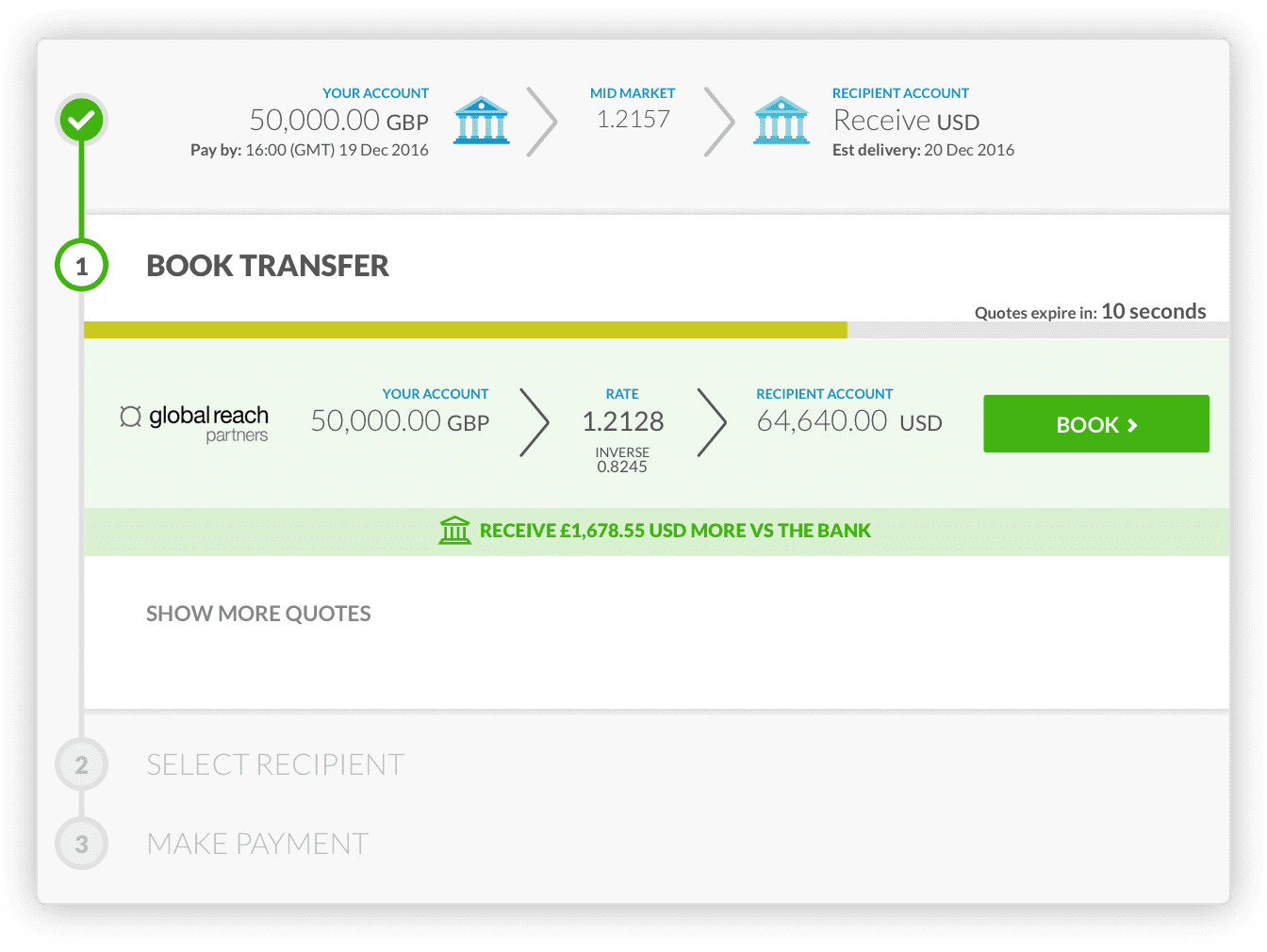 Best Rates
Cheapest Money Transfers

Our platform will return the best transfer option for you, saving you up to 85% in hidden bank fees.

No Honeymoon Rates

Opaque broker salesmen give you a great rate at first. Their rates often worsen over time. Never again.

Fastest Transfers

Make same day payments or book a fantastic exchange rate for delivery of funds up to 12 months ahead.

Free International Payments

We don't believe in transfer fees. 100% transparency with all your cost built into the best exchange rate.
Money Transfer Savings Estimator
Proud to have saved our clients over £3 million in currency fees
With over 20 years combined foreign exchange experience, we know how to fight for the best and cheapest money transfer deal
"Working with CurrencyTransfer was an absolute pleasure and has saved me absolutely heaps of money. Not only that, but they were incredibly informative."
"The platform has saved me a lot of time, I'm no longer calling different brokers and comparing market rates. I would recommend it to all my friends."
"By comparing rates against our bank, we saved close to 5 figures in GBP on our very first trade. Astonishing."
Foreign Exchange Daily Market Commentary
Sterling hit by Growth Concerns U.K. economy slowing more than expected The U.K. economy was far weaker in the...
The Currency Transfer Specialists Are On Call
Questions or need a tip? Our friendly team have your back. We would love you to sign up today