Better rates are
only the beginning
Whether you're paying someone overseas or making international business payments, CurrencyTransfer has modern-day payment solutions to fit your needs.
Save up to
0
GBP
versus your bank
Bank Avg
Us
Rate
0
0
Fee

£

20.00
FREE
What could you do with your savings
Global Money Transfers Made Easy
Every day, individuals and businesses rely on CurrencyTransfer for ease of access to the very best international money transfer deals online. We make international money transfers easy and transparent.
Build a Plan
Your currency concierge will work with you to make a tailor-made international money transfer service.
Get a Live Quote
Log in and get a quote.Lock it when you're happy and book your trade online via your personal dashboard.
Transfer Funds
Transfer the funds for your payment. Everything will be tracked throughout the process.
Allocate Recipient
Allocate and manage your recipients. You can enjoy a simple, easy, and better global money transfer experience.
Best Execution From Our Payment Network
CurrencyTransfer's unique platform gives you access to a global payment network. It means you will benefit from the best deal among several payment institutions. All in one place.
With over 20 years combined foreign exchange experience,
we know how to deliver an 'Excellent' service
Excellent site safe and flexible. The team is great & very helpful
Excellent site very well designed, very convenient to use. Transfers are reliable and safe. The team is great, very flexible, always listening and helping you. I can't even consider using another platform as Currency Transfer!
Great experience!
Great experience! Noam was very thorough and communicative. He was helpful throughout the process, and I felt very comfortable turning to him for any questions. I would definitely recommend to my friends, and continue using for future transfers!
OUTSTANDING Service, super speed. 12/10
OUTSTANDING! Amazing service and super speed, smooth and efficient. I have a direct link to my account officer if I need. And best of all I am saving $00s every time compared to the daylight robbery rates the banks were giving me previously. Only a simpleton would use the main banks for any currency transfers. 12/10.
Foreign Exchange Daily Market Commentary
Daily Market Commentary
Highlights Bank of England pauses its cycle of rate increases Powell predicts a long fight against inflation Germany wants...

Read More >
Monthly Currency Report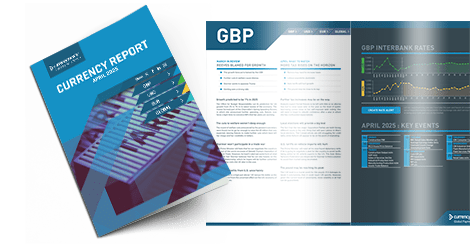 September 2023: Currency Report
With a round-up of the most impactful events and a look at what may be affecting your business and personal transfers this coming month.
Download >
Keep up to date the easy way
No need to hunt for the latest news affecting foreign exchange market. Receive emails with the selected content that suits your needs.
Daily Market Commentary
The latest news on economic/political factors that affect currency/market movements.
Weekly Currency Graphs
Weekly graphs on how your exchange rate has changed.
Subscribe