London's Top 10 Fintech Rockstars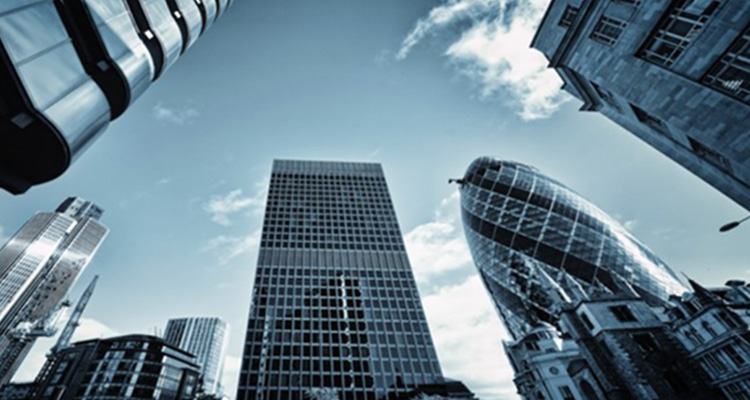 London – England's main metropolis that serves as the New York City of the east is making strides in the business world. Besides the Big Ben and freezing rain, London is also known for its financial advancements. Not only is its startup community thriving, but it's finance laws are spectacular, and most importantly, it's home to some of the worlds most brilliant fintech rock stars. We have searched for London's top 10 fintech rock stars high and low and are happy to share our list of CEO's that are changing the way we do fintech, today and in the future.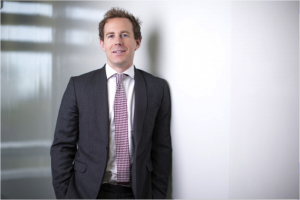 Nick Hungerford, Nutmeg
Nick Hungerford set out on a mission to combat the exclusivity and lack of transparence in the investment world, so he created Nutmeg. The Stanford Business School graduate said when asked about his company "We don't charge a premium for the illusion of a personal relationship in investing, we also don't lump your money together or charge high fees to pay our 'huge sales force' and we don't ever keep you in the dark." Nutmeg is an intelligent online savings and investment platform that assists the general middle to upper class public to invest their money with full transparency. Nutmeg's fees are also minimal, with its highest being 1% when the invested portfolio is less than 1000 Pounds. Nutmeg also received over 5.3 Million for funding during its investment round and is run by the FCA. Hungerford hopes to create an industry where the customer is the priority, especially over the profits.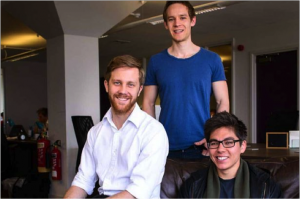 Tom Blomfield, Matt Robinson and Hiroki Takeuch, GoCardless
Tom, Matt and Hiroki all knew each other before they set out on a venture that changes peer to peer payments in almost all of Europe. They had all met at Oxford before hand, and Hiroki and Matt worked together at McKinsey & Co. Originally, the three set out to create a mobile peer to peer service similar to the few powerful ones we see today like Venmo, Azimo and PayPal. Through this process they came up with another idea of "Direct Debit" which is a payout feature that allows for small and big businesses to send and receive money with extremely low margins. GoCardless became a must have because of its "Direct Debit" payouts as well as its amazing UI and UX. GoCardless charges 1% per transactionbut will never charge more than 5 pounds. During funding, they raised over 10 Million dollars and their success is partly due to the YCombinator program that grew their startup into a company.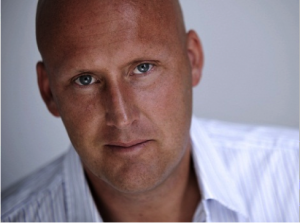 Paul Aitken, Borro
Before setting out to create Borro, Paul Aitken was the founder of Movta, a provider of mobile solutions to leading media companies, which he then went on to sell in 2005. Borro is the world's first online lender/pawnbroker. Since inception, Borro's goal was to reinvent the pawn broking industry by giving companies and people large amounts of cash fast, usually using physical objects or tangible assets as collateral. Borro was launched in the UK in 2008 and was deemed the first online pawnbroker ever. After raising 7.5 Million dollars from funding, Borro expanded to the US in 2012.  Borro then received a 112 Million dollar investment, which gives the company an estimated lending limit of 2 Million dollars per account.

Mike Laven, The Currency Cloud
Mike Laven is an executive type genius that has played a major role in the financial industry in London. Mike was CEO at Infinity Financial Technology, Cohera and Coronet, and Chairman at FRS Global. Mike was also COO at Traiana and played a major role in ICAP's purchase of controlling interest within the company. Mike has several degrees from Harvard and plays classical and jazz piano. Laven's company, The Currency Cloud, is an innovative payment platform that allows for B2B payments to be sent and received across the globe. The Currency Cloud claims to be fully transparent to its customers, especially by also showing their customers the mid-market rate while exchanging currency. Some of The Currency Cloud's clients include Azimo, CurrencyTransfer.com and TrasnferWise. The Currency Cloud has also recently announced that it has transferred over 5 Billion dollars in international payments.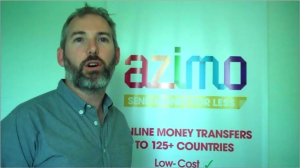 Michael Kent, Azimo
Micheal Kent is a busy man, he acts as an advisor of SmallWorld, one of EU's most prominent business payment platforms in addition to sitting on the board of Roundhouse which performs valuable outreach work engaging young adults in music and the arts. Kent's most powerful venture thus far has been Azimo, a mobile payment service that allows people to send money to others in over 195 countries. Azimo's innovative platform allows users to send money to a mobile phone, bank account, or even one of their 300,000 pickup locations. Azimo has been approached by several medias, and this past April, Financial Times in London reported that Facebook contacted Azimo for a potential acquisition.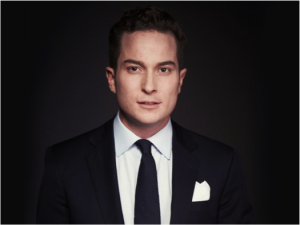 Damian Kimmelman, Duedil
Damian Kimmelman is known as a socialite CEO that launched Duedil at TechCrunch's 'GeeknRolla in 2011, winning the 'best startup' title. DueDil is an aggregator that collects data from various sources about limited companies and digitizes it to run on one online portal. Damien came up with Duedil when he interned for a hedge fund in college, and realized that when assessing risk for some investments or candidates, there wasn't a lot of transparency, so he decided to create it. When asked why Duedil differs from the competition, Kimmelman responded: "Most data providers only focus on public companies, like Tesco or Barclays. We're creating a market for private businesses. There's a lot of data out there, but it's not accessible. We sit between the data providers and the market; we aggregate all of that information, and then make it more useful

Jeff Lynn, Seedrs
Seedrs is an equity crowdsourcing platform that allows for users to invest in up and coming startups or products for as little as 10 pounds in exchange for equity. Jeff Lynn, who believes having many small investments in startups is the future, is the creator of seedrs. Lynn sought out to create a platform where investing involves not only the entrepreneur, but in addition the community of startups and other partners in the same place. The interesting part about seedrs is that it is an 'all-or-nothing' platform. If the entrepreneur or startup does not reach their goal of invested amount, they don't receive anything. This platform is due to the strict laws of investing for equity. Seedrs was originally created as part of a project at Oxford's Said School of Business.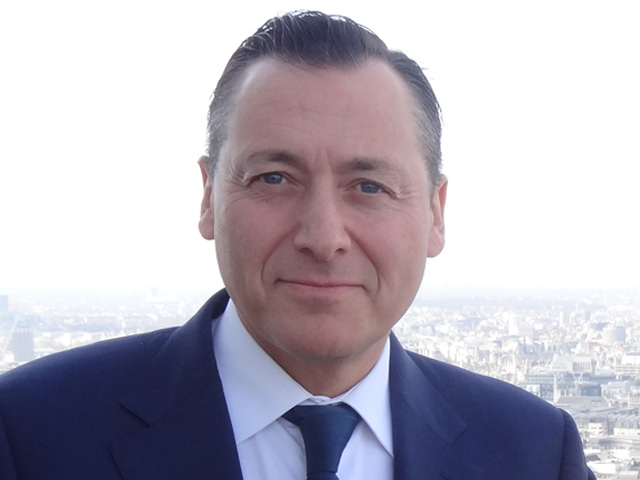 Dan Wagner, PowaTag
Daniel Wagner, a British internet entrepreneur has created a new venture that combines all systems involved in payment and e-commerce. One of the main companies within this system goes by the name of PowaTag. PowaTag consists of a mobile app that gives buyers the ability to virtually purchase items in a variety of ways. The easiest and most common method of purchasing products is by tagging QR codes. These codes are generally everywhere and give buyers the ability to purchase the products they're attached to at any time and anywhere. PowaTag can also recognize products by listening to audio broadcasts. Before PowaTag, Wagner worked in an advertising agency and was the founder of a data analytics company called MAID. PowaTag successfully raised about 100 Million dollars in funding.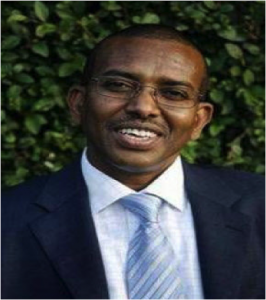 Ismail Ahmed, World Remit
World Remit is a money transferring service whose mission is to rid our lives of two obstacles. The first obstacle is to minimalize the threat of security found throughout money transfers. In the past, and even today, many criminals and terrorists take advantage of large money transferring services and use them to fund criminal operations. With World Remit, this will no longer be an issue because of the heightened interest in transparency that the company goes by. The second obstacle specifically applies to expats. When living abroad, there are many issues that people face when trying to send or receive large sums of money overseas. The most prevalent issue is transaction fees. World Remit charges a very minimal amount and expats can send and receive money from the convenience of their homes or mobile phones, rather than needing to go to in person locations.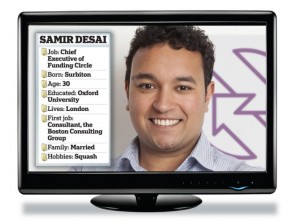 Samir Desai, Funding Circle
Funding Circle connects businesses or investors that want to lend with businesses or startup ventures that want to borrow. Of course, all the businesses that want to borrow are fully vetted and securely chosen. Funding circle also has a lower interest rate, which is good for borrowers. The goal of Funding Circle is to eliminate the complexity of the banking world. With Funding Circle, businesses can lend from a pool of investors and investors can loan to several different businesses to spread risk. Samir Desai is the genius behind this easy and transparent concept.