8 December 2022: Brexit is a millstone to the economy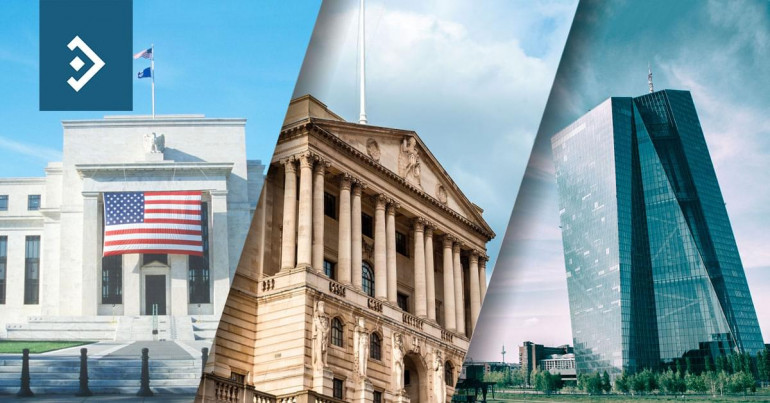 Highlights
Brexit is driving economy lower compared to its peers
Chinese export concerns driving fears for the U.S. economy
Stronger data is positive for growth but concerns ECB
GBP – Market Commentary

Sunak is looking to introduce stronger anti-strike measures
The UK economy is more significantly affected by the current downturn in activity, since businesses don't have access to long-established markets that they are able to access during tough times that their overseas competitors do.
Brexit saw the UK Government close the door on several time-honoured relationships with traditional allies, and that is filtering down to businesses who need access to those associations to help them when times are hard.
One ally that remains constant, although it is not, currently, prioritizing a new trade deal, is the U.S. An agreement has been reached for the U.S.to continue to maintain high levels of liquified natural gas which will guarantee supplies throughout a winter which is shaping up to be both long and tough.
The two nations have agreed an energy partnership to enable the UK to reduce its reliance on Russian energy and accelerate the push to net-zero.
Although the U.S. has a similar arrangement with the European Union, the UK was in danger of being left out in the cold, both figuratively and literally, since it was not part of the negotiations held between Brussels and Washington since Brexit.
Even now that a deal has been done, it is probable that London is paying a higher price than Brussels since they are not part of a collective bargaining process.
The country is facing a situation like the winter of discontent that took place a generation ago. Strikes have been announced by train drivers, nurses, ambulance staff, border staff, postal workers, and airport baggage handlers as well as other public service workers. In Scotland, teachers have already begun a series of strikes, while refuse collection workers have just returned to work following a settlement
In every case, offers have been made by management of new pay and conditions. A new wave of militancy is driving claims that are at least equal to the rate of inflation. If agreed, such claims will add to inflation and drive a wage/price spiral that will be virtually difficult to escape from.
The Prime Minister spoke of his duty to keep the public safe and that his is including measures that preclude staff in certain sectors from taking strike action that could endanger life.
The pound is in what could be called a holding pattern currently as traders decide on what the next moves in interest rates will be. Yesterday, it traded a little higher, rising to a high of 1.2234 versus the dollar and closing at 1.2212.

Set up a bookable rate alert
Automatically execute a currency purchase when your desired rate is reached
USD – Market Commentary

Labour costs are still running hot
The relationship of mutually accepted responsibility for the trading relationship between China and the United States is always going to be blighted by suspicion of the other's motives for actions as they try to gain the upper hand.
The recent Draconian lockdowns that have been introduced by the Chinese Government drew an unprecedented level of protest from ordinary citizens in a number of major cities.
Weak Chinese export data has driven hopes that they will further ease the restrictions driven by a recent upsurge in infections or Covid-19.
The knock-on effect of weaker export data is that several sectors of the U.S. economy are suffering from shortages. This applies not only to mass-produced consumer goods, but sophisticated high-tech products as well.
In November, Chinese exports fell in dollar terms, by 8.7% year-on-year. This was the biggest fall since the start of the pandemic. Chinese imports also fell by more than 10%.
The expectations of weak economic activity have been patchy over the past few months, and this has driven some disagreement from members of the FOMC, many of whom are Presidents of Regional Federal Reserves. Productivity nationally continues to outstrip compensation, as it has for the past thirty years, but the gap is narrowing.
In IT, the productivity is still far outstripping pay, while at the other end of the scale, costs in the wider entertainment industry remain significantly higher than compensation.
As one would expect, the biggest gains in productivity are being seen in west coast states while in the areas where more traditional industries and agriculture are located, the gap is far less and in some states it is negative.
The FOMC will announce its latest rate hike in under a week, and the market remains unsure about whether the hike will be fifty or seventy-five basis points. The Fed has appeared to be in a more dovish mood since the publication of the minutes of the latest meeting.
This uncertainty is causing a slowdown in the financial markets, with ranges already befitting the end of the year.
Yesterday, the dollar index lost a small amount of ground. It fell to a low of 104,87 and closed at 105.20.
EUR – Market Commentary

GDP slowed by less than expected in Q3
The latest estimate of GDP for the eurozone shows that the economy expanded by 2.3% in the third quarter, up from 2.2% in the previous reporting period.
Growth was revised upwards in Ireland where, it was the highest in over a year, and the Baltic States where real growth is appreciably less due to their high rates of inflation.
The Dutch Central Bank Governor, Klaas Knot and Executive Board Member Isabel Schnabel, both remain hawkish about potential interest rate hikes by the ECB.
In speeches made recently, both commented that they are concerned by the inflationary pressures in the region that remain high.
By way of contrast, the Central Bank of Portugal's Governor, Mario Centeno, himself a Governing Board Member commented that the ECB should be wary of pushing through another seventy-five basis point hike next week since several economies are teetering on the edge of recession, and it is likely that with inflation falling in the latest month, they may be considering reversing recent hikes in the coming months.
The ECB professes itself to be driven by the trends in the data, so it is unlikely that it will take any real notice of small changes to the overall GDP of the region.
However, with the larger economies, Germany in particular, facing a tough winter with a recession having already begun, there will need to be a degree of caution exercised at next week's meeting. Germany itself remains in favour of a jumbo hike, as it sees rising prices as a greater evil than a downturn in economic activity.
In keeping with the mood of industrial unrest that is prevalent across Europe, staff at the ECB held a ballot regarding potential strike action is aid of a clean for higher wages, more generous pension rights and shorter working hours.
The Euro went with the flow in the financial markets yesterday. It rose to a high of 1.0549 and closed at 1.0509.
Have a great day!
Exchange rate movements:
07 Dec - 08 Dec 2022
Click on a currency pair to set up a rate alert
Alan Hill
Alan has been involved in the FX market for more than 25 years and brings a wealth of experience to his content. His knowledge has been gained while trading through some of the most volatile periods of recent history. His commentary relies on an understanding of past events and how they will affect future market performance.