What are the best international schools in the world?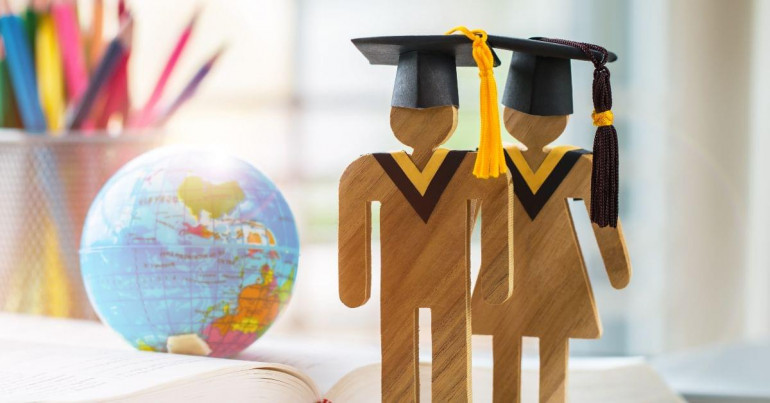 With the next school year coming fast, it's never too early to start considering a new school for your children if you're moving abroad.
Finding the best international school first depends on the country and the expats moving there. Some international schools might be better suited to others based on the situation of the individuals. In terms of international reputation, and exclusivity, there are some schools which are considered a cut above, but ultimately the best international schools will depend on circumstance.
Questions to consider:
Are you moving country for a short time, long time or permanently? This might affect how you approach picking a school for your child.
How likely is it your situation will change? If you are an expatriate based on a job, this could change, meaning you might need to return home suddenly. Therefore, a disruption in your child's education could be harmful, so you might be tempted towards a British curriculum.
Are you looking to settle permanently? You might be interested in schools which teach in the host country's native language and their curriculum, so your child can immerse themselves easily in their new culture.

What is an international school?
An international school is a school that provides education the same way as a regular school, but in a framework that is different to the host country or adapted for expatriates.
For example, an international school in England might teach a curriculum for Chinese students and vice versa for an international school in China. There is no exact definition for an international school, but they are usually identified as teaching a curriculum that is independent of the host country and teaching that curriculum in multiple languages and for multiple nationalities.
They are useful for expatriates, who want their children to have an education tailored to their needs, for example, a way to acquire the host country's language, or even if they are only staying for a fixed term, to maintain their education in their native language and curriculum.
What is the IB?
The International Baccalaureate (IB) is a grading system that often appears alongside international schools, and has been an international grading standard for more than 40 years. Any regular school can offer the IB, and therefore be classed as an IB school, but almost all international schools will offer the IB, due to its international nature. There are three IB programmes, based on age: the IB Primary Years Programme, the IB Middle Years Programme and the IB Diploma Programme.
Best international schools for UK Expats
Due to English being the lingua franca for so much of the world, and Britain's status within education, almost all international schools in any part of the world will offer English-speaking education, and many even operate identically to British schools, even offering a British curriculum, like GCSEs and A Levels.
However, the IB is a great option for many international students as it presents a way to study a curriculum that is respected and applicable internationally, and will be accepted by universities all over the world.
From the perspective of a UK expat, here is a list of some of the best international schools by region, based on their attendance, performance and reputation. These are only a brief selection – in every country, there are many fantastic options, each tailored towards individual circumstances.
Europe
France
The International School of Paris (ISP) was created in 1964, and now has over 700 students in attendance. Touting 60 nationalities and over 35 native languages, it is also reportedly the only school in France to offer all three of the IB programmes. 5% of their students speak 5 languages.
Switzerland
The International School of Geneva (also goes by the name of Ecolint) is a private international school based in Geneva, Switzerland. It is the oldest international school in the world, and boasts an impressive diversity: 140 nationalities and 80 mother tongues.
Asia
China
YK Pao School in Shanghai is a relatively new school (being founded in 2007), but has already established a formidable reputation as one of the best international schools in China. Hurun Education ranked them as the number one international school in China in 2020.
India
The British School in New Delhi is one of the top international schools in India and has 700 students with over 55 nationalities. This esteemed school offers England's national curriculum, the EYFS programme, the IGCSE and of course the IB Diploma Programme.
Middle East
Dubai
In Dubai, the DIA Al Barsha is one of the best international schools in the region, and has more than 80 nationalities attending the school. It follows all tree of the IB programmes.
Bahrain
The British School of Bahrain (BSB) is one of the most respected and highly regarded schools in the region, and has over 90 nationalities attending. They also achieved the highest A Level results in Bahrain in 2021 and 2022.
North America
USA
The British International School of New York (BIS-NY) is a leading private international school in Manhattan, established in 2006. As well as a glowing reputation, the school also offers rolling admissions, meaning that pupils can enter halfway through a school year, which is ideal for international students who cannot time when they emigrate.
Canada
In Oakville, close to Toronto is the Walden International School, which has been operating since 2016. They offer the first two stages of the IB programme.
Mexico
The Edron Academy in Mexico City is one of the strongest international schools in Mexico. Founded in 1965, the school relocated in 1985, and by 1995, had become an IB world school. It was also the first school in Mexico to be approved by the British Government for standards set for independent schools in the country.

How many international schools are there?
According to an ISC Research white paper, there are currently 13,180 English-medium international schools in the world, and due to increasing globalisation, the number of international schools is also seeing rapid growth. The market intelligence firm HolonIQ predicts that by 2030, there will be up to eight million international students, and overall spending to hit US$433 billion – almost double the spending of 2019.
How much does it cost?
The costs of international schools is also be a huge factor in deciding where to go as school fees can be high. According to the International Schools Database, the cost of international schools can range anywhere from under $5,000 a year to over $50,000 a year, all depending on the location and school.
If you are transferring over any currency to pay tuition fees, then CurrencyTransfer will be able to help you with transferring money abroad safely with an excellent customer support. Contact us for more information.
Caleb Hinton
Caleb is a writer specialising in financial copy. He has a background in copywriting, banking, digital wallets, and SEO – and enjoys writing in his spare time too, as well as language learning, chess and investing.