Why Israel is known as the start-up capital of the world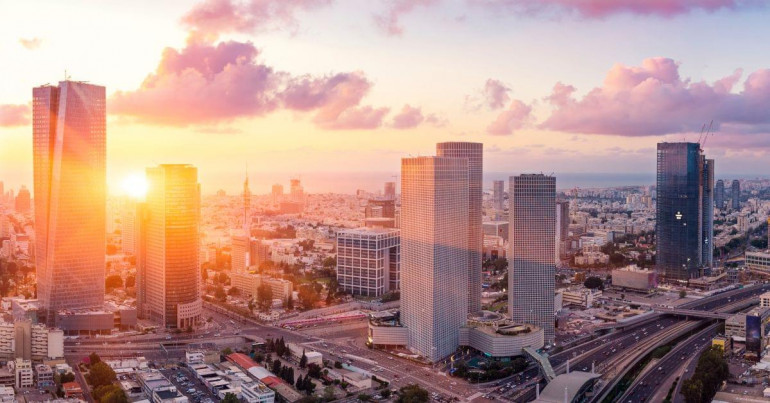 Israel has established itself as a premier world-known tech hub over the last decade. Many top-notch start-ups, in particular in technology, cybersecurity, FinTech and the alternative meat industry, have been successfully established and grown in the middle-eastern country.
What is the secret to Israel's success that many countries worldwide would like to emulate? In this article, we will look at some success factors behind Israel's ascent to a premier tech hub in the world and the outlook for Israeli tech companies.

High level of education and widespread use of English
One initial point that springs to mind is the high level of Education in Israel. The Israeli population has one of the world's highest levels of secondary education.
According to Education at a Glance by the OECD 2019, Israel, among OECD countries, "spends one of the highest share of its gross domestic product (GDP) on primary, secondary and post-secondary non-tertiary education."
Another point is the ascent of Israeli Universities in their global rankings, especially in the fields of mathematics and biology. Many Israelis also tend to study at top-notch schools abroad and return to Israel after completing their studies and a professional career, bringing back knowledge and cosmopolitan experience and starting a new business, mounted with their experiences, global network and entrepreneurial spirit.
In addition, due to the high level of education and interconnectedness in global markets, most Israelis are fluent in English, making it easy to collaborate in the globally interconnected tech world.
Government support
The Israeli government has a long-standing history of supporting successful start-ups that aid and support government policies in diverse sectors which are important to the Israeli people and government, such as technologies to secure food and water resources.
Israel is an arid country with problems with droughts and access to water sources. As a result, the government has supported companies aiding in securing food and water resources, such as water desalination technology and crop yield improvement.
A more novel industry which is currently booming in Israel is the production of vegan and plant-based meat and precision-fermentation meat.
In addition, due to the government's vital interest in national security, there has been long-standing support for the cybersecurity industry.
Fundraising environment
Israel has one of the world's highest concentrations of venture capital firms per capita, only matched by Silicon Valley in the United States. On a per-capita basis, Israel is by far the most successful country worldwide in fundraising: capital flows into Israeli start-ups totalled more than $25bn in 2021, which makes a per-capita sum of $28,000 of venture capital, or 28x the U.S. average of $1,000 in 2021.
The availability of capital guarantees that start-ups and scale-ups have sufficient options for access to capital when it is needed. Venture capital secures the long-term nature of the investment.
Unique culture
Israel is a nation with a unique culture born out of its people's diverse backgrounds worldwide. A country's unique diversity of people fosters innovation, creativity and a unique spirit.
The diverse population of Israel hence brings a wide array of skills and cultural influence, particularly to start-ups and the tech industry.
Connected to world markets
Regarding time zone and geographic location, Israel is located at the nexus between Asia and Europe, forming a bridge between different cultures and geographies.
After the recent establishment of diplomatic ties and free-trade agreements with Arabian nations such as the UAE, there is a greater possibility for increased economic ties between these countries, which previously was not possible. As a result, start-ups in Israel have access to new markets for their products and also funding from those economies, with the UAE earmarking $10bn in investments into Israel.
Clean meat industry
According to the Israel State of Alternative Protein Innovation Report, 2021 has seen an increase in the presence of alternative proteins, with a large proportion of investment and government funding being directed towards developing the industry in Israel.
The year was a year of major breakthroughs for alternative proteins, helping to create a future where the planet, people, and animals benefit from more sustainable and ethical food production.
The alternative protein sector saw accelerated expansion in 2021, with ~450% YoY growth between 2020 and 2021, making Israel the second country after the U.S. in terms of investments in alternative proteins globally, with more than $600m invested in this industry in 2021.
It shows the incredible innovation and growth in Israel's alternative protein sector, which is an area that will be in focus in the coming years.
Outlook for Israel as a tech-hub
Although Israel has not been immune to the downturn in the world economy in 2022, its businesses are still well-positioned to thrive in the global markets.
This is underlined by the still relatively strong fundraising environment in Europe and Israel, which outlines that Israeli start-up and scale-up companies still have ample access to capital.
The high level of Education in the country, along with its unique cultural mix, enables and encourages innovation and creativity, and its location as a bridge between Asia and Europe offers unique access to new markets, allowing Israeli companies to reach global customers quickly.
These above factors, along with the continued support of the Israeli government towards educating a tech-savvy population and funding research and development, put Israeli companies in an excellent position to continue their success as one of the world's most prolific start-up hubs.
With this outlook, Israel will continue to remain the world's leading start-up capital and an important technology hub for the years to come.
CurrencyTransfer's offices are located in London and Tel Aviv. Get in touch to discuss how we can help you with your international payments.
G.C. Wagner
Gustav Christopher is a writer specialising in finance, tech, and sustainability. Over 15 years, he worked in banking, trading and as a FinTech entrepreneur. In addition, he enjoys playing chess, running, and tennis.