How to find your dream home and buy abroad safely: our top three strategies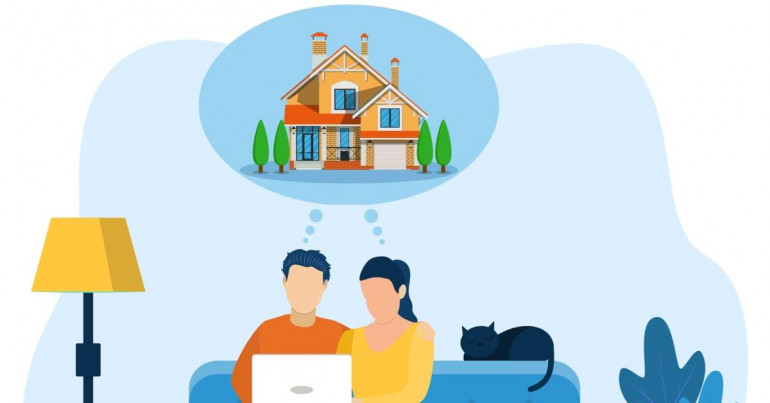 For many of us, a place in the sun is a long-held dream but the process of making it a reality can seem daunting. The good news, however, is that you're following the footsteps of thousands – and it's more than doable with good planning. We've put together our list of industry insider tips to help you buy abroad safely and efficiently, from how to set up your shortlist to maximising viewing trips and getting the most out of your budget.

1. Build your house-hunting criteria based on lifestyle needs
The first step is to start defining your criteria of what you're looking for. A lot of would-be buyers choose to start based on the features they want in their new home – a swimming pool, large garden, perhaps no neighbours or maybe period elements – but this isn't the most efficient way to go about it.
Armed with this kind of list, it's very common to find your criteria being redefined quite radically as you start viewing properties. As you can imagine, while this is doable (if time-consuming) in your hometown, spending money to go overseas to view homes means you want to be much more efficient.
That's why we recommend that you start from describing your dream lifestyle, rather than specifically your home. Then, based on what you want from your life abroad, you can work out what property elements can go into the "must" and "nice-to-haves".
For example, your criteria might be that you want somewhere you can pop over to for the weekend. In this case, being just a short hop from the airport becomes a bigger priority and you might compromise on larger space to make it more of a "lock-up-and-go" property with low maintenance. If it's a summer home, you might find yourself looking more remotely to take advantage of lower prices and decide a full in-ground swimming pool could be worth the investment.
With your list decided this way, you're in the right position to be able to start shortlisting the properties that will match that lifestyle, making your path to purchase shorter.
2. Plan your viewing trip for maximum value
Now it's time to start thinking about your viewing trip. Whereas if you were buying a home in the UK, you might see houses as and when they come up, you need to maximise your time when you're purchasing abroad to try to fit it into as few trips as possible.
There are two ways to set up your trip: either go through a specific estate agency or organise it independently.
In the first option, you can pay a low fee, normally around €100, and the agent will arrange your accommodation (and sometimes flights) and will give you a tour of their properties and the local areas. This is obviously a strong sales pitch from their part – they expect to make a sale and are therefore confident about offering the trip for a low price – but this isn't necessarily a bad thing. If you like what you see of their portfolio and think you could be interested in a purchase, such as if they specialise in sleek new-builds and this is exactly what you want in the area you want, it is by far the cheapest and easiest way to go about it.
If, on the other hand, you're not so sold on one specific type or you want to see a wider range of properties or locations, then it's normally better to organise the trip yourself. Try to group bookings in a particular area together, but limit yourself to seeing no more than five to seven houses a day, to avoid them blending into one.
It's equally essential to get a feeling for the local area. Spend some time looking around the local services and amenities, not just from a tourist's perspective but also a local's (e.g. access to a supermarket, doctor, school if necessary, public transport…). It's often good advice to visit in the "off" season so that you can understand what it's like outside of the sunny summer months.
Finally, make sure all the decision makers are on the trip. If you're a couple who's buying, it goes without saying that both need to be there. This isn't just about giving everyone a full overview of what they're getting into, but also so that you can act fast. Some markets move extremely rapidly and properties can be snapped up quickly, so you often need to be able to make an offer within a very short time period. Speed is of the essence!
3. Plan ahead how you will protect your budget
If there is only one aspect that you plan ahead, let it be the finances. Buying abroad safely has extra complications compared to buying in the UK because of the addition of the currency markets.
Your budget is probably in pounds, but your purchase will be done in another currency, such as euros. If you look up the exchange rate from one day to the next, you'll notice that it changes, sometimes dramatically. This is what we call currency volatility and it can make it very difficult to get a firm idea of the final price of your property in pounds.
To give an example, imagine that you're buying a home in France for €250,000. If you had originally viewed the property in July 2022, you could have expected to pay £211,462. Imagine, however, that you had then completed in October 2022: Liz Truss' financial policies would have sent the cost soaring to £218,457. You would have suddenly needed to find approximately another £6,000.
It's not just the headline events that can change currency markets either: between the 13th and 15th December 2022, your property would have increased from £214,382 to £215,485 – £1,000 in just a couple of days. The reason? Speculation over the European Central Bank's rate decisions.
The foreign exchange markets are extremely difficult to predict and nobody can say anything with certainty apart from that they will always keep moving.
How, then, can you protect yourself from sudden increase?
One of the most common solutions to buy abroad safely is what is called a forward contract. This is where you lock in today's exchange rate for your future purchase. You agree to the final sum (in our example, the worth of €250,000 in pounds) and exchange rate. You normally pay a deposit upon the beginning of the contract, and you can then pay the remaining amount when your purchase completes months later, at that same exchange rate. This way, you have ironclad certainty over your budget – even if the markets suddenly drop.
Your path to buying abroad safely
So there you have it: our top three ways you can make that dream a reality, safely and efficiently. With some months before many popular property destinations' high tourist season begins, this is the perfect time to begin your home hunt – so start planning and don't forget to keep up with our overseas property articles for the latest insight.
Alexander Fordham
Alexander is a writer specialising in foreign exchange and overseas property, with seven years' experience helping people to purchase abroad and send money safely, including hosting seminars on the topics around the UK. You can find him out hiking, travelling and working from Spain in the sunnier months.