When is the best time to transfer currency?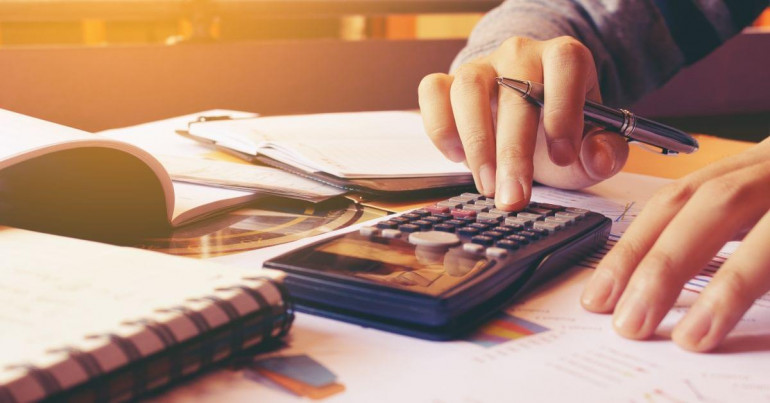 If it was possible to know the best time to transfer currency, this would be fantastic. But unfortunately there isn't any way to 100% detect when the perfect timing would be to make a currency transfer. Nonetheless there are tools which can help to ensure that your next money transfer is at a favourable rate and is received quickly and efficiently. Everyone would want to know when the best time to transfer currency is in order to receive the best exchange rates, right?
It's commonplace for forecasts to be provided by industry experts or people within the FX industry who have a hunch for the best time to transfer. However, forecasts can't be totally trusted as there is no way to predict when you should transfer currency. This is due to various factors which impact currency exchange rates throughout a single day.

Why are market movements so unpredictable?
Foreign exchange markets can be very volatile
Market movements are unpredictable and it can be difficult to accurately predict how a specific currency exchange rate will change over a short period of time. Currency volatility happens during periods of economic and/or political uncertainty. Economic or market related events, such as a change in the interest rate of a country or a drop in commodity prices, can often be the source of currency volatility. The degree of volatility is generated by different aspects of the paired currencies and their economies.
The value of a currency may fluctuate in response to unexpected economic results, such as a predicted result leading up towards a General Election. Currency volatility can also be caused by unforeseen events such as the current Ukraine crisis and its negative impact on the Euro and other major currencies including the GBP and USD. As a result, external factors outside of a country have an influence on market movements, which can contribute towards uncertainty for both businesses and consumers.
Numerous factors can affect market movements on a daily basis. In a previous article, we explored in greater detail how currency volatility affects both businesses and individuals. Currency forecasts try to predict market movements yet it's impossible to have 100% certainty regarding market fluctuations throughout a day, week, month or year.
Inflation causes pricing shift for goods and services
Inflation in a particular country is one of the most common causes of fluctuations in exchange rates. Inflation has continued to rise in the UK over several months, seeing a 30 year high in January at 5.4% as higher energy costs, resurgent demand and supply chain issues continued to drive up consumer prices. The UK inflation rate is forecasted to rise to 7% during Spring 2022. Partially, the continued rise of inflation within the UK and EU has been caused by recent events between Ukraine and Russia. The pricing of goods and services are being influenced by cost-pull inflation as there continues to be shortage on fuel, raw materials and labour within neighbouring or transatlantic countries.
Another cause of inflation is demand-push inflation. This occurs when prices of goods and services tend to increase due to an increasing aggregate demand amongst a population. As a result, companies are able to sell their products to consumers at a higher price due to increased demand.
Demand-push inflation is not limited to the consumer sector of the economy. Economic expansion has a direct impact on the level of consumer spending in an economy, which can lead to a high demand for products and services. Inflation can also be driven by changes to the housing market, changes to government policy and taxation, and a range of other components.

How can you plan a good risk management strategy?
1. Know your budget to protect your margin profits
As explained above, market movements are difficult to predict. Relying on forecasts would be too much of a gamble, especially when you're sending abroad a large cash payment.Therefore, it's important to plan a risk management strategy to make your international transfer payments.
Businesses and consumers should take the necessary steps to calculate their budget in order to protect their bottom line. For example, if you're planning to buy a property abroad, your chances of securing your dream house could vary a lot with exchange rates. That's why it's important to keep in mind your minimum exchange rate acceptable whenever making international money transfers.
2. Use the right tools to assist with making currency transfers
In order to make currency transfers at your desired exchange rate, it helps to use the right online tools. For instance, using a forward contract allows you to lock in today's rate up to 12 months in advance. If you're planning on purchasing a property abroad or importing/exporting goods this option ensures you can transfer currency at today's rate, ultimately helping to safeguard your investment.
Forward contracts are also useful if you don't want to miss out on a great exchange rate but you're not yet ready to settle the funds. Additionally, you only pay a deposit of up to 10% and the rest on an agreed date, up to 12 months later.
Alternatively, you can set up a free rate alert and receive a notification via email when your a target exchange rate is hit. Market orders could also be a perfect currency risk management tool, automatically booking your trade when your desired rate is reached.
Consequently, there are several options which are provided by CurrencyTransfer to help you make a transfer which is convenient and tailored to your business or personal needs.
3. Let your dedicated Relationship Manager help you
Once you open an account with CurrencyTransfer, you will be allocated a personal relationship manager, who will be able to help with your unique currency transfer requirements or answer any questions you may have.
Having a relationship manager who can help you throughout the transfer payment process is also important, as they can answer any specific questions you might have. This can be beneficial as your relationship manager will have in-depth knowledge of the FX industry and currency exchange markets, ultimately making the transfer payment process simpler.
Your relationship manager can assist you during the process whilst providing a great service. Although it's not possible to know the exact best time to transfer currency, our friendly team of currency exchange specialists is here to help make sure your international money transfers are as straightforward as possible.
How can CurrencyTransfer help you?
There is no definitive way to know when the best time is to transfer currency abroad. Nonetheless, having a good risk management strategy in place can ensure that you're protecting your budget against uncertainty. At CurrencyTransfer, we support you in all other aspects of your business and provide a tailored customer experience.