How to recognise financial scams and keep your money secure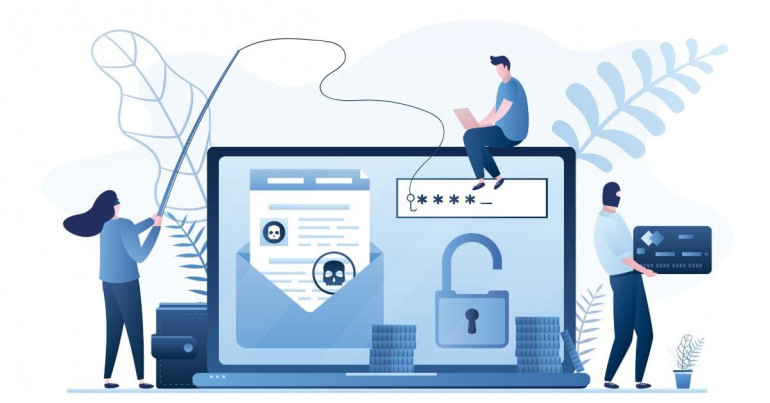 Within the global economy, there are a huge number of money transactions which occur each day. As today is April Fool's Day, we thought it was the perfect occasion to cover this sensitive topic… Don't be fooled! Whether you're an institution or individual, understanding how to stay safe online and detect financial scams is vital. Nonetheless, financial scams can come in various forms and sometimes be hard to detect. However, there are particular red flags which suggest that the information, contact or claim is not legitimate.
Online scammers will aim to sell stories or impersonate someone in an attempt to steal finances and personal data. They will often use persuasive tactics whilst trying to make the online interaction seem more personable and build trust. The forms of communication where scams usually take place is via email, phone or text message.
There are many different types of scams which can take place so being aware of potential pitfalls in advance will help to avoid these financial scams. Below we've included a list of particular red flags to lookout for.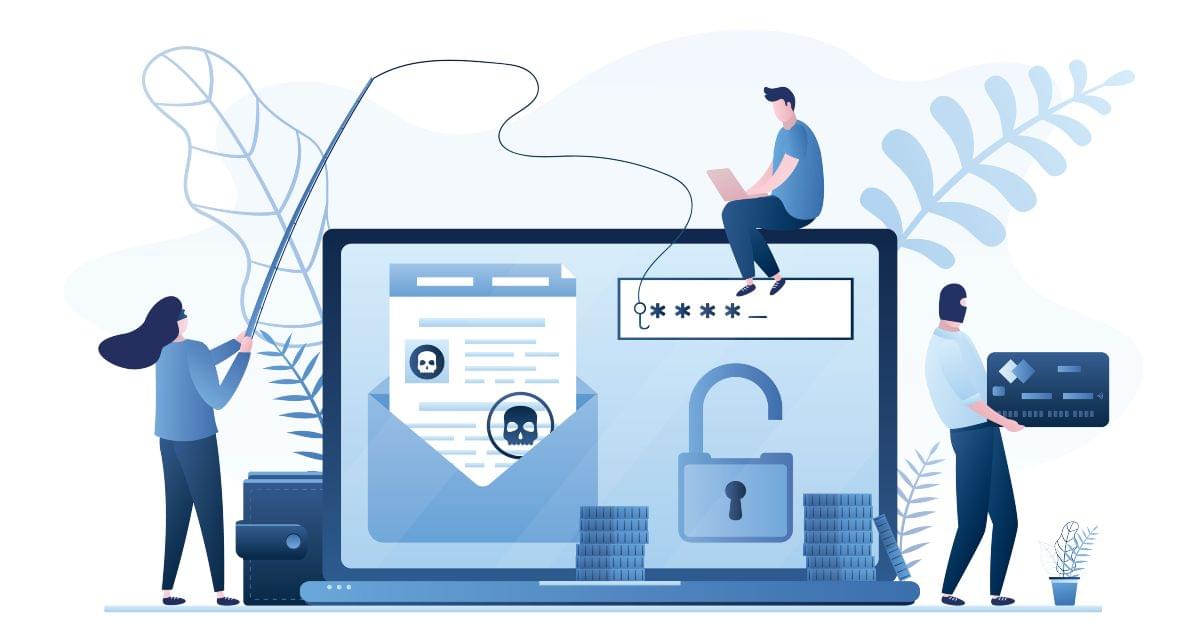 What are the ways to detect financial scams?
A financial opportunity which sounds too good to be true
Investment scams can be difficult to spot because they're designed to look genuine. Additionally, if someone contacts you and downplays the risks of an investment which is a high return, it could be an investment scam. In 2020, there was a reported sum of over £78 million stolen in clone firm investment scams. In order to protect yourself from this type of fraud, check the Financial Services Register to ensure you're dealing with an authorised firm and check the FCA Warning List of firms to avoid.
Additionally, scammers can sometimes use other means to defraud and receive personal information. There has been a rise in fake job advertisements online for mostly entry level positions. It's worth double checking a company's careers section on their website or LinkedIn page before applying for roles via job boards particularly for less established firms.
Receiving an email, text or phone call which isn't associated with that particular company
With online deliveries sky-rocketing over the past several years due to the pandemic, scammers have profited from this trend. One of the main techniques used by scammers is sending out chain emails or text messages pretending to be delivery firms such as Royal Mail and DHL. Additionally, if you're expecting a package, this heightens the possibility of clicking onto the link, believing it is from a legitimate source.
It is common for the name of an established brand or company to be displayed automatically when receiving a text message. A text message which is simply displayed as a +44 number could potentially be a scam, especially if it's a mobile number. It's important to be vigilant of the email address or phone number which has attempted to contact you. If you receive a message by a contact number or email address you don't recognise or which isn't on the company's website, it's likely to be a scam.
Asking for you to share personal details and moving money to another account
Another red flag is receiving an email, text message or phone call asking for you to share your personal details or to move money into another account. If you receive contact from someone who asks you to move money from one account to another, it is very much likely a scam and shouldn't be trusted. Banks and tax authorities will never ask for you to move money from one account to another.
Consequently, it is advised never to give out sensitive details such as your pin or bank details if an individual has contacted you unsolicited. Again, someone from your bank will never ask you for your pin number. Keeping your financial and personal information secure is key in order to limit the chances of falling victim to financial scams. With companies such as Visa and Paypal processing a huge amount of customer transactions each day, both companies have provided further details on fraud protection on their respective websites.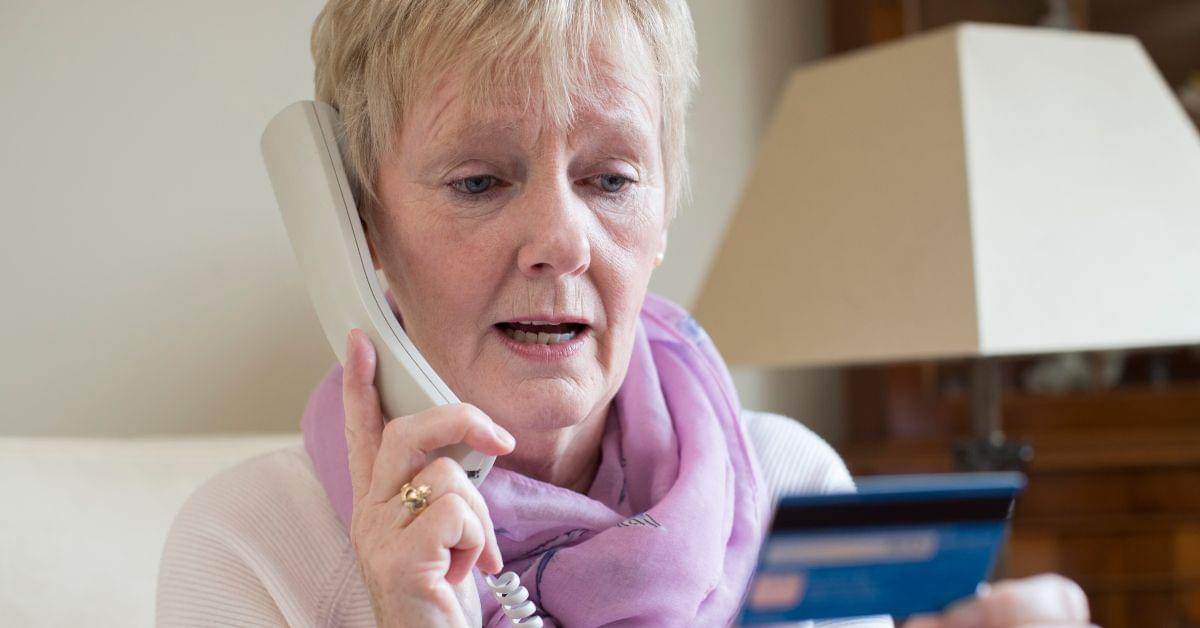 Types of financial scams and how to protect yourself from fraud activity
Pension scams
Pension scams can come in various forms and sometimes will be difficult to detect. Scammers will tend to target pensioners to persuade pension savers to transfer their entire pension savings, or to release funds from it, by making enticing sounding promises.
Since the pension freedoms were introduced in 2015, retirees are able to access large sums of money from pension pots. An unfortunate downside to this has been the age demographic between 55-70 year olds are now being targeted by scammers because of having access to potentially large amounts of cash. As a result, it's imperative to be cautious of any cold calls around pension opportunities and not be rushed into making a decision to transfer funds right away.
In circumstances where suspected scammers get in contact via phone, it's best to hang up and take some time to do some due diligence on the company before contemplating any form of financial transaction. If you are planning on investing your pension pot, it's best to speak with an advisor which is regulated by the FCA. Do not sign anything until you have taken advice from a trusted financial adviser who can advise you on such matters.
House buying scams
There are numerous strategies which scammers tend to use when attempting to promote a fraudulent property deal or opportunity. For example, there is an exciting new property development in a popular city location which usually creates enthusiasm amongst the local press and amongst potential buyers.
Fraudsters realise this and could attempt to exploit these competitive markets by setting up as an agent for the new scheme. They may acquire basic certification to work as estate agents or open up a small office to add to their credibility. They could also attempt to arrange a meet in a public space such as a coffee shop whilst insisting on a quick decision being made to create further pressure.
In order to limit being targeted for property scams, be on the lookout for fake property listings and check your solicitor's website is secure. This will make it more difficult for fraudsters to hack your email and steal personal data.
Social media scams
Social media websites such as Instagram and Facebook are being used by fraudsters to advertise fake investment opportunities. In the past, emails and adverts on social media platforms have been used to encourage individuals to put money into fake investment companies. An example being The Toby Carvery Facebook Scam which took place in November 2021.
This approach on social media websites is common, as scammers will advertise false competitions on a fake company website to entice people to sign up and enter personal details. Facebook, also known as Meta, published an article in March 2021 discussing how they are aiming to tackle misinformation on the company app and maintain the integrity of the platform.
Romance scams
Lockdown measures and other coronavirus restrictions have proved particularly difficult over the past few years for those who live alone. Fraudsters have increasingly been exploiting those looking for a romantic relationship online.
Fraudsters create fake dating profiles on social media platforms. With the rise of online dating platforms, romance scams and fake profiles have increased over several years. Often they will steal the identities of real people to build relationships with their targets. Over time they will gain their trust and convince the victim they are in a relationship.
They will then manipulate victims into handing over their money online. These requests will usually be highly emotive to create a sense of urgency for payment. Additionally, they make someone feel obligated to transfer money to a specific account due to them having built a rapport. The scammers will also use tactics such as uploading and attaching documents to make their claim seem more legitimate.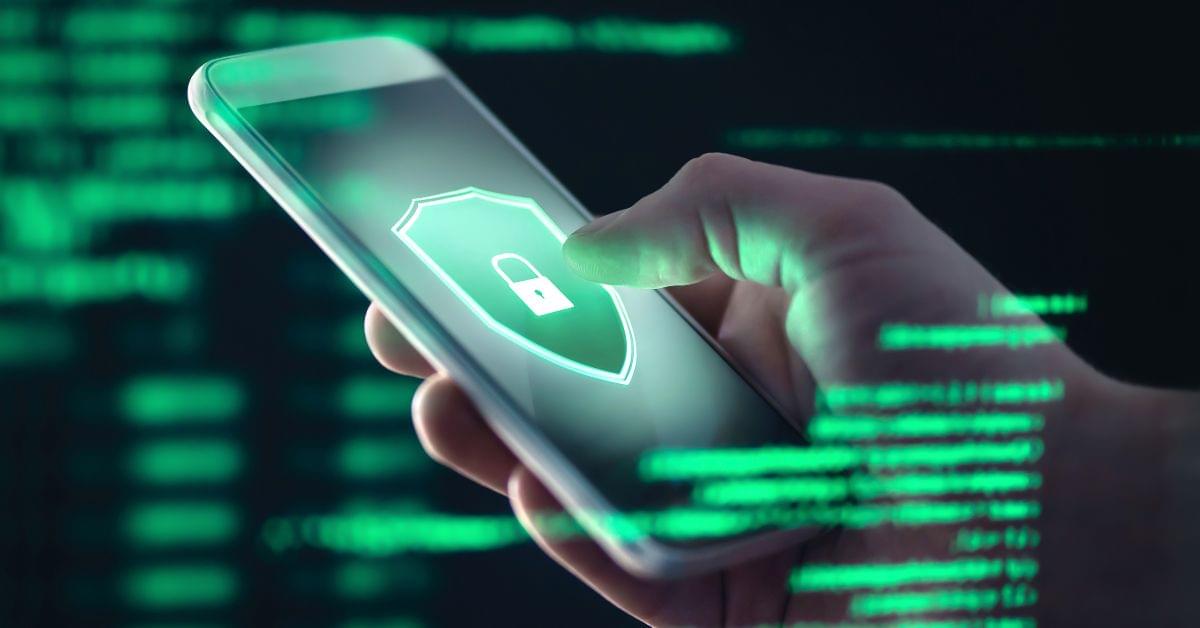 How can internet security help to keep your personal details secure online?
Encrypting sensitive information
There are various ways you can attempt to increase your online security. Hackers and fraudsters will attempt to steal passwords in order to purchase items through false identity. Using online tools to encrypt sensitive information such as passwords and pins can help to ensure your personal details are kept secure. It's also recommended to ensure your passwords are unique, strong and memorable. Additionally, there are a few good password manager options for personal or business use.
This is a great solution to store numerous passwords which need to be saved and stored online. Password managers also provide convenience and are usually very competitively priced.
Internet security solutions
Internet security is another area which should be a priority when using a laptop for personal or business use. Ensuring that spam pages are blocked can help to limit your chances of being hacked or to receive a virus. There are a range of prices amongst internet security suites which are suitable for users.
Alternatively, there are also several free options available which are also a good choice. Regardless of your individual budget, it's important to further protect your personal information online with internet security.
Two-Factor Authentication (2FA)
Setting up Two-Factor Authentication is another form of security which is recommended to prevent fraud. It effectively ensures that in order to access your email or particular website, there would need to be authorisation via an app beforehand. Two-Factor authentication requires two distinct forms of identification in order to access your online account. Usually it is a combination of a password and a text code or a smartphone authenticator app.
Summary
Online security is a priority here at CurrencyTransfer. We ensure that our platform is secure and convenient for individuals and businesses to use. We only work alongside Top-Tier FCA authorised payment institutions to ensure data is kept secure.
Once you open an account and get it activated, keeping both your money and data secure is our priority. And although it's not mandatory to set up Two-Factor Authentication, we would strongly recommend it. Since it provides extra security as well as reduces the risks of being hacked, it ensures only you have access to your account.