Moving to Australia from the UK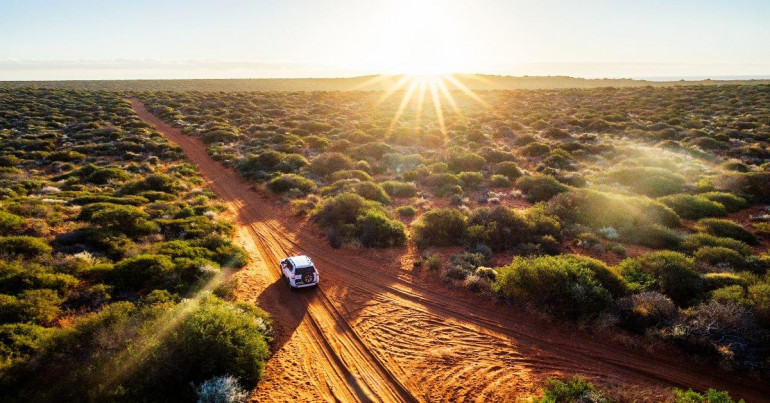 Relocating to a new country can be an exciting opportunity. It creates the possibility to experience a new culture, meet new people and expand your horizons. Nonetheless, the planning stages before making the move is essential to ensure the move is executed well. This is especially true when it's to a country which is across the world.
In this guide we will be providing an overview of what you need to consider prior to your move to Australia, from the administrative bits to the best places to live.

Relocating to Australia
What visa do you need for a permanent move?
According to Movehub, Australia is the top country which Brits decide to relocate to. Prior to relocating, knowing the steps to get a permanent visa is essential. There are various types of Australian visa types which are suitable for most individual cases. Nonetheless, getting a visa for Australia isn't easy or quick, and there's likely to be a lot of paperwork involved.
Type of permanent residency visas
There are several permanent visas that can be used to relocate to Australia. People can become permanent residents of Australia in different ways. Three common ways of becoming a permanent resident are through gaining:
Family-stream permanent visa: This visa is for applicants with partners, children or dependent relatives of Australian citizens or permanent residents.
Work-stream permanent visa: The work-stream visa enables Australian employers to sponsor an individual to work in Australia. It could also be possible to get this visa if you have a particular set of skills valued by Australia
Business or investor-stream permanent visa: These visa types are for entrepreneurs wanting to start new businesses or invest in Australia, and sponsorship by a government agency is usually needed in order to apply.
Point system
Australia has in place a point system for permanent residency. Some Australian visas require a points test to ensure the skilled migrants entering the country will make an impactful contribution to the nation's economy.
The points test looks at factors such as the applicant's age, work experience, English language knowledge and, should they have one, their partner's credentials. To pass the Australian immigration points test, you must score 65 or more. Different sections of the test contribute more to the overall score.
Property market and cost of life in Australia
Finding a home in Australia
The type of house you decide to purchase will be based on various factors. These include location, financial budget and whether you will be moving in as a single person, couple or family. It's a great idea to visit Australia on a viewing trip before you make the big move. This will enable you to see properties whilst in Australia and be able to examine your options in greater detail.
Before even going to Australia, a good place to start would be real estate websites listing different properties for sale. You could filter your search by the property type such as apartment or villa, number of bedrooms and bathrooms. Additionally you could also look at searching for price, and features like swimming pool, air conditioning, parking or a balcony.
Property prices will vary depending on where you're located within the country. Brisbane and Sydney have seen the highest market growth rates with housing prices increasing annually by 27.8% and 26.7% respectively in December 2021. Additionally, smaller cities such as Adelaide have also seen growth, spurred by record-low interest rates and government stimulus. As a result, choosing a location which is cost-effective but also provides good work-life balance is becoming more important in Australia.
Cost of living in Australia
Living in Australia comes with a high quality of life, fantastic weather and a range of activities that will keep you busy year-round. The price for restaurants, entertainment options and food will be dependent on where you live within Australia. For example, living in Sydney and Melbourne comes at a higher financial expense compared to living in Adelaide.
The biggest expense would be property rent or mortgage payments which would need to be covered. Nonetheless, living in Sydney or Melbourne there is a greater chance of receiving a higher wage from employees, helping to cover costs.
Visiting Australia before the big move
If you're planning on moving to Australia for a temporary period prior to moving there permanently or simply on a viewing trip there are a few options you can consider. Below we've listed temporary visa options for UK citizens travelling to Australia.
Working holiday visa
Working Holiday visas are popular among 18 to 30 year olds who want to visit Australia for up to 1 year. It can be renewed once or twice, under conditions which include taking up employment within rural industries, such as farming, fruit picking and construction work. When applying for your Working Holiday Visa, you'll also have to pay AUD $510 for it to be processed.
To be eligible for a Working Holiday visa, you must be able to prove that you have sufficient financial resources to pay for your stay and return trip. Despite the possibility of working in Australia for up to six months with the same employer and thereby generating income, a minimum of AUD 5000 must be available to be able to complete the trip.
Temporary Visitor Visa
An Australian visitor visa is for up to 6 months at a time. If you decide to choose this visa, it's prohibited to work during this time period, as this visa is strictly for tourism purposes. The 6 months visa will be valid for 12 months from the issue date.
5 great places to live in Australia
According to Movehub, Australia is the most popular destination for UK expats. This is not by coincidence as Australia provides a greater standard of living for residents than most countries. With living in Australia you can expect great weather, higher quality food and a better work-life balance.
Below we feature 5 great places to live in Australia and discuss what makes them a great destination to relocate.
1. Sydney – Best for job opportunities
The cost of living in Sydney is high and is within the top 20 most expensive cities to live in the world. This makes living in Sydney financially comparable to other major cities such as London and Vienna. Accommodation, entertainment, transport and eating out at restaurants are a lot more expensive compared to other cities within Australia. Nonetheless, there are greater job opportunities and expat salaries which can allow new skilled workers to enjoy a relatively comfortable standard of living.
Sydney is known as a financial hub and economic power, which definitely has an influence on the city's popularity and interest from expats from the UK and other countries. There is ample opportunity to get into well established industries such as finance, insurance and healthcare. Accommodation wise, expats have a variety of options to choose from, including high rise apartments near the city centre, or family homes located within the suburbs.
2. Melbourne – Best for culture
Melbourne is the sports, arts and cultural capital of Australia. What's more, as a cutting-edge tech and transport hub within Australia. Additionally, it offers easy access for trains and trams to and from the city for the majority of residents.
Melbourne is widely regarded as Australia's cultural capital. It has many historic organisations, which includes the Australian Ballet, the Melbourne Symphony Orchestra, as well as several highly regarded theatres and the hub of the Australian film industry. For a city with diversity, culture and history there aren't many other cities which can compete with Melbourne.
3. Perth – Best for families
Perth is Australia's fourth largest and fastest growing economy. The expat community in Perth is diverse, with residents from Britain, South Africa, New Zealand, China, and India amongst others. For expat families and children, Perth offers very good schooling options, including free, private, independent and also international schools.
Perth has very nice weather and a mediterranean climate almost all year round. As a result, planning to move to Perth will mean warmer winters compared to the UK whilst also having seasides nearby for the spring and summer months.
4. Adelaide – Best for wine lovers
Located on Australia's south coast, the city of Adelaide is a great destination to move to. The surrounding landscapes consist of pristine beaches, national parks and vineyards producing some of Australia's best wine.
The cost of living is also low compared to bigger cities within Australia. While the average weekly income for a family in Adelaide is slightly less than the national average, the cost of living is the lowest in the country. Property rental prices in Adelaide are almost 40% lower than those in Sydney and costs related to transportation, utilities and internet are also much less.
5. Brisbane – Best for rural escapes
Brisbane is Australia's third largest city and there are plenty of reasons it is appealing as an expat destination. For a start, it's much more affordable than Sydney or Melbourne in terms of housing, and there are many good job prospects in South-East Queensland. As with many other cities, the closer to the city you get the more desirable and more pricey property becomes, although there are exceptions as some family-friendly suburbs in outer areas are more sought-after than others.
Brisbane is also very close to the Gold Coast which features dining, shopping, beaches and more. This is a great attraction which is roughly 1-2 hours away by car and train.
Moving pets to Australia
When travelling to Australia, you will need to closely follow vaccine and blood test regulations to ensure your pet meets the requirements to obtain an import permit. All pets will need a microchip, rabies vaccine, titer test and internal and external parasite treatment. Dogs, however, will also need additional vaccines and blood tests.
It might not be possible to bring pets other than cats and dogs into Australia unless travelling from New Zealand. Australia has strict policies when it comes to importing other species in order to protect the current animal population and environment. It is best to check the BICON (Biosecurity Import Conditions) System to see if your pet is permitted for import into Australia.

Random facts about Australia
1. The Capital of Australia is Canberra: Although cities like Sydney and Melbourne may be better known, the capital of Australia is Canberra. The biggest city in Australia is Brisbane.
2. Kangaroos only exist in Australia: Australia is the only place in the world where Kangaroos exist in the wild. There are over 50 million kangaroos in Australia with the number growing every year.
3. Australia has over 60 separate wine regions: The majority of the wine regions are in New South Wales and Victoria. Going on a road trip between Sydney and Melbourne could be a good way to visit a few of them.
4. 90% of Australians live on the coast: The large deserts of central Australia means that a huge amount of the population lives on the shores of the country.
5. Christmas is summer time in Australia: Christmas in Australia comes at the beginning of summer. The summer holidays start from mid-December to early February.
CurrencyTransfer can help with your international money transfers
If you're moving to Australia from the UK on a permanent basis, you'll most likely need to transfer money between your international and UK bank accounts. Whether making property payments overseas or transferring your savings over to yourself, sending money from the UK to Australia is an essential part of emigrating.
UK high-street banks will usually charge a transaction fee for each online transfer made. As a result, it can be an expensive way to send money overseas. At CurrencyTransfer we are a team of FX specialists who are dedicated to saving you time and money on your overseas payments. Our service provides a transparent and cost effective way to send money and exchange payments from GBP to AUD.
Sign up today and if you have any additional questions please don't hesitate to contact us.