Be the world's best Finance Director: The 5 must have's!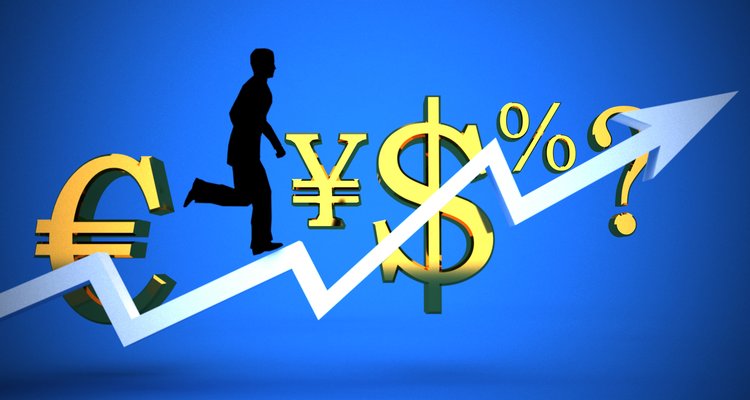 In a recent survey, a colossal 79% of respondents revealed that they have worked with an ineffective Finance Director.
This shocking statistic begs a very important question. What exactly, makes these Finance Directors ineffective? What are the hallmarks of an inefficient FD?
"The days of the FD sitting quietly in the Back Office with the blinds pulled are long gone."
-Simon Ball
As Simon Ball, the Deputy Chief Executive of Cable and Wireless comments,"If you can't engage effectively with everyone – from colleagues to shareholders, and customers to auditors and the revenue, you have a problem. The days of the FD sitting quietly in the Back Office with the blinds pulled are long gone."
Ball's point is a serious one. Today, the corporate landscape is more competitive than ever. FDs hold the power to make a massive impact. And, "if you don't seize the moment" explains Steve Marshall, Chair, Balfour Beatty, "they'll find someone else who will."
So, what does it really take to become the best FD or Chief Financial Officer (CFO) you could be? What will help you to drive success for the company and gain the respect of your superiors, whether its the board of directors or the CEO?
Here are 5 quick-fire tips on how you can nail the role and reputation of an outstanding FD.
Sharp commercial skills
As a rockstar Finance Director, you need to understand the business you are operating in like the back of your hand. When forging your career as a budding FD, don't just become a technical expert. Be curious, and look further than the numbers on your excel or accountancy software package. Understand the value proposition of the business, spend time with the sales and marketing bods to understand how customers are being acquired. In short, be as close to the customers as you can to understand how wealth in your business can be created.
Ability to challenge the CEO
Do not be afraid to question, challenge and grow with your CEO. The best FDs will often have copious amounts of chutzpah. One of the greatest ways of supporting the boss is by aggressively debating and challenging assumptions in private, while presenting a united front in public. Outstanding Finance Directors often say they and the CEO should be 'joint at the hip, speaking with one voice.' No love will be lost when sparking healthy debate. Reign the CEO in when required.
Becoming the best communicator
Strive to have best in class communication skills with the board, key employees, shareholders and the outside world. Step out of your comfort zone, become a liked and a trusted key player in the business. Showing you have strategic awareness, and that you are willing to go down to the coalface to engage with staff will earn respect and likeability throughout the organisation.
Think like an owner
Being a very commercial and business savvy FD can land you a CEO role in the future. Invest in finding new markets and opportunities. Think about where the business is going in the future. Challenge your initial 'position contract' to further your personal development in the organisation. For seriously ambitious FDs or CFOs at private businesses, push for an equity stake in the venture where applicable. To think like an owner, you must view the business as your baby, you want to nourish it and see it grow. Some of the best FDs go on to become great CEOs. Becoming an outstanding Finance Director, who thinks like an owner, can really supercharge your way up to the top of the corporate ladder.
Effective & Proactive Management of Risk
Without risks, there are no opportunities. Understand your business exposures, and then proactively devise the right strategy to take action and hedge where required. One of the best examples is the case of exchange rate risk. Businesses that need to make regular, international payments, face the risk of cost-increases and fluctuations. When paying overseas invoices, if you're not pro-actively monitoring and securing the best rates possible for the business, you're vulnerable to experience reduction in future cash flow as a direct consequence. Top-notch FDs will have strategically identified this risk early on. Not only do they know all about the hidden fees behind making international payments. They know that movements in exchange rates can cost or save the business a significant amount of money each year. For innovative FDs defeating this risk, the weapon of choice is CurrencyTransfer.
So how does CurrencyTransfer help you to become the best Finance Director you can possibly be?
CurrencyTransfer.com helps businesses and their finance directors not only get the best exchange rates on every currency transaction. It's an effective, protective measure against those nasty, adverse currency fluctuations.
Through a live, single platform, CurrencyTransfer diffuses the threat of commission-hungry brokers and poor bank exchange rates. In just one screen, FCA authorised currency specialists compete against each other for your business. Offering everything from a 'same day spot' to a 12 month 'forward contract,' CurrencyTransfer will help you to lock in a favorable exchange rate and will even deliver it at the pre-determined date of your choice, saving businesses up to 85% on international money transfers.
Every day, Finance Directors across the UK and Mainland Europe rely on CurrencyTransfer.com to be the best they possibly be. Go become the unsung hero of the boardroom, impress your CEO and feel free to test-drive the award winning solution today. It's 'business foreign exchange, the smarter way'.
Tune in over the next few weeks. We'll be churning out even more resources, tips, tactics and strategies for becoming a truly rockstar Finance Director.
Daniel Abrahams, CEO & Co-Founder of CurrencyTransfer.com
If you have any questions of feedback on this article, feel free to reach out to me personally:
Daniel@currencytransfer.com