Daily Market Brief – 4th June 2015
Progress, but still no agreement
Your quote of the day: "Aim to be celebrated, not just tolerated."
June 4th: Highlights
Greek deal looms ever closer
UK Service Sector disappoints
ECB ripples bond markets
US releases mixed data
Sterling Comment
GBP pulled back on the release of PMI services data yesterday, where 56.5 pointed to growth in the sector, just less than the forecast level (59.2), showing a slowing in UK service sector growth. Cable immediately lost 1% and dropped to $1.5260 as 80% of UK GDP comes from the Service sector. Sterling did manage to post a recovery across the rest of the day, helped by US manufacturing growth data also falling short of forecasts at 55.7, the worst reading in over a year.
Today we have the UK interest rate decision, where expectation is for no-change and little reaction, especially when so overshadowed by Greece.

Greece
Yesterday's talks went on into the early hours this morning. Despite hours of negotiations, including a dinner in Brussels (we understand Tsipras avoided the sprouts), once again they failed to reach the long-awaited agreement.
However, Tsipras was positive when he left, insisting the €300m will be transferred to the IMF tomorrow. He was also upbeat that an agreement will be reached in the next few days.

Global Comment
ECB left rates on hold, as expected. Also, as expected, Draghi was drawn to comment on Greece in the press conference, saying that Greece was right to pursue less austerity because the economic outlook had worsened.
Aside from that little support for the Greek side of the negotiating table, the only notable reaction to the press conference was a sharp sell-off in Eurozone bonds. Reacting to suggestions that the debt markets needed to 'get used to' volatility in an era of ultra-low interest rates, the yield on German 10yr bonds has risen 32 basis points in two days (something not seen since 1998), provoking the latest instability in the debt market since the ECB launched its €1.1bn QE programme, which the ECB sees "no reason" to add to at the moment.
The US released ADP employment data, taken as precursor to the more important Non-Farm Pay rolls on Friday, which came in better than forecast at 201k, suggesting that this week's non-farms could over 200k. US ISM non-manufacturing was also released yesterday, with the figure disappointing at 55.7, its worst reading in over a year. Negative sentiment is building in the US, worried that the economy recovery is losing momentum.
Morning mid-market rates – The majors
85% savings. Job Done. So, what is the secret sauce of the CurrencyTransfer.com marketplace?
CNBC described us as 'disrupting global money transfer'. Finally, you kiss goodbye to hidden fees.
How are we innovating?
Well, we are not an expensive bank costing you up to £1,500 on every £50,000 trade. Neither do you ever need to ring around multiple brokers and speak to sales guys. Pretty inaccurate way of shopping around. We help you maximise the value of each transfer. Quite simply, you are in control. Foreign exchange companies compete in a LIVE marketplace to win your business.
You win!
Got a question? We'd be delighted to help!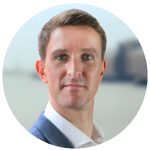 Paul Plewman
Director of Sales & Operations
t: +44 (0) 20 7096 1036
e: paul@currencytransfer.com