Daily Market Brief – 10th July 2015
Sterling gains versus major trading pairs
Quote of the day: "Never give up on a dream just because of the time it will take to accomplish it. The time will pass anyway"
July 10th: Highlights
Sterling gains versus major trading pairs
GBP/EUR pulls back after trading Thursday above 1.39
Greek MP's to vote on new bailout plan
EUR/USD reaches one week high
GBP/AUD hits lows of 2.054
Sterling Comment
The British Pound made gains against it's major trading pairs yesterday as the Bank of England left its monetary policy unchanged. Investors are also keeping a close eye on the ever evolving developments from Greece.
GBP/USD made gains yesterday morning and moved away from Wednesdays one month lows. The pair is now trading 1.5485
GBP/EUR also moved away from Wednesday's low of 1.3843. It spent most of the day on Thursday trading above the 1.39 levels, at one point closing in on the significant 1.40 mark. The pair is trading back this morning at 1.3869 as market sentiment improves slightly following a fresh Greek proposal on a bailout from its creditors in the Eurozone.

Greece
Greek members of Parliament will vote later today on whether to support Prime Minister Tsipras on tough new proposals which could ensure a third bailout.
The goal is to prevent a possible exit from the Eurozone and keep the country solvent. Finance Ministers across Europe will examine plans which include aggressive pension cuts and tax rises. A full EU summit will take place on Sunday, stay tuned!
If you are a Euro buyer or seller, log on to compare live quotes at this volatile time OR get in touch with your Personal Currency Concierge. It pays to let us shop around for you.

Global Comment
The single currency hit one week highs of 1.1125 against the US Dollar before consolidating at 1.1050 levels. Disappointing data from the US showed jobless claims rose by 15,000 to 297,000, it's highest levels since February. EUR/USD is trading at the time of writing in the region of 1.1162
Good news from Canada showed new house prices lept by 0.2% in May which was good news for the housing sector, together with CAD strengthening off the back of oil prices recovering from its recent downward trend. GBP/CAD is currently trading at 1.9683.
The Aussie and Kiwi Dollar was trading stronger following positive data emerging Down Under. GBP/AUD hit a low of 2.054, however Sterling has fought back and the pair trading at 2.0749. GBP/NZD
The Australian and New Zealand dollars were stronger following on from the previous evening's positive data. GBP/AUD hit a low of 2.054, GBP/NZD is trading at 2.2963.

Morning mid-market rates – The majors
85% savings. Job Done. So, what is the secret sauce of the CurrencyTransfer.com marketplace?

CNBC described us as 'disrupting global money transfer'. Finally, you kiss goodbye to hidden fees.
How are we innovating?
Well, we are not an expensive bank costing you up to £1,500 on every £50,000 trade. Neither do you ever need to ring around multiple brokers and speak to sales guys. Pretty inaccurate way of shopping around. We help you maximise the value of each transfer. Quite simply, you are in control. Foreign exchange companies compete in a LIVE marketplace to win your business.
You win!
Got a question? We'd be delighted to help!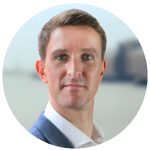 Paul Plewman
Director of Sales & Operations
t: +44 (0) 20 7096 1036
e: [email protected]