Daily Market Brief – 10th June 2015
GBPEUR 1.3676 GBP/USD 1.5460
Your quote of the day: "Spend more time smiling than frowning and more time praising than criticising."
June 10th: Highlights
Turbulent Tuesday in financial markets
German MP's warn Greece aren't serious
UK Industrial Production data
Mansion House speech from Osborne & Carney this evening
Sterling Comment
It was a turbulent Tuesday in the markets. GBP/EUR opened around 1.3600 and following the UK trade balance figures, Sterling strengthened throughout the day, hitting a highs of 1.3644 towards the end of the day. Momentum has continued into this morning and GBP/EUR is currently trading around 1.3665. Today, UK industrial production data released a month on month figure of 0.4% (down from 0.6% but better than 0.1% forecast) and year on year was 1.2% (up from 1.1% and better than 0.6% forecast), initial reaction saw Sterling kick higher on the release.
Later today, we will see the Annual Mansion House Dinner where both Chancellor George Osborne and Governor Mark Carney are due to speak, with Osborne pegged to roll out plans to ensure future budget surplus. We may see a reaction from this in tomorrow's market.

Greece
Yesterday, Greece submitted further fresh proposals to its creditors, understood to address concerns over budget targets and the sustainability of Greek debt. Today, the Greek PM will fly to Brussels for talks with Germany and France, but influential German MP, Michael Fuchs, added fuel to the fire by claiming Greece's plans are not serious and casts serious doubt over a positive breakthrough. Merkel is facing waning support domestically as this saga drags on. Further Euro volatility is expected as this story develops.

Global Comment
EUR/USD rose throughout Tuesday, with the pair moving from the low of 1.1089 to highs of 1.1295 late evening. As covered in the Greece section, continued uncertainty is taking its toll on the single currency conflicting reports on progress all day, every day. The pair is now trading over 1.13 with the USD bolstered by employment figures adding weight to a rate hike.
GBP/AUD hit a fresh 12 month high earlier today following a speech made by RBA's Governor Glenn Steven. He announced expectations of an Aussie dollar depreciation and the willingness of the central bank to more easing to stimulate economic growth. AUD was also hit hard by the Moody's downgrading of Western Australia and GBP/AUD broke the 2.000 threshold briefly, but is now trading back around 1.99
Bank of Japan announced that they didn't see the JPY getting much weaker from this point on. Market reaction drove the Yen higher, believing that BoJ will not further increase their QE programme.
Morning mid-market rates – The majors
85% savings. Job Done. So, what is the secret sauce of the CurrencyTransfer.com marketplace?
CNBC described us as 'disrupting global money transfer'. Finally, you kiss goodbye to hidden fees.
How are we innovating?
Well, we are not an expensive bank costing you up to £1,500 on every £50,000 trade. Neither do you ever need to ring around multiple brokers and speak to sales guys. Pretty inaccurate way of shopping around. We help you maximise the value of each transfer. Quite simply, you are in control. Foreign exchange companies compete in a LIVE marketplace to win your business.
You win!
Got a question? We'd be delighted to help!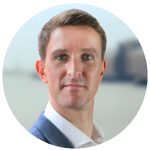 Paul Plewman
Director of Sales & Operations
t: +44 (0) 20 7096 1036
e: paul@currencytransfer.com