11 January 2023: The UK is already in recession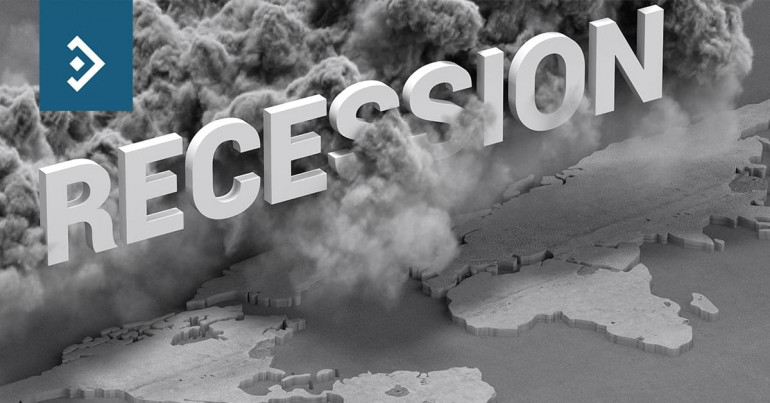 Highlights
Cut in energy support rings alarm bells for SMEs
The World Bank doesn't see the U.S. as immune from recession
BUBA's Schnabel sees the need for far higher rates
GBP – Market Commentary

Consumer spending points to contracting economy
The long-predicted recession in the UK economy appears to have started in the fourth quarter of 2022. Data released so far, consumer spending in the country in December rose by an average of around 5% while inflation remains apparently anchored above 10%.
While bricks and mortar outlets performed adequately over the period between Black Friday and the Holiday period, it was online purchases that took the biggest hit.
Uncertainties created by the strike by postal workers discouraged people from buying online, although major courier firms only reported a marginal fall in activity.
The Bank of England has predicted that the recession will continue for the entire year and given the potential crisis facing the public sector there are those that see very little growth before the General Election which is scheduled for no later than two years from now.
Over the past fifty years, there have now been three Parliaments that have lasted in excess of more than ten years.
The first was when Margaret Thatcher was Prime Minister, then Labour's Tony Blair and now the current government that has seen several Prime Minister's, each creating more havoc than the last.
Each of these three Parliaments ended with the country close to chaos; Thatcher's time was marked by the UK's departure from the exchange rate mechanism which was the prelude to the single currency, although by this time Thatcher had been replaced by Major.
Blair and his replacement Gordon Brown succumbed to the pressure created by the Iraq war and finally the current Government has seen Brexit and the Pandemic, although successive Prime Ministers have failed to provide even a minimum of leadership. Cameron, May, Johnson, Truss and now Sunak started with austerity which was no basis for economic growth.
A cowardly decision to give the country the right to vote on EU membership, which was railroaded by jingoistic Rhetoric from the Leave Campaign.
The two female leaders both tried to channel their inner Thatcher and failed miserably, while the current incumbent hasn't and probably won't have sufficient time in the role to prove his credentials. It will take a turnaround of Churchillian proportions for Rishi Sunak to win the next election.
The new legislation that has been proposed to limit strike action by public sector workers smacks of the way previous Governments have attempted to quell unrest and is likely to be the final straw that sees the time in Government of the Conservative Party come to an end.
The Pound failed to create sufficient momentum to enable it to continue its break higher from the previous session. It fell back yesterday to a low of 1.2141 and closed at 1.2157. There is a degree of support at 1.2090.

Use our currency tracker tool
Let us be your eyes and ears in the currency exchange market
USD – Market Commentary

However, it must also face the criticism if policy falls
The dollar index was becalmed yesterday as the market was left feeding on scraps.
The Fed Chairman speaking at a conference in Sweden refrained from making any comments on monetary policy as he concentrated on independence and the Central Bank's apparent agnosticism towards climate change, which he claimed is outside his remit.
He believes that forcing Central Banks to comply with what he considers to be restrictions aimed at reducing greenhouse gases and other issues of climate change blurs the lines of the purpose of his mandate.
Michelle Bowman, a Federal Reserve Governor who generally flies under the radar. spoke yesterday of the need for more to be done to beat inflation. She did say that although the fight goes on, she is confident that inflation will fall over the next two quarters, although the Fed needs to remain vigilant.
The Fed itself appears to have been seduced by the current levels of employment and how slow its adjustment has been to higher interest rates. If there is a significant turnaround in new jobs created, or weekly jobless claims, the Central Bank could be inviting criticism about sleepwalking into a recession.
December's report on Consumer Price Inflation will be released tomorrow. Inflation is expected to have fallen to 5.7% year-on-year, despite a very slight monthly rise.
The Fed would hope that by aggressively hiking interest rates that headline inflation would be falling each month by more than the 0.3% expected. A further 0.5% hike in short term rates is expected at the FOMC meeting to be held on 1st February.
If the data released between now and then, including a first cut of the January employment report, remains in line, then the hike is baked in. However, should any data be out of line, although it will be too soon to rule out an anomaly, it will no doubt provoke a longer conversation.
The dollar index remains becalmed, as it is taking longer than usual for traders and investors to decide on strategy going forward.
Yesterday it was held by resistance at 103.25, but had little interest in moving higher. It reached a high of 103.49 and closed at 103.29.
EUR – Market Commentary

Isabel Schnabel singing from the BUBA hymn sheet
Isabel Schnabel has a long history of hawkishness allied to her time with the Bundesbank. She was one of former President Jens Weidman's closest allies and has continued to be a staunch supporter of tighter monetary policy now that she is on the board of the European Central Bank.
Along with current BUBA President. Joachim Nagel and Austrian Central Bank Governor Robert Holzmann she forms a formidable anti-inflationary team.
Yesterday she spoke of the need for interest rates to rise substantially and also commented that inflation will not fall by itself.
While that may well be true, headline inflation does appear to have topped out, although the battle may well go on for some time.
There is a high degree of uncertainty around events that driven the Eurozone economy in the past eighteen months or so.
Covid infections are in the rise again, the energy price has fallen but could be subject to another shock depending on the behaviour of Vladimir Putin, while the war in Ukraine is still unpredictable.
The hawks at the ECB are unable to countenance sitting on their hands and hoping that there are now further crises, while the doves believe that it is certain that continued rises in short-term interest rates will intensify their economic woes.
There is no way for the doves, driven mostly by Italy, to convince the hawks that the damage they are causing to their economy by calling for ever higher interest rates need not happen. Inflation is far more than an undesirable consequence of loose monetary policy as far as Germany and Austria are concerned.
In other times and when doing a different job, Christine Lagarde may have had sympathy for Italy, but as President of the ECB she must preside over monetary policy which drives inflation towards its target and protects jobs.
Even with tight and tightening monetary policy, Eurozone unemployment is at record lows, although according to weekend reports that may be about to change.
There will be calls for all four options at the next ECB meeting. Either no hike at all or no more than twenty-five basis points from the doves on the one hand, while Ms Schnabel and her gang of three, vote for fifty or even seventy-five.
The single currency remains in reactive mode, drifting on the tide of comments regarding U.S. interest rates policy. Yesterday it reached a high of 1.0759 and closed at 1.0736.
Have a great day!
Exchange rate movements:
10 Jan - 11 Jan 2023
Click on a currency pair to set up a rate alert
Alan Hill
Alan has been involved in the FX market for more than 25 years and brings a wealth of experience to his content. His knowledge has been gained while trading through some of the most volatile periods of recent history. His commentary relies on an understanding of past events and how they will affect future market performance.