Daily Market Brief – 15th July 2015
Pound breaches 1.42 Vs. Euro
Quote of the day: "Don't be afraid to give up the good to go for the great"
July 15th: Highlights
GBP/EUR breaches 1.42
Better USD rates in sight for buyers
Greek banks might stay closed for a month
Dollar steady against the Euro
AUD/USD rises on upbeat China GDP
Sterling Comment
Earlier today, GBP/EUR crossed 1.42. Despite a slight pullback, we're still flirting with this significant level. Sterling strengthened on the Bank of England's interest rate warning from Marc Carney when he told the Treasury Select Committee that the UK must brace itself for higher interest rates.
At the meeting, Carney warned, "The point at which interest rates may begin to rise is moving closer with the performance of the economy, consistent growth above trend, a firming in domestic costs, counter-balanced somewhat by disinflation imported from abroad".
His comments were rather unexpected and Sterling strengthened despite data showing UK inflation returning to zero last month (down from 0.1% in May) and forecasts suggesting a risk of deflation in the short-term. The BoE expects inflation to rise 'notably' towards the end of the year, but with the data dependency of any interest rate move, we feel there is still some way to go before the rates start to rise.
GBP/EUR levels above 1.42 have not been seen since the first week of July, with further gains notoriously hard to come by.
GBP/USD also surged off the back of the Bank of England's remarks, currently trading above 1.5659. Watch out for both the US Producer Price Index and UK unemployment data, both set to be released today and can impact on Sterling US Dollar exchange rates.

Greeks seek approval in Parliament
It's a massive day in Greece, as Members of Parliament will vote on whether to approve the third bailout. Prime Minister Tsipras said that banks may not reopen until the bailout deal with it's Euro 'partners' is finalised, which could take a few weeks.
The Greek politicians are entitled to vote and will decide whether to approve a three-year bailout worth in the region of EUR86 billion. This is the country's third rescue programme in five years.
Here's a little joke for you – what have I got in common with Greek debt? We both need a haircut. But what's the difference between my haircut and the Greek haircut? Greece really needs a mullet – chop a lot off the front and load it up at the back.
But all coiffure commentary aside, there is increasing commentary that debt restructuring is the only real viable solution to help Greece recover. Their debt (like my barnet) is unmanageable and needs help. An IMF study, leaked to Reuters, suggested that Greece might still need capital controls, even if a new bailout deal is passed, because of the economic damage caused by the last two weeks of capital controls. This further underlines the need for a haircut on Greek debt to help short-term recovery.
If you are a Euro buyer or seller, log on to compare live quotes at this volatile time OR get in touch with your Personal Currency Concierge. It pays to let us shop around for you.

Global Comment
The US Dollar held firm against the Single Currency and the Japanese Yen in today's earlier trade as investors look forward to the testimony on monetary policy by the Fed Reserve chair Janet Yellen later today. EUR/USD is at 1.10, holding slightly below yesterday's highs of 1.1083.
The Greenback weakened against the other major currencies yesterday following poor US retail sales data, which saw a drop of 0.3% in June versus analyst expectations of a 0.2% increase.
The Aussie Dollar surged against the US Dollar in today's early trade, in large part down to strong Chinese second quarter growth figures. China GDP rose by an impressive 7% in Q2, trumping forecasted growth figures of 6.9%. AUD/USD hit 0.7489 in the late Asian trade, the highest figures since July 10, with the pair consolidating at 0.7468, seeing gains of 0.20%.

Morning mid-market rates – The majors
85% savings. Job Done. So, what is the secret sauce of the CurrencyTransfer.com marketplace?

CNBC described us as 'disrupting global money transfer'. Finally, you kiss goodbye to hidden fees.
How are we innovating?
Well, we are not an expensive bank costing you up to £1,500 on every £50,000 trade. Neither do you ever need to ring around multiple brokers and speak to sales guys. Pretty inaccurate way of shopping around. We help you maximise the value of each transfer. Quite simply, you are in control. Foreign exchange companies compete in a LIVE marketplace to win your business.
You win!
Got a question? We'd be delighted to help!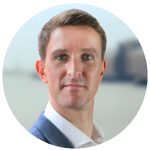 Paul Plewman
Director of Sales & Operations
t: +44 (0) 20 7096 1036
e: paul@currencytransfer.com