Daily Market Brief – 15th June 2015
Who wants 30 minute meetings?
Quote of the day: "If most of us are ashamed of shabby clothes and shoddy furniture, let us be more ashamed of shabby ideas and shoddy philosophies." Albert Einstein
June 15th: Highlights
GBP opens close to week-highs against both EUR and USD
Greece talks in continued disarray
Still need to secure a deal to avoid 1.6 billion Euro default
Fed uncertainty over interest rate hikes affect US Dollar
Sterling Comment
Last week, Sterling performed well, posting gains against both the Euro and US Dollar, with GBP/EUR rates advancing from a low of 1.3540 through to 1.3880. The Euro was clearly affected by the snail-paced progression in the Greek bailout negotiations (more on that below) and GBP/USD advanced steadily from 1.5226 to 1.5541.
The Rightmove House Price Index advance to 4.5% (from 2.5%) and marked a 5.8% rise in the average London house price. Average London asking prices have crossed the £600k threshold for the first time, hitting £613,922 according to the data released today.

Greece
Greece desperately needs to lock in a deal with its creditors over the coming days if it is to avoid defaulting on a 1.6 billion euro payment to the IMF. Nevertheless, talks once again broke down last night with the two sides failing to make progress. Talks stalled after an embarrassingly short amount of time (30mins or 45mins, depending on which side you listen to). Publicly, Athens remains very open to striking a deal with its lenders, but reiterating their red lines that this cannot come by cutting pensions or lifting taxes.
Although the Greek finance minister Varoufakis remains confident, time (as usual) is running out for a deal to be struck. The focus this week now shifts to Thursday as the next real opportunity for any deal, with the Eurogroup meeting. After that, we have a Brussels summit on June 25, but the Greek debt repayment deadline is fixed at June 30 where they are due to pay EUR1.6 billion to the IMF and the Eurozone portion of the EUR245 billion bailout.

Global Comment
Towards the end of last week, the US Dollar traded lower against other major currencies. Investors looked to continued uncertainty over whether the Fed will offer fresh signals on timings of interest rate hikes at its upcoming policy meeting.
The Fed will conclude their two-day meeting on Wednesday, before Thursday's Eurozone ministers meeting, so Yellen's news conference may well stir the market. Investors will be monitoring closely for any clearer signs of when the Fed will raise rates later this year. Recent economic data has been fairly positive and this has strengthened expectations of a rate move once again.
There is not much European data on the calendar to help change the current negative sentiment, so we may see a quiet morning session. We have some US data this afternoon, with the Empire State manufacturing data forecasting improvement to 5.8 (from 3.1). Industrial Production numbers follow, expecting a month on month improvement of +0.2%.
The big news away from FX was the opening up of the Saudi stock exchange. The $590 billion stock market opens to foreigner investors today, giving international investors direct access to the Middle East's biggest economy. This is a long-planned move to help Saudi diversify away from Oil revenues.

Key data releases which may see an exchange rate reaction this week include:
ZEW institute report on German economic sentiment (16th)
UK consumer price inflation (16th)
Fed rate statement for clear indications on when it may start to raise interest rates (17th)
UK retail sales data (18th)
UK public sector borrowing (19th)
Have a great day!
Morning mid-market rates – The majors
85% savings. Job Done. So, what is the secret sauce of the CurrencyTransfer.com marketplace?
CNBC described us as 'disrupting global money transfer'. Finally, you kiss goodbye to hidden fees.
How are we innovating?
Well, we are not an expensive bank costing you up to £1,500 on every £50,000 trade. Neither do you ever need to ring around multiple brokers and speak to sales guys. Pretty inaccurate way of shopping around. We help you maximise the value of each transfer. Quite simply, you are in control. Foreign exchange companies compete in a LIVE marketplace to win your business.
You win!
Got a question? We'd be delighted to help!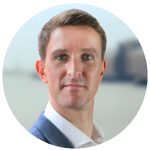 Paul Plewman
Director of Sales & Operations
t: +44 (0) 20 7096 1036
e: paul@currencytransfer.com