Daily Market Brief – 16th July 2015
Sterling looking strong
Quote of the day: "If you hit the target every time, it's too near or too big"
July 16th: Highlights
British Pound surges above 1.43 against Euro
UK unemployment rates rise – first time in 2yrs
GBP/AUD hits highest rates since 2001
Japanese economy continues to recover
Sterling Comment
Sterling dropped on the open following poor employment data. UK unemployment rose for the first time in two years. The move to 5.6% (from 5.5%) was largely unexpected, flying in the face of the trend. Employment figures have steadily improved in the UK in the last couple of years – remember that a 7% unemployment target was a part of Mark Carney's early forward guidance policy. Figures rose in May, coupled with salary growth failing to hit targets. Sterling recovered late in the day as investors bought in to comments made by Bank of England's Mark Carney regarding interest rates.
This morning GBP/EUR has made a significant surge, trading over 1.43 levels at 7-yr highs against the Single Currency.
GBP/USD is trading in the region of 1.5615.

Greeks get approval in Parliament
Riots may have kicked off in the streets of Athens, but the Greek Parliament has approved an historic third bailout. The government had to rely on minority coalition partners and votes from the opposition, which calls into question the strength of support from his party. Unsurprising, when the deal includes austerity measure needing wage and pension reforms (when the Greek people recently voted against that), but right now that's another problem for another day. For now, they have taken the necessary first step towards securing EUR 86bn bailout funding. Eurozone ministers have agreed a EUR 7bn Euros bridge loan as a stop-gap to the bailout money.
The IMF produced a rather searing report questioning whether Greece would ever be able to repay this extra borrowing, or stage sufficient economic recovery. But everyone seems keen to put the financial reality to one side for a moment and celebrate that Greece, it would seem, are back from the brink.
Even the Treasury seems to have backed down a little. Osborne's position of any involvement of UK money being involved was 'complete non-starter', but now co-operation is being prepared, provided the cash is guaranteed and British taxpayers' money is 'not on the line'. More 'hard talk' from George.
If you are a Euro buyer or seller, log on to compare live quotes at this volatile time OR get in touch with your Personal Currency Concierge. It pays to let us shop around for you.

Global Comment
The EUR/USD pair fell in yesterday's late afternoon session following Yellen's remarks that the central bank is on track to raise interest rates prior to the end of the year. Of course, everything remains data dependent, but the focus shifted slightly from when they will start, to how fast other increases may follow. EUR/USD is now trading at 1.0893.
The Aussie Dollar has weakened following poor China data releases. China is Australia's top trading partner. GBP/AUD hit it's highest rate since 2001, with over a 1.22% surge. The pair is trading back slightly at 2.1136.
CAD fell to six-year lows yesterday after the Bank of Canada cut its overnight rate and was more conservative over its growth forecast for this year. There is a more cautious outlook for investment in it's famed energy sector. GBP/CAD finished trading yesterday at 2.0228 gaining a full 1.7% on the day.
Today the ECB meet for their monthly policy meeting. Expectations are for Greece to dominate proceedings, specifically what plans the ECB has for the ELA and how long they expect the capital controls to remain in place. We mustn't get carried away here – Greek banks are still closed. Oh, and lest anyone forget, China is still a mess.

Thanks for reading. Have a great day!
Morning mid-market rates – The majors
85% savings. Job Done. So, what is the secret sauce of the CurrencyTransfer.com marketplace?

CNBC described us as 'disrupting global money transfer'. Finally, you kiss goodbye to hidden fees.
How are we innovating?
Well, we are not an expensive bank costing you up to £1,500 on every £50,000 trade. Neither do you ever need to ring around multiple brokers and speak to sales guys. Pretty inaccurate way of shopping around. We help you maximise the value of each transfer. Quite simply, you are in control. Foreign exchange companies compete in a LIVE marketplace to win your business.
You win!
Got a question? We'd be delighted to help!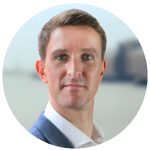 Paul Plewman
Director of Sales & Operations
t: +44 (0) 20 7096 1036
e: paul@currencytransfer.com