Daily Market Brief – 16th June 2015
The ball's in your court
Quote of the day: "Make sure your worst enemy doesn't live between your two ears"
June 15th: Highlights
Volatility increases across most currency pairs
Greek PM accuses creditors of being politically motivated
EUR/USD rallies above 1.13 this morning
Sterling Comment
GBP/USD gradually pushed higher over the past 24 hours. Yesterday, rates dipped below 1.55 but Sterling benefited from poor US economic data and Cable trade through 1.56. It opened this morning around 1.5610. Cable is experiencing increased volatility with the uncertainty over Greece and the Fed's plan for a rate increase.
GBP/EUR is trading steady at the 1.38 mark, but if you exposed to the Single Currency, keep a watchful eye the evolving Greece situation. It will certainly affect exchange rates further as things play out.
UK releases inflation and house price data today. The forecast of a +1% would end of the UK's brief affair with negative inflation and could well push Sterling higher. Any such move may be tapered by the looming Fed meeting, but we'll see what the data brings.

Greece
So today the debate has moved on to 'whose court the ball is in'. According to City AM, Mario Draghi claimed, "the ball lies squarely in the camp of the Greek government to take the necessary steps", and they quote a Greek spokesman as saying "They keep saying the ball is in Greece's court, but it is not, it's always been on them. The measures they are demanding are inapplicable." So at least both sides to still seem to be playing ball ahead of their next meeting on Thursday, even if it's unclear if anybody is winning.
The Greek PM pointed his finger at creditors for behaving in a politically motivated manner. The European Commissioner responded to say that Greece will be in a state of emergency come July 1st if no agreement has been met with it's creditors. The consistency of the he said/she said tittle-tattle continues.
As expected, the market remains cautious. No stark reminder is needed that a Grexit would change the EU as we know it and enter uncharted territory. The increase in EUR/USD volatility reflects this uncertainly very well.

Global Comment
Weak US data was released yesterday including The Empire States Manufacturing Index and Industrial Production both fell short of forecasts. Regardless, the US Dollar Index (a measure of strength against a trade weighted basket of six major currencies) was up 0.19% to 95.25.
EUR/USD rallied above 1.13 earlier this morning, having been trading just 24 hours ago down at 1.1190. As mentioned above, weak US economic data has certainly helped. The paid is now trading around 1.1266.
Today we'll see the German ZEW Economic sentiment figure, which is expected to fall, reflecting the slowdown from the EU's biggest economy.
Later from the US, we have building permits and housing starts but investors are staying cautious ahead of Wednesday's Fed monetary policy announcement, which is going to be closely observed for any indications on timing of interest rate hikes.
Both GBP/AUD and GBP/NZD have traded a fairly narrow range over the last 24 hours and opened up this morning at 2.0155 and 2.2355 respectively.

Morning mid-market rates – The majors
85% savings. Job Done. So, what is the secret sauce of the CurrencyTransfer.com marketplace?
CNBC described us as 'disrupting global money transfer'. Finally, you kiss goodbye to hidden fees.
How are we innovating?
Well, we are not an expensive bank costing you up to £1,500 on every £50,000 trade. Neither do you ever need to ring around multiple brokers and speak to sales guys. Pretty inaccurate way of shopping around. We help you maximise the value of each transfer. Quite simply, you are in control. Foreign exchange companies compete in a LIVE marketplace to win your business.
You win!
Got a question? We'd be delighted to help!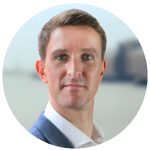 Paul Plewman
Director of Sales & Operations
t: +44 (0) 20 7096 1036
e: paul@currencytransfer.com