Daily Market Brief – 17th June 2015
The IMF's 'criminal' responsibility for Greece
Quote of the day: "You are stronger than your challenges and your challenges are making you stronger"
June 17th: Highlights
UK Employment / Claimant data
BoE Minutes released
FOMC Statement / Economic Projections
FOMC Press Conference
Sterling Comment
UK employment data kicks things off where the unemployment rate is forecasts for no change at 5.5% but the claimant count has posted good gains. Sterling reacted well, with Cable advancing to 1.5730 and GBP/EUR touching 1.3950 again. The Bank of England minutes will confirm the unanimous vote from the last meeting, but will show more about the tone of discussion and whether the hawks were beginning to pipe up for a rate hike again.

Greece
Greece continues to be the main focus of attention, but FX markets started to consolidate ahead of the Fed press conference this evening.
Prime Minister Tsipras publicly criticised Greece's creditors yesterday, accusing the IMF of "criminal" responsibility for his country's current situation. If you think this is as crazy as we did, you'll be pleased to hear that we've posted him a copy of 'How to Win Friends and Influence People' by Dale Carnegie. Let's hope he reads it!
All the finger pointing and aggressive posturing will only serve to add tension to the negotiations that will kick off again tomorrow. The chances of quick agreement are looking less likely with suggestion that creditors could impose capital controls on Greece as early as this weekend. Effectively this could shut them out of the European payments system. Knee-jerk reaction, or not, but more than €400m was withdrawn from Greek banks – putting a further draw against the ELA measures (funded by ECB).
The latest breakdown in talks sparked concern about contagion and how any default would ripple through the Eurozone economies and international markets. Any safe-haven flow to USD has been so far limited though.

Global Comment
Before the FOMC, which is undoubtedly the main event today, we do still have quite a bit of data on the calendar. As well as the UK data, we'll see Eurozone CPI data, forecast to hold firm at +0.3%. Then, stateside we expect the US weekly oil inventories to pass with little reaction as we get nearer to the main event when the Fed take to the stage.
Along with the normal press conference, Janet Yellen is also due to release their revised Quarterly Economic Forecasts, which means there is a little more on the table for the markets to digest this month. Expectation is that there will be a downward revision to the "dot chart", pointing to a more moderate pace of how quickly future hikes will follow.
Strong jobs data and wage inflation have strengthened the case for an earlier start to rate tightening (as soon as September), although debate rages on this point of timing. Yellen's press conference is due to kick off at 1930BST, but if you're planning to tune in for live tweet updates this evening, I'm sorry to disappoint. I'll be out at Steak Club tonight!

Morning mid-market rates – The majors
85% savings. Job Done. So, what is the secret sauce of the CurrencyTransfer.com marketplace?
CNBC described us as 'disrupting global money transfer'. Finally, you kiss goodbye to hidden fees.
How are we innovating?
Well, we are not an expensive bank costing you up to £1,500 on every £50,000 trade. Neither do you ever need to ring around multiple brokers and speak to sales guys. Pretty inaccurate way of shopping around. We help you maximise the value of each transfer. Quite simply, you are in control. Foreign exchange companies compete in a LIVE marketplace to win your business.
You win!
Got a question? We'd be delighted to help!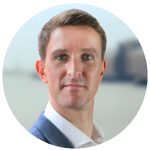 Paul Plewman
Director of Sales & Operations
t: +44 (0) 20 7096 1036
e: paul@currencytransfer.com