Daily Market Brief – 20th Apr 2015
Hello. Here is your market brief
Quote of the Day: "Perfection is not attainable. But if we chase perfection we catch excellence."
April 20th: Currency Markets Highlights
GBP/USD pulls back under 1.50
Euro slips as Greece concerns escalate
No clear election winner worries Sterling Investors
Aussie Dollar re-approaches three week peak against USD
Sterling Comment
The pound rose to one-month highs against the broadly weaker dollar on Friday as investors scaled back expectations for higher U.S. interest rates after a recent string of lacklustre economic reports. GBPUSD touched highs of 1.5054 on Friday, the highest since March 18, before pulling back to within the recent range. The pair ended the week with gains of 2.2%. GBPUSD opens this morning around 1.4975
This week will be heavily dominated by news, opinion, rumours and hearsay surrounding Grexit and the UK election. Athens is no closer to reaching an agreement over economic reforms required to access remaining bailout funds, fuelling fears that Greece could default and be forced out of the euro zone.
There are 17 days left to the Election end game is fast approaching. The lacking majority it understandably worrying to sterling investors as no clear winner is looking likely. The highlight from the weekend campaign trail was Ed Miliband crossing paths with a hen party. We're unconvinced voters will jump on the #Milibandwagon as a result. Hopefully the SNP's manifesto will deliver something meatier today. GBPEUR is currently trading at 1.3888.
Global Overview
The euro slipped lower against USD earlier today as concerns over the lack of an agreement on economic reforms for bailout funds between Greece and its creditors weighed. EURUSD dipped 0.10% to 1.0801, easing from Friday's one-week highs of 1.0848. The pair is now trading just over 1.0760.
The Australian dollar was higher against its U.S. counterpart on Monday, approaching a three-week peak as uncertainty over the timing of a U.S. rate hike continued to weigh on the greenback. AUDUSD hit 0.7828 during late Asian trade, the session high; the pair subsequently consolidated at 0.7816, advancing 0.37%.
Morning mid-market rates – The majors


GBP > USD


–
1.4975


GBP > EUR


–
1.3892


EUR > USD


–
1.0777


EUR > GBP


–
0.7198
85% savings. Job Done. So, what is the secret sauce of the CurrencyTransfer.com marketplace?

CNBC described us as 'disrupting global money transfer'. Finally, you kiss goodbye to hidden fees.
How are we innovating?
Well, we are not an expensive bank costing you up to £1,500 on every £50,000 trade. Neither do you ever need to ring around multiple brokers and speak to sales guys. Pretty inaccurate way of shopping around. We help you maximise the value of each transfer. Quite simply, you are in control. Foreign exchange companies compete in a LIVE marketplace to win your business.
You win!
Got a question? We'd be delighted to help!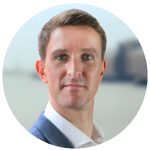 Paul Plewman
Director of Sales & Operations
t: +44 (0) 20 7096 1036
e: paul@currencytransfer.com