Daily Market Brief – 22nd July 2015
Your Daily Currency Brief
Quote of the day: "Muddy water is best cleared by leaving it alone"
July 21st: Highlights
BoE minutes released
GBP/USD up nearly a cent
GBP/EUR slips below 1.43 mark
Greek parliament to vote on austerity today
EUR/USD snaps a six day losing streak
Sterling Comment
Yesterday George Osborne talked through his budget with the Treasury Select Committee, but this threw up little reaction in the market. The public borrowing numbers was forecasted to drop to an £8.5bn deficit, but a report showing the true deficit closer to £9.5bn, which was enough of a catalyst for Euro profit taking and Sterling lost ground against most counterparts. A little recovery this morning shows GBP/EUR currently trading around 1.4265.
With no major economic data released, Cable traded fairly flat yesterday, but Sterling has picked up ahead of the Bank of England meeting minutes this morning. There is growing interest in how hawkish the tone might have been, following Mark Carney talking up a rate hike last week. Rates have driven higher on the open and currently Cable is around 1.5625

Greece clears their tab
The IMF has confirmed that Greece has paid overdue debt repayments and is no longer in arrears. So having paid a few bills and cleared the (overdue) tab, where are we up to now? Across the month of August, Greece have a total of a further €5bn of payments due to creditors. And guess what? They don't have that much money yet. This means that they will need to have a full agreement in place, to access funding lines from a third bailout, or be sufficiently far enough progressed to receive another bridging loan. Parliament will vote on austerity measures today
Ratings agency, S&P, improved Greece's rating from negative to a stable CCC+ and stated that the countries liquidity perspective has improved. They also noted that the chance to default on more debt this year is 'minimal'.
European supporter can relax a little on a report from Spain that suggest Podemos, (Spain's version of Greece's Syriza) has lost support. Understandably, voters fear a similar ordeal to the Greeks, if Podemos came to power and followed Syriza's hardball with the Eurozone. It looks like the Greek capital controls helped cause 'just enough' pain to send a message to Spanish voters.
GBP fell yesterday against the Euro from a session high of 1.4393 to lows of 1.4214, helped by the IMF bailout for Greece. It is now trading around 1.4280.
If you are a Euro buyer or seller, log on to compare live quotes at this volatile time OR get in touch with your Personal Currency Concierge. It pays to let us shop around for you.

Global Comment
EUR/USD moved from 1.0820 through to 1.0960 on the close. Dollar weakness was caused by some weaker than expected corporate earnings releases that, due to the lack of economic data, helped question the potential for a September rate hike.
Data due out today will give the USD a chance to regain control. Existing Home Sales is the main Housing Data and growth of 1.2% is forecasts at 5.4m (5.35m last month).
Today is a key day in the economic calendar. Investors will keep a close eye on the claimant count change and interest rate vote for MPC members.
The Reserve Bank of New Zealand announces their rates decision tonight. Expectation is for them deliver a rate cut from 3.25% to 3.00%, despite comments from the PM suggesting the NZD had gone too far to the downside.
The Reserve Bank of Australia has reiterated once again that a lower currency is required to achieve balanced growth. GBP/AUD is currently trading at 2.1030, with GBP/NZD at 2.3565.

Morning mid-market rates – The majors
85% savings. Job Done. So, what is the secret sauce of the CurrencyTransfer.com marketplace?

CNBC described us as 'disrupting global money transfer'. Finally, you kiss goodbye to hidden fees.
How are we innovating?
Well, we are not an expensive bank costing you up to £1,500 on every £50,000 trade. Neither do you ever need to ring around multiple brokers and speak to sales guys. Pretty inaccurate way of shopping around. We help you maximise the value of each transfer. Quite simply, you are in control. Foreign exchange companies compete in a LIVE marketplace to win your business.
You win!
Got a question? We'd be delighted to help!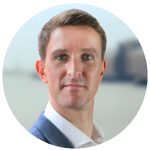 Paul Plewman
Director of Sales & Operations
t: +44 (0) 20 7096 1036
e: [email protected]