Daily Market Brief – 23nd June 2015
GBP/EUR trading at 1.40+
Quote of the day: "The foolish man seeks happiness in the distance, the wise man grows it under his feet"
June 23rd: Highlights
GBP/EUR trading above 1.40
UK interest rate rise under scrutiny
Hopes for Greece bailout deal rise sharply
USD helped by housing data
Sterling Comment
GBP/EUR is holding firm above 1.40, largely off the back of Greece distress. However, the market is keeping a close eye on developments, with hopes for a bailout deal rising sharply. Expectations are that the Euro kick on higher if/when a deal is reached, but naturally the counterbalance to this would be a sharp decline if the deal doesn't materialise. Stay tuned!
For the time being, Sterling remains near 2007 highs against the Euro, bolstered last night by surprise BoE comments, when John Cunliffe suggested the current stronger UK wage growth could mean a more hawkish tone from the MPC. However, analysts note that although the UK economy was outperforming, the BoE was unlikely to raise rates aggressively.
George Osborne released a statement outlining cuts to welfare that will be in his budget statement next month. The cuts aim to save the Treasury around 12 billion pounds a year but, as yet, there are insufficient details to allay fears that this will be focused on low-paid workers.

Greece
And now, the end is near, maybe the Greeks face the final curtain….
Euro zone finance ministers left a meeting with Greek officials in Brussels voicing optimism over Greece's latest proposals. These proposals included economic reforms that showed they are prepared to make concessions to break a deadlock and unlock €7.2 billion in funds.
Let's not get carried away though. For now, this is just more positive rhetoric and smiles for the camera. A deal has still not been agreed. Not only will creditors and the IMF need to sign off the deal but internal support is still needed within Greece – the SYRIZA party's Central Committee would need to rubber-stamp the deal and then agreement goes to parliament. In the (unlikely) event of domestic push-back, a referendum would unfold. And chances are that would vote in favour of a deal.
However, for now, something can definitely be taken from the Politicians seeming more positive and upbeat. If you believe Greece's finance minister, Giorgios Stathakis, the latest proposal moves things 'within days' of securing a deal, despite Greece remaining unwilling to compromise on pension reforms. The next 48hrs could deliver the long-awaited deal, which countries can sign off by the end of this week.

Global Comment
The USD was boosted by housing data when yesterday's new home sales report 5.5yr high in the second quarter of 2015. This exceeded forecasts and beat last month's figure, even when it was revised higher, suggesting that home buyers were cracking on ahead of any interest rates rise.
Today, from the US, we have Durable Goods numbers for May. FOMC member Jerome Powell is also due to talk about current conditions, which will be monitored for relevance to the potential interest rate hike.
On the calendar today, we'll see both French and German Flash Manufacturing PMI and Italian industrial sales numbers. But it's fairly unlikely to have a significant reaction with Greece overshadowing the EU.

Morning mid-market rates – The majors
85% savings. Job Done. So, what is the secret sauce of the CurrencyTransfer.com marketplace?
CNBC described us as 'disrupting global money transfer'. Finally, you kiss goodbye to hidden fees.
How are we innovating?
Well, we are not an expensive bank costing you up to £1,500 on every £50,000 trade. Neither do you ever need to ring around multiple brokers and speak to sales guys. Pretty inaccurate way of shopping around. We help you maximise the value of each transfer. Quite simply, you are in control. Foreign exchange companies compete in a LIVE marketplace to win your business.
You win!
Got a question? We'd be delighted to help!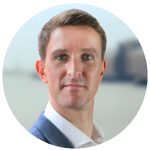 Paul Plewman
Director of Sales & Operations
t: +44 (0) 20 7096 1036
e: paul@currencytransfer.com