Daily Market Brief – 27th Apr 2015
Hello. Here is your market brief
Quote of the Day: "Don't let mental blocks control you. Set yourself free. Confront your fear and turn the mental blocks into building blocks."
April 27th: Currency Markets Highlights
GBP hit five week highs against USD
Sterling weathering stormy uncertainty of election roller-coaster
Greece told to get its act together and stop wasting time
AUD/USD almost unchanged, stays near one month highs
Sterling Comment
Sterling rallied to a five week high against the broadly weaker dollar on Friday. A less than impressive U.S. economic report highlighted concerns that the recovery jets are somewhat cooling, dampening expectations for an early interest rate rise. GBP/USD touched 1.5190 in the late trade, the highest since March 6. The week saw overall gains posted of around 1.5% and GBP/USD is currently trading in the region of 1.5175.
Sterling is nicely, and perhaps surprisingly, weathering the stormy uncertainty of the upcoming U.K. general election on May 7. All signs are pointing to hung parliament and genuine possibility of unstable coalition government. At the close of last week, the GBPEUR advanced by around 0.40% and GBP/EUR we open this week currently trading in the region of 1.3960.
So, what should you look out for this week that could affect GBP exchange rates? On Tuesday, we see the UK publish preliminary data on first quarter economic growth. On Wednesday, the U.K. is to release a private sector report on retail sales. Capping off the week to come, Friday sees data on manufacturing activity.
With increased volatility in the markets, feel free to reach out to your Personal Currency Concierge today to discuss any requirements you have pending, or log into our dealing platform for LIVE, bookable exchange rate quotes.
Greece Update
Last Friday, we saw Greek Finance Minister Mr Varoufakis take a proverbial bashing from Euro finance ministers, who criticised him for wasting valuable time and gambling with the future of his country by elongating the bailout negotiations.
In a tense press conference, Eurogroup chairman Jeoren Dijsselbloem was forthright in asserting; 'It was a very critical discussion and showed a great sense of urgency around the room.'
Global Overview
In this morning's session, EUR/USD is trading around 1.0870, slightly below Friday's two-week highs of 1.0899. USD broadly weakened after durable goods data fell 0.5% in last month, after a downwardly revised 2.2% drop lower in February.
Over the coming days, investors will be keeping a close eye on Wednesday's Fed statement for hints on the possible timing of a rate increase. Eyes will also be peeled on Wednesday's preliminary reading on U.S. first quarter growth, together with figures released on inflation, consumer confidence and manufacturing.
The Aussie Dollar was practically unchanged against its U.S. counterpart earlier today, trading close to one-month highs. Recent U.S. data is cooling optimsm over the strength of the recovery, putting pressure on the US Dollar. AUD/USD hit 0.7837 during late Asian trade, the pair is now trading in the region of 0.7815.

Morning mid-market rates – The majors


GBP > USD


–
1.5153


GBP > EUR


–
1.3958


EUR > USD


–
1.0856


EUR > GBP


–
0.7164
85% savings. Job Done. So, what is the secret sauce of the CurrencyTransfer.com marketplace?

CNBC described us as 'disrupting global money transfer'. Finally, you kiss goodbye to hidden fees.
How are we innovating?
Well, we are not an expensive bank costing you up to £1,500 on every £50,000 trade. Neither do you ever need to ring around multiple brokers and speak to sales guys. Pretty inaccurate way of shopping around. We help you maximise the value of each transfer. Quite simply, you are in control. Foreign exchange companies compete in a LIVE marketplace to win your business.
You win!
Got a question? We'd be delighted to help!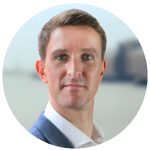 Paul Plewman
Director of Sales & Operations
t: +44 (0) 20 7096 1036
e: paul@currencytransfer.com