Daily Market Brief – 28th Apr 2015
Hello. Here is your market brief
Quote of the day: "Don't be intimidated by what you don't know. That can be your greatest strength that you do things differently from everyone else."
April 28th: Currency Markets Highlights
Sterling extends weekly upside against US Dollar
FTSE100 hits new peak as Greece restructures negotiating team
Euro close to three week high against USD
Canadian Dollar extends gains as Oil Prices rise
Sterling Comment
Sterling is continuing it's momentum against the US Dollar, now entering into 1.5250 territory. The last time we saw these levels was early March. This has been driven by softer tones to Dollar rhetoric and the market ignoring the potential UK hung parliament.
GBP/EUR was trading within a narrow range yesterday, and is currently trading in the region of 1.4005. The general view on Sterling is fairly supportive, but most analysts maintain sustained GBP/EUR gains will be tricky as we approach the General Election. On the calendar today, we have the first revision of UK GDP data. The ECB is also to announce it's latest asset purchase, which we have seen can carry a significant impact to Euro exchange rates. Stay tuned for that one.
With increased volatility in the markets, feel free to reach out to your Personal Currency Concierge today to discuss any requirements you have pending, or log into our dealing platform for LIVE, bookable exchange rate quotes.
Greece Update
Yesterday saw markets rally following the Greek decision to shake up their negotiating team. The FTSE 100 closed at an all-time high of 7,123 points. Finance Minister Yanis Varoufakis seems to have been sent to the side-lines, to make way for a new team, headed by Oxford-educated Eudlid Tsakalotos, who is rumoured to be quieter, more charming and much more diplomatic in approach. European shares and bonds rose higher with investors looking for positives.
However, Joshua Mahony, analyst at IG, believes the excitement may be short lived, "The new negotiating team will look different, but should they employ any particularly different tactic, they would be ignoring the very reason they are currently in office, namely their anti-austerity platform. For this reason, I expect any temporary jubilance in the markets to be just that." But we may well see Greece secure a deal, even if it means making some concessions, otherwise a referendum or snap elections might be required domestically to determine support for any change in approach.
Global Overview
Euro saw near three week highs against the Greenback earlier today, in large part due to renewed hope on Greek debt negotiations. EUR/USD was trading at 1.0883, close from Monday's three week highs of 1.0926.
The Aussie Dollar rose to one month highs against USD in the Asian trading session earlier today, following downbeat US economic data and comments by Governer Glenn Stevens in Australia. AUD/USD was trading at 0.7882 during the late Asian session, the highest since the last week of March. The currency pair subsequently consolidated at 0.7875.
The Canadian Dollar extended gains on it's major rivals as oil prices advanced on ongoing conflict in Yemen, complemented also by reduction in US rig counts. The currency outperformed all of the other 16 major currencies yesterday. CAD fluctuates with change in oil price as crude oil is one of the major export commodities for the country. GBP/CAD is currently trading in the region of 1.8439, with CAD/USD in the 0.8266 neighbourhood.

Morning mid-market rates – The majors


GBP > USD


–
1.5153


GBP > EUR


–
1.3958


EUR > USD


–
1.0856


EUR > GBP


–
0.7164
85% savings. Job Done. So, what is the secret sauce of the CurrencyTransfer.com marketplace?

CNBC described us as 'disrupting global money transfer'. Finally, you kiss goodbye to hidden fees.
How are we innovating?
Well, we are not an expensive bank costing you up to £1,500 on every £50,000 trade. Neither do you ever need to ring around multiple brokers and speak to sales guys. Pretty inaccurate way of shopping around. We help you maximise the value of each transfer. Quite simply, you are in control. Foreign exchange companies compete in a LIVE marketplace to win your business.
You win!
Got a question? We'd be delighted to help!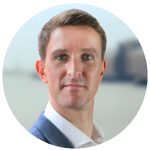 Paul Plewman
Director of Sales & Operations
t: +44 (0) 20 7096 1036
e: paul@currencytransfer.com