Daily Market Brief – 29th Apr 2015
Hello. Here is your market brief
Quote of the day: "It's better to look ahead and prepare, than to look back and regret."
April 29th: Currency Markets Highlights
UK GDP missed forecasts
UK House prices accelerate
US Consumer Confidence fell short
Wait and see at the Fed meeting
Sterling Comment
Sterling dropped on the open yesterday, following the GDP figures that missed forecasts – both month on month (0.3% Vs. 0.5%) and year of year (2.4% Vs. 2.6%) – but this was a knee-jerk reaction which is often seen when trading close to recent highs. The sell-off was short-lived and we had recovered most of the lost ground by lunchtime. Remaining range-bound, we see GBP/EUR testing the 1.40 levels this morning.
It was a similar story against the USD, but with a stronger recovery. Cable lost nearly 0.5%, pulling back to 1.5180 on the poor UK data, but the bounce-back had more momentum against USD – helped on by softer US Consumer Confidence data – nearly touching 1.5340 by the close. This sentiment has continued overnight, helped by UK Nationwide House Prices which were up MoM (1% Vs. 0.2%) and YoY (5.2% Vs 4.1%) and GBP/USD is trading around 1.5380 on the open.
With increased volatility in the markets, feel free to reach out to your Personal Currency Concierge today to discuss any requirements you have pending, or log into our dealing platform for LIVE, bookable exchange rate quotes.
Greece Update
Greek Prime Minister Alexis Tsipras is talking up the negotiations, claiming that a deal could be struck as early as May 9th. Rather conveniently, this would be just in time for the €750m IMF debt repayment due the May 12th.
There is still plenty of uncertainty surrounding the negotiations and casting a shadow over the Eurozone. Mr Tsipras warned that any deal could be put to a referendum for the Greek people to decide. All part of the ongoing posturing and bargaining, we're sure – the threat of the Greek voter having the casting vote over the bailout is sure to jangle a few nerves around the negotiating table.

Euro Comment
Despite the challenges from Greece, the euro continues to rebound against the dollar. We have seen EUR posting gains in 8 of the last 11 days and analysts suggest this rally has more legs left in it. The market has taken the view that the Fed will be unlikely to make any hawkish hints in the statement, due to the softer data releases from the US. This may see EUR drive higher from the current levels around 1.10

US Dollar Comment
Today, the market will be focused on what the Fed will do when they meet this evening, looking out for any change in the forward guidance language. It won't be a surprise if the statement supports expectation of an interest rate hike in September, but we may see the Fed lean towards 'wait and see' in light of the recent US data, like yesterday's US consumer confidence fell short (95.2 Vs. 102.5) of expectation.
Currently, market expectation is that the Fed could delay the rate hike to Q4 2015 or Q1 2016 and recent market movements suggest there isn't much confidence that the Federal Reserve will make any positive move towards a rate hike. Despite a few lesser data releases on the calendar today, we may see a quiet day ahead of the Fed meeting.

Morning mid-market rates – The majors


GBP > USD


–
1.5366


GBP > EUR


–
1.3964


EUR > USD


–
1.1000


EUR > GBP


–
0.7160
85% savings. Job Done. So, what is the secret sauce of the CurrencyTransfer.com marketplace?

CNBC described us as 'disrupting global money transfer'. Finally, you kiss goodbye to hidden fees.
How are we innovating?
Well, we are not an expensive bank costing you up to £1,500 on every £50,000 trade. Neither do you ever need to ring around multiple brokers and speak to sales guys. Pretty inaccurate way of shopping around. We help you maximise the value of each transfer. Quite simply, you are in control. Foreign exchange companies compete in a LIVE marketplace to win your business.
You win!
Got a question? We'd be delighted to help!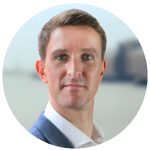 Paul Plewman
Director of Sales & Operations
t: +44 (0) 20 7096 1036
e: paul@currencytransfer.com