6 October 2022: Truss tries to rally MPs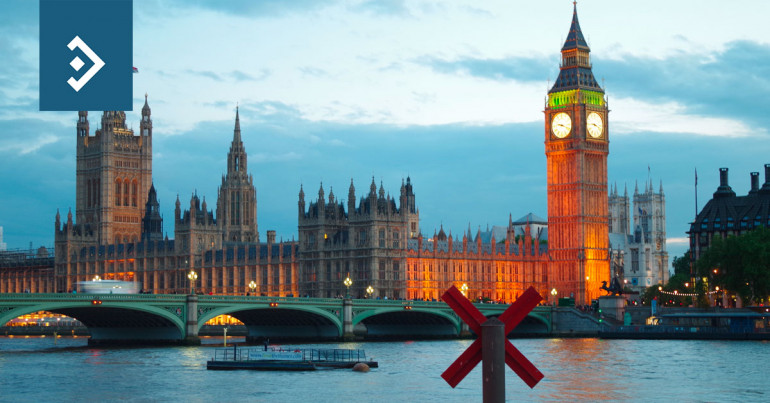 Truss tries to rally MPs
Morning mid-market rates – The majors
6th October: Highlights
Infighting could see Truss unseated
Private sector created 208k new jobs in September
Lagarde says that she is unsure if inflation is at a peak
GBP – Whenever there is change, there is disruption
Her speech yesterday at the Conservative Party Conference was supposed to be a victory parade which confirmed the beginning of a new era for the Party and consolidated its position as a safe pair of hands to deal with the economy.
Instead, the Prime Minister Liz Truss was faced with chaos and calamity as she fought to keep her premiership alive.
While there has been no official decision made about how benefits will rise by next Spring, it is understood that Truss strongly favours the lower increase linked to average wages.
If that were to become policy, it is believed that it will be the greatest reduction in real terms to benefits ever.
With the Party close to rebellion and at least two Cabinet Ministers openly breaking ranks, Truss needs to reassert her authority before the situation deteriorates to such an extent that she is left with just two alternatives; comply or resign.
Her inexperience and that of her Cabinet is beginning to allow her to be pushed in several directions at once and while she talks a good game, the reality is that she doesn't appear to be confident that her policies can carry the day in the manner that Boris Johnson could.
Support for the Conservative Party has collapsed since the leadership election, and this is allowing the Opposition to steal a march on the Government, despite not having a coherent set of policies itself to deal with the cost-of-living crisis and almost certain decline in growth that will lead to a recession next year.
The Prime Minister and Chancellor of the Exchequer are causing serious disruption in the financial market by challenging economic orthodoxy so soon after starting their jobs.
If Truss is forced into another U-turn in which she is forced to enact policies that she doesn't agree with, she has already publicly stated that she is in favour of abolishing the higher rate of income tax, it will badly affect her credibility, and it will become clear that she is can be manoeuvred and manipulated by those backbenchers who reside outside the Cabinet.
This will set a dangerous precedent and make it almost impossible to win the next General Election which is less than two years away.
The pound gave back all the advances it made the previous day, and it is likely that volatility will remain high.
It fell back to a low of 1.1227 and closed at 1.1325
Recommend our services and earn up to £75 per successful referral
USD – Size of latest hike in the balance
While the U.S. economy doesn't appear to be suffering the same degree of chaos as other G7 nations, the uncertainty that is being generated regarding whether the country is about to fall into recession and if it does, how serious the slowdown will be, is concerning international financial markets.
While the U.S. projects itself on its trading partners more than they can affect any policy changes, inward investment is still a valuable resource.
Every piece of data regarding output, inflation and economic activity is distilled down to its lowest common denominator, which is how it will affect the FOMC and its attitude towards interest rates.
Fed. Chairman Jerome Powell has said many times that the number one priority for the Central Bank must be to bring inflation back under control.
This goal has been tougher to achieve than it has for earlier Chairmen, as the country has never suffered a Pandemic to rival Coronavirus and seen the level of support that was injected into the system.
The fact that the support was provided while the economy had been enjoying low inflation and historically low interest rates meant that Powell's belief that inflation was transitory, delaying any action on monetary policy for six months, created a rise in inflation the pace of which was unprecedented.
Now, slamming the economic brakes on hard has slowed the economy to such an extent that it is in danger of driving the economy into a recession.
So far, three hikes of seventy-five basis points on the bounce have not had the desired effect on rising prices, but that may be simply because rates were so low that they remained accommodative until the most recent hike.
Now they have reached restrictive territory, they should be more effective than they have been so far. That may mean that the size of the hike at the next meeting, which will be held at the start of next month, could be reduced.
The distillation of the September employment report which is due for release tomorrow will come down to whether job growth is slowing sufficiently for the Fed to take its foot off the brake, just a little.
The data released so far this week has been far from conclusive. Data for job openings fell by over a million, while new private sector jobs rose from 185k in August to 208k in September. The next cab off the block is today's weekly jobless claims. They have been falling over the past few weeks but have reached an inflection point now, below 200k.
If they continue to fall it will be a sign that the employment market remains hot and will point to both a solid number tomorrow and a larger hike from the FOMC.
The dollar index continued to be driven by monetary policy expectations. Yesterday, it rose to 111.47, but fell back to close at 111.19
EUR – Spain and Belgium voice misgivings about support package
Cracks continue to appear in the veneer of solidarity that the European Union prides itself on.
Ursula von der Leyen is not dissimilar in character to Liz Truss in that she is unable to carry through unpopular policies through sheer weight of personality, as was seen with the shambles she presided over when the Coronavirus vaccine was distributed. In fact, she was forced into an embarrassing climb down.
The one benefit that von der Leyen has, which Truss doesn't, is friends in high places.
Energy policy was never considered to be a hot potato while supplies were plentiful, but as the crisis, but as Russia has turned the screw, the target of its angst, and the nation suffering the most is Germany.
For this reason, Germany has seen fit to take matters into its own hands as regards support for its population. The European Union's largest economy has agreed to provide Eur 200 billion in a support package for its people. This has angered Spain and Belgium who have called for a joint package of support.
This has drawn the attention of von der Leyen who now faces the challenging task of persuading her countrymen to join in a joint support programme.
Germany has acted unilaterally, fed up with waiting for Brussels to act over the burgeoning energy crisis worsened by the supply from its pipeline from Russia being disturbed through maintenance issues of outright sabotage.
This has seen the price rise to such an extent that Germany introduced a protective umbrella like the UK to protect its citizens from excessive price increases.
Belgium's Prime Minister Alexander De Croo has warned against excessive imbalances in fiscal spending. This appears only allowable when heavily indebted nations break rules on debt to GDP ratios and budget deficits.
It is dangerous for Brussels to expect Germany to put the entire EU ahead of its own people, when they have seen inflation growing due, in part, to the financial indiscipline of other nations.
The euro fell back from its test of parity yesterday. It fell to a low of 0.9843 and closed at 0.9875. There is a little resistance at 0.9920 which will need to be effectively breached if another test of parity is to be seen. However, the market will be concentrating for now on tomorrow's data from the U.S.
Have a great day!
Alan Hill
Alan has been involved in the FX market for more than 25 years and brings a wealth of experience to his content. His knowledge has been gained while trading through some of the most volatile periods of recent history. His commentary relies on an understanding of past events and how they will affect future market performance.