MiniMultinational
Episode Two: Barak Rabinowitz, Managing Partner at Venture Capital Firm, F2 Capital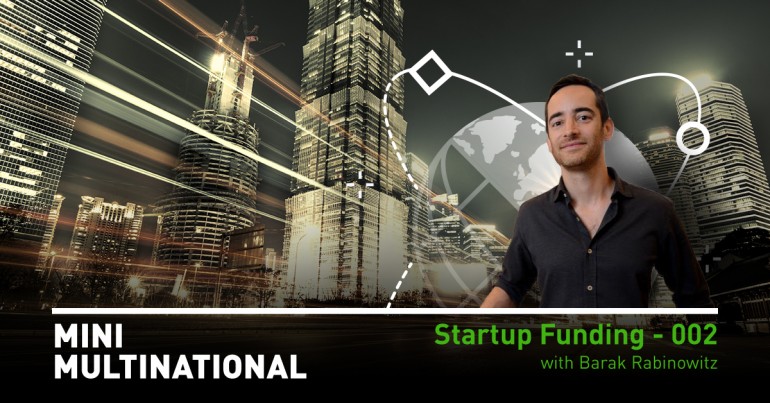 Part of the MiniMultinational Podcast Series
Mini-Multinational is a series of podcasts created by Daniel Abrahams, Co-Founder and CEO of CurrencyTransfer.com, a global marketplace for businesses and individuals with a need to make payments overseas.
Daniel interviews leaders, changers, shapers and influencers who are committed to the disruption of the accepted financial system and to contribute to the building of products that are more efficient, customer friendly and cost effective.
Daniels's first guest is a friend, mentor and investor in CurrencyTransfer.com, Barak Rabinowitz. Barak is a managing partner at F2 Capital, a Venture Capital firm.
Barak was born in Ohio and gained his first entrepreneurial experience trading baseball cards with his friends. He followed what he calls the traditional "rat race" path into banking, having studied at Georgetown. When stationed in Tel Aviv with Morgan Stanley, he witnessed a terrorist incident which changed his mind set and led him to spend two years in the Israeli Defence Force.
On leaving the army, he had already "cut his investment teeth", making a small investment in sports betting firm Smarkets.
Barak has now become an Angel Investor in more than twelve start-ups in Israel and explains how his methods have matured but have essentially remained the same.
It remains in the first instance about the team but quickly develops into what the market opportunity is.
In what proves to be an insightful interview, Daniel and Barak explore the pitfalls of taking a business global, the mindset of an Angel Investor and when and how a start-up should look to take outside money.