Best Cities to Retire (And How to Take Your Pension With You)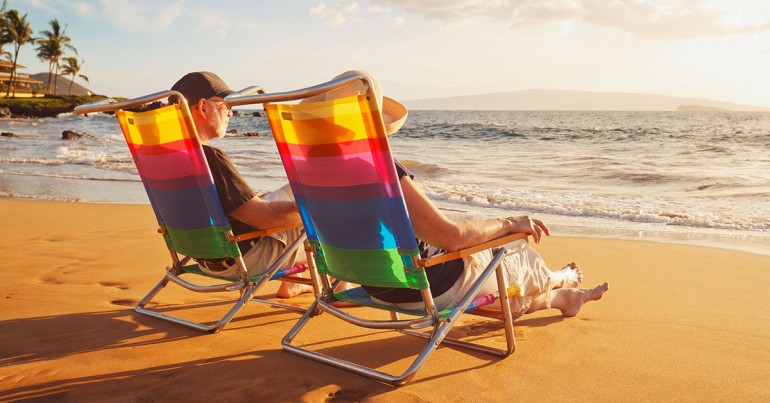 The magic of globalization and technology has opened a world, literally, of exciting new options for retirees. A person who is pondering where to retire isn't limited to a locale, or even a national setting any longer. Retirees are instead choosing from a variety of lively, inclusive, and modern places across the globe. It's easier than ever to keep in touch with friends and relatives from abroad, and for them to visit as well, so many retired couples are choosing to pursue their passions in countries like Spain or Thailand. There are many who are also retiring for the creature comforts, moving to areas like the south of France or Miami Beach.There are many aspects to consider when building a new home abroad, including climate, cost of living, and financial hurdles, and the list below includes a few of the best cities to retire in that consider them all.

A large factor in one's choice of destination is how to get their nest egg safely across the border. Obviously, it's important to operate within the law, but equally vital to avoid large fees during the transfer. Thankfully, both are easy to accomplish in any of the amazing cities below as well.

Madrid, Spain
Spain boasts several cities where retirees can live an enriching, luxurious life, but Madrid squeaks by Barcelona and Málaga to take the top spot. One of the richest art scenes in all of Europe, Madrid is home to legendary museums like El Prado and the Reina Sofía National Art Centre, among over 60 others. It's also the capital of Spain and a relatively metropolitan area, though with its own Spanish style, and is suitable to deliver all the amenities found in the UK or US. Madrid is also itself a public work of art, with widespread public parks and garden spaces and a colorful, friendly nightlife.

Lisbon, Portugal
Like Madrid, Lisbon has a very mild, pleasant climate and will be a great place to live for those who enjoy charming architecture. The cobbled streets and traditional pastel style pervade throughout the entire city, all the way from the Tagus River to the Atlantic. It's also one of the best places to retire for English speakers, with a largely fluent population and vibrant ex-pat community. Lisbon has as much history as it does beaches—many of them visible from the ancient São Jorge Castle atop the city's largest hill.

Chiang Mai, Thailand
No matter where you go in Thailand, you're guaranteed an adventure, but Chiang Mai is a great option for English speakers specifically. It also happens to be one of the most beautiful places on Earth, situated in north Thailand's mountainous green terrain. Despite its exotic locale, Chiang Mai has more than 40,000 permanent residents, many of them there for the vast array of nature-related activities nearby. Living accommodations, food, and entertainment are inexpensive and plentiful, making it one of the most uniquely beneficial places to retire anywhere.
It used to be a much larger leap to retire abroad. Now, it just feels like the next step. The best places to retire in the world are accessible to retirees from anywhere, and services like currencytransfer.com make it simple to get established quickly and inexpensively. For a couple sending money from the UK to Spain, for example, they save significantly on the fees that banks would've charged for handling similar activities. Buying a house overseas for retirement can be simple when using currencytransfer.com's services like property money transfers. Emigrants to France, Hong Kong, Singapore, or Germany face the same obstacles, but just as FaceTime, WhatsApp, Skype, Facebook Messenger, or any other of a number or services makes it possible to zap yourself into the living room of your relatives, fintech services like ours teleport your money across borders effortlessly.