Moving to Saudi Arabia? Here's how to get an Iqama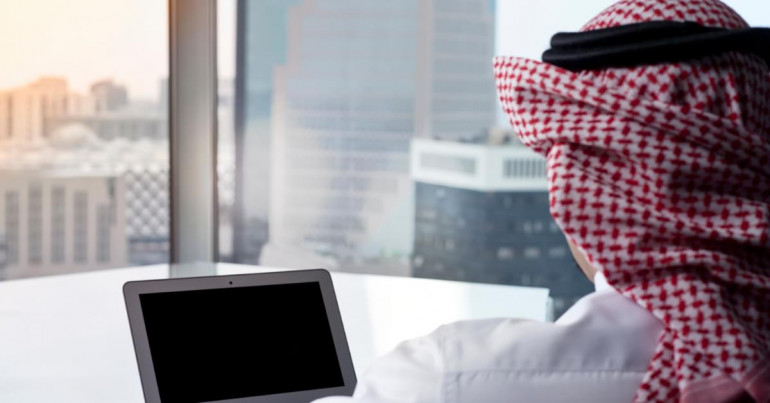 Currently, in Saudi Arabia, there are around 30,000 UK expatriates, and according to Saudi Arabia's census, there are over 13 million expatriates from all over the world.
Moving to Saudi Arabia can be a fantastic choice for expats, as Saudi Arabia is ideal for tax breaks and investment opportunities. However, the process for moving there is not at simple as in other countries, and you will need to obtain an Iqama in order to settle there.
An Iqama is a residence permit that is issued to foreign nationals who have entered Saudi Arabia on a work visa, and is needed to establish legal residency status in Saudi Arabia. It's also required if you want to gain further employment, access services, and travel inside and outside of the country.
In short, if you're relocating to Saudi Arabia, an Iqama is compulsory. An Iqama is required within 90 days of entering Saudi Arabia.

Benefits of moving to Saudi Arabia
Saudi Arabia is an attractive destination for expats, for many of the same reasons that other places near it are – low to no income tax and a booming economy full of investment opportunities, with Saudi Arabia being the biggest economy in the Middle East. But there are many other reasons for expats moving to Saudi Arabia, other than just a good economic opportunity.
High standard of living
As well as a rich job market, Saudi Arabia has a good standard of living, with modern infrastructure in the cities, healthcare facilities, good international schools with some highly rated institutions on their list, and plenty of entertainment options, such as shopping malls. A high-class lifestyle can be lived here, and with the lack of income tax, your earnings can do a lot more compared to other places.
A lot of employers also offer special employment packages to attract expats, including things like housing allowances and medical insurance, and in some cases, educational allowances for those with children.
Cultural & travel opportunities
Saudi Arabia has an incredibly rich history, and moving to Saudi Arabia can be an opportunity to explore historical sites in Jeddah, the ancient city of Al-'Ula, coastal areas along the Red Sea and many other unique and significant places. For Muslim expatriates, Mecca is also a crucial factor in the country's importance.
Saudi Arabia is also close to Africa and the Middle East, as well as other expat-heavy places like Dubai and Abu Dhabi, so there are great opportunities for travel, as well as fostering connections and business deals from all over the world.
What is an Iqama?
However, to move to Saudi Arabia, or live there for longer than 90 days, you will need an Iqama, which is essentially Saudi Arabia's version of a residence permit.
Once you have your Iqama, it will serve as your identity card, and proof of your right to be in the country, so you will need it to travel and work. It will contain information such as your name, date of birth and nationality, and will have a unique identification number. Like most identification, it will come as a small plastic card, which you will be required to carry with you.
How to get an Iqama
Getting an Iqama is a common process, but can be relatively complicated.
The first thing to note is that the Iqama is tied to your employer, who will act as your sponsor. Changing jobs will require the transfer of the sponsorship process. You will also need to renew your Iqama annually in order to keep it valid. Regulations will change too, so it's important to consult the correct sources before committing to your Iqama.
Here's a general guide on the steps you need to take to get an Iqama:
1. Employment
You will need to be employed in Saudi Arabia, and employed by a company that can sponsor you. A signed employment contract will be needed here, outlining your job responsibilities, salary, benefits, and any other details that might be necessary to know.
2. Medical Examination
You must undergo a medical examination as part of your Iqama application. This is to ensure that the Kingdom is protected from diseases such as TB, cholera, and HIV/AIDS. You will also be required to do an eyesight and hearing test. The status of your test can then be checked online.
3. Visa reference number
Your employer in Saudi Arabia will apply for a work visa – which is separate from the Iqama – on your behalf via the Saudi Ministry of Foreign Affairs, or any other authorised visa service centre. Once this application has been successful, you will receive a visa reference number, which is essential for your Iqama.
4. Entering the country
Your work visa will also give you a permit to travel to Saudi Arabia, as the rest of your Iqama will require your presence in Saudi Arabia.
After you arrive in the Kingdom, your employer will initiate the Iqama application process, and submit the required documents.
5. Biometric data
You will be required to visit a Jawazat office (an office for the General Directorate of Passports) which will include collecting fingerprints and a photograph. This will be via an appointment, which is essential to attend, as you will not be given an Iqama without it.
6. Receiving your Iqama
Once all the information and documents above have been submitted correctly, and your application has been processed and approved, you will receive your Iqama.
Typically, the Iqama will require renewal each year, and due to the long process, it's crucial that your employer initiates the renewal process in due time. You should note that your Iqama application may vary depending on your specific circumstances, so it's important to have good communication between you and your employer.

Converting Saudi Riyals
If you're currently in the process of moving to Saudi Arabia, then you might want to start looking at the best way to convert Saudi Arabian Riyals (SAR). Every day, we help thousands of expats book live transfers via our global payment network. Whether you need to move large lump sums abroad or repatriate funds, we're here to help.
Sign up today to open an account, and you'll get an allocated relationship manager to assist you with your international money transfers.
Caleb Hinton
Caleb is a writer specialising in financial copy. He has a background in copywriting, banking, digital wallets, and SEO – and enjoys writing in his spare time too, as well as language learning, chess and investing.