Moving to Saudi Arabia from the UK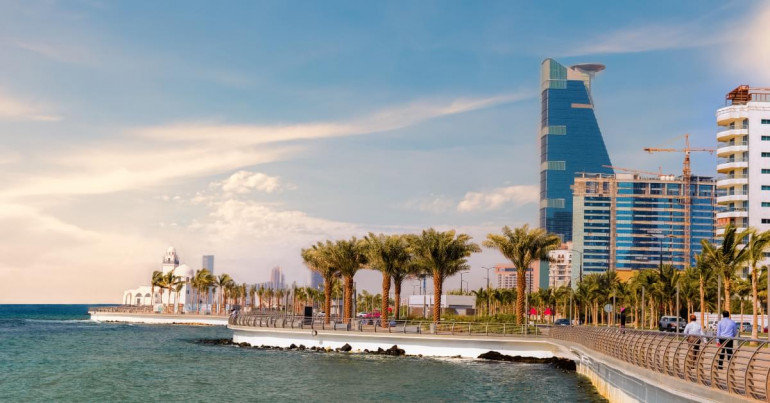 Deciding to move to another country due to work commitments can be a great opportunity to build global relationships and immerse yourself in a new culture. In recent years, Saudi Arabia has become a common destination for expats from the UK. This is partially due to tax breaks and investment opportunities within the country. Like many countries in the Middle East region including Qatar and the UAE, there is no personal income tax in Saudi Arabia.
Whether it's for personal or business reasons, there are several steps which need to be taken to assist with the moving process. It's important to do your own research on the exact location that would suit you best, but also the documentation needed for your move. Additionally, finding the best way to transfer money between Saudi Arabia and the UK prior to relocating will be beneficial.
Popular locations for British expats in Saudi Arabia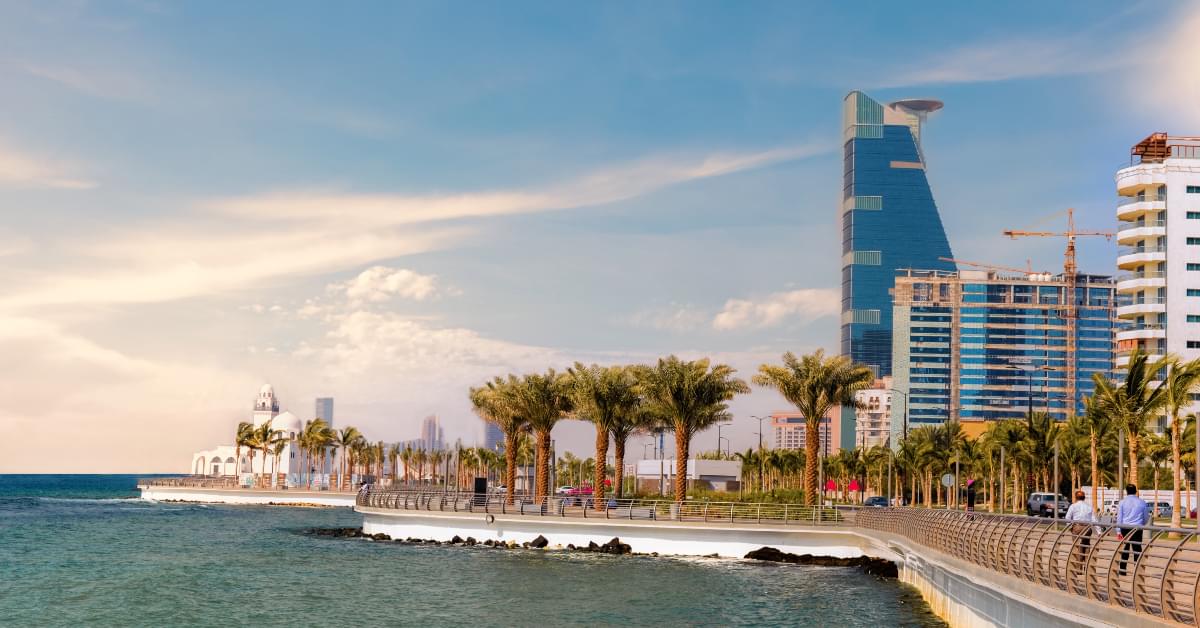 Jeddah
Jeddah is Saudi Arabia's biggest port and second-largest city, located near the coast of the Red Sea. In addition, it has a vibrant arts and culture imprint within the city with an annual festival. Additionally it's also a hub for science, healthcare, and engineering making Jeddah a top destination for expats.
The art, culture and entertainment festival features over 2000 events across the city in May and June. These include Jeddah Jungle, Jeddah Yacht Club, City Walk, Jeddah Pier, Fusion by Cirque Du Soleil, Jeddah Superdome as well as the heritage area also known as the Bride of the Red Sea.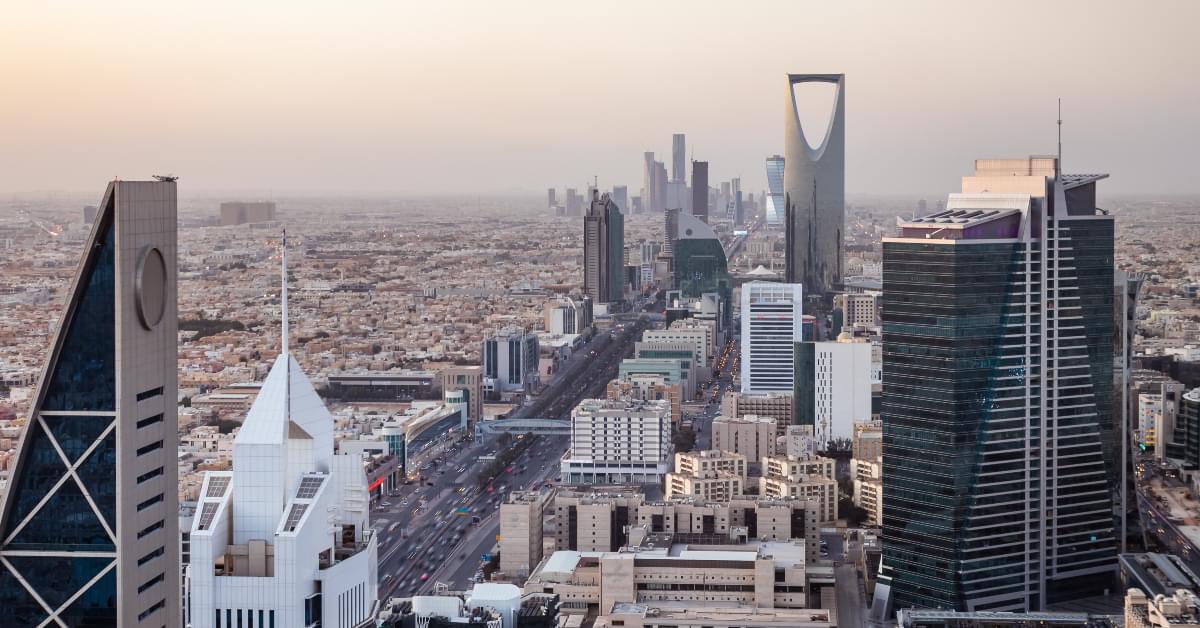 Riyadh
Riyadh is the Saudi capital and the most populated city in the country. The Saudi capital is also very conservative as well as congested. There are a range of activities to do within the city, as well as access to good healthcare. Nonetheless the cost of living including rent is among the highest in the country.
A must-visit location is the Saudi National Museum which has more than 3,700 antiquities on display and documents the grand history of Arabia over the past 100 years.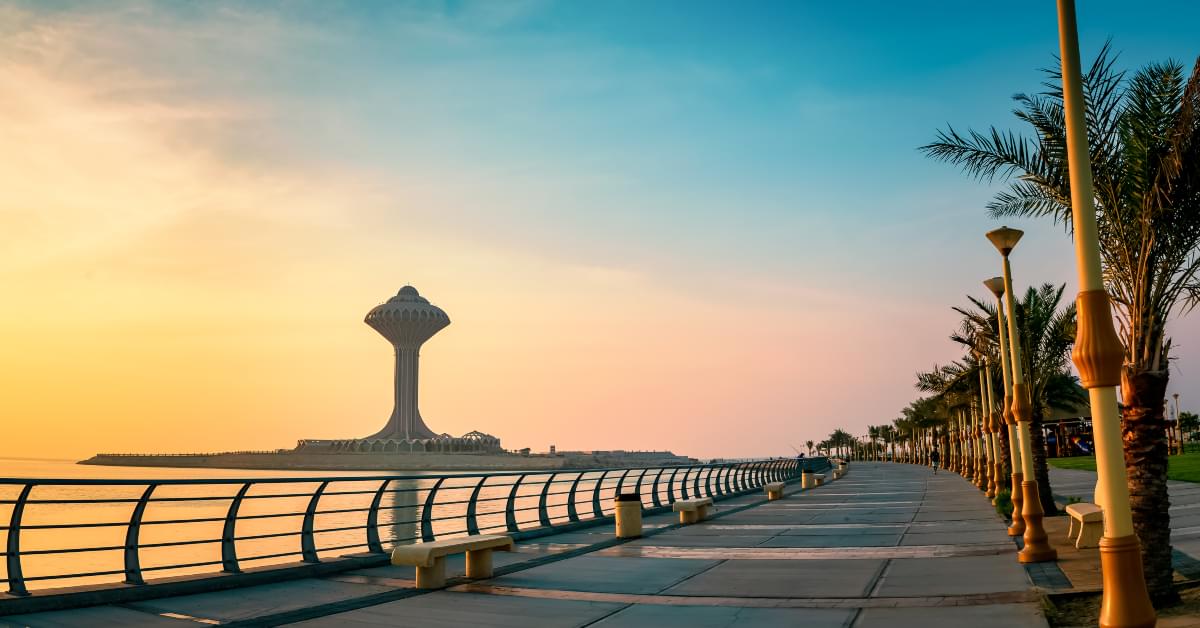 Dammam
Dammam lies in the eastern province of Saudi Arabia where most of the country's oil industry thrives. This city is less congested due to it being the least populated major city in Saudi Arabia. As a result, the city is less industrial and has less ongoing construction making it a cleaner and more family-friendly destination.
Dammam also has a growing reputation for providing entertainment, including sports, art, and live shows. Dammam had Saudi Arabia's first street-art exhibition during 2018 in the Al Khobar's Bayoonya district. Additionally, you can check out science and innovation at Scitech, or get your fill of nostalgia pop culture at the Taybeen museum.
Documents needed to relocate to Saudi Arabia
Work visa
In order to receive a work permit, there are several documents which will be required. Firstly, your employer or sponsor company has to apply for a Block visa in Saudi Arabia and submit this application to the Ministry of Labour and Social development.
Your employer needs to apply for this visa on your account. Once the visa has been approved, you can enter the country and commence working. Within the 90 days of your arrival, your employer or organisation must apply for a residence permit. Once this has been accepted the Ministry issues a permit to the company to sponsor a foreign worker.
Saudi Arabia has also introduced a new tourist visa, called an eVisa. Family visas are also allocated to people who have been invited to enter Saudi Arabia by a sponsor or family member resident in the country.
Residence permit
To work and live in Saudi Arabia you will need a residence permit (Iqama) alongside a work visa. The residence permit is the standard form of identification in Saudi Arabia. It is essential to have this in order to open a bank account and any similar activity.
The process of getting an Iqama will usually be your employer's obligation. It's recommended to carry your Iqama with you at all times. If you fail to present your card when requested, you could be fined by authorities. For a first offence being caught without your Iqama you can be charged SAR 1000. There are further penalties for second and third offences which could be up to SAR 3000, as well as potential to spend some time in jail.
The Iqama is limited to a duration of 1-2 years depending on the length of your work contract. After this period of time this will need to be renewed by your employer.

How to transfer money between Saudi Arabia and the UK
Using your local bank
For UK expats it is common to need to transfer money back to their home country. There are various money transfer options which can be used depending on your preference and individual needs.
Saudi Arabia banks fit within two main categories being investment banks and commercial banks. There are currently 30 banks in Saudi Arabia with there being 13 local banks and 17 international banks. All banks operating in the country are overseen by the Saudi Arabia Monetary Authority (SAMA).
Banks such as Saudi British Bank (SABB) and Al Rajhi Bank are two popular banks to transfer money to foreign banks. Although it's worth noting that transfer fees will usually be higher compared to using an foreign exchange company. The length of time payments take to be processed via banks is usually between 2-4 working days.
Using a foreign exchange company
Using a foreign exchange company is more cost and time efficient compared to a bank. It will make you save money by offering better rates and sometimes even remove any transfer fees. If you have a tight timetable, it could be best to lock in an exchange rate using a spot contract as this will speed up the end-to-end transfer process. In some cases, you can even benefit from a same-day transfer.
Not only can you save on transaction fees but the process also tends to provide greater transparency compared to your local bank.
You would also have access to useful tools such as free rate alerts and receiving a notification via email once your target exchange rate is hit. Alternatively, market orders could be an ideal currency risk management tool as your trade would be booked automatically once your desired rate is reached.
Why you should consider CurrencyTransfer
At CurrencyTransfer, we provide a dedicated relationship manager to ensure the highest level of service to our clients. With a great deal of experience within the FX industry, our team can help with any questions or queries you may have, ultimately making the transfer payment process simpler. And if you're not sure yet, why don't you try our demo to see how our platform works?