A complete guide to receiving money from overseas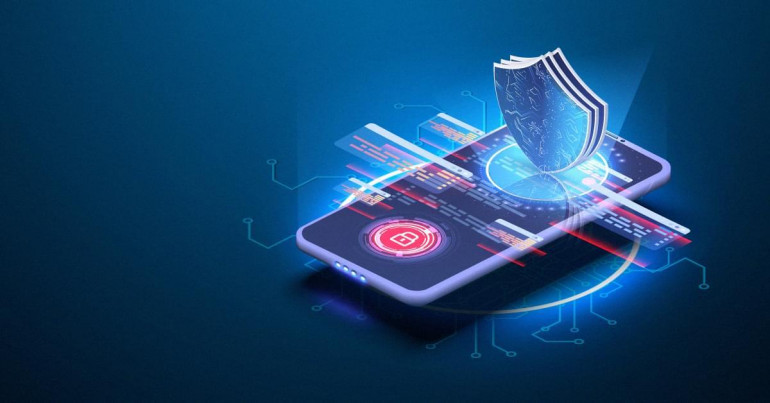 Sending and receiving money from overseas should be a relatively quick process. There are several ways to receive money from overseas. Which method you choose will depend on your preferences or accessibility. We'll cover the most popular options in this post.

The best ways to receive money from overseas
International money transfer services
An international money transfer is a secure and simple way to receive money from overseas, in any chosen currency.
You can receive money from overseas directly into your bank account by using an international money transfer service. All which would be needed is the recipient's bank and personal details. The sender would then be able to set up an online account with the international money transfer provider and exchange the money to the required currency.
An international money transfer can take between 1-5 days to be processed. It's also worth noting that international money transfer providers usually offer lower transaction fees and more competitive foreign exchange rates than banks.
Bank transfer
Alternatively, you can receive money from abroad through a transfer from one bank account to another. The sender will have to initiate the transfer from their bank account via online or mobile banking. Specific personal data would need to be provided from the recipient to process payment. These include your name, account number, residential address, your bank's name and a SWIFT Code.
These types of transfers can come with hefty fees. Consequently, although bank transfers are probably the most well known option, it isn't the most cost effective. When sending money overseas particularly in large sums, transaction fees should be considered.
Cash pick up
Another option for receiving money overseas is collecting it in-person at a cash pick-up location. Depending on the country there is a good probability you will have access to cash pickup places. These can range from places such as convenience stores, petrol stations and credit unions.
There isn't a requirement to set up an account with an international money transfer provider or bank to receive the funds. Instead, you'll need the transaction reference number and must show a valid form of identification to collect the cash payment.
Mobile wallets
Rather than using a bank account, some people choose to transfer and receive financial payments using a mobile wallet instead. Encompassing various solutions, mobile wallets are used as more of a payment method than a bank account, though they can also be used to receive money from abroad.
Generally, mobile wallets are used to spend and manage money and function as an alternative to cash or bank cards when making purchases.

What details are needed to receive an international money transfer?
You will need to provide the following information to make sure the payment clears without an issue:
Name of your bank
Name on your account
Account number
BIC/SWIFT CODE – the international banking code identifying your bank
For international transfers, the bank details required can vary due to location. It's recommended to double check that all bank details provided are correct to avoid a mistaken electronic payment or transaction taking place. When transferring money abroad, it's usually more cost efficient to use a foreign exchange company rather than your bank.
International money transfer contracts to consider
Spot contract
The most popular option is a spot transfer which is an agreement that enables you to buy and sell at the current client rate. Spot contracts can be seen as a 'buy now, pay now' arrangement and are convenient for both parties involved. The spot contract is advantageous if you need to make a quick payment now or over the next few days.
Forward contract
A major benefit of using a foreign exchange company is the ability to lock in today's rate in order to make payments up to 12 months in advance. Forward contracts are beneficial for individuals who are buying property or paying for a wedding abroad for example. You would usually only be required to pay a deposit of up to 10% when you book the deal. The outstanding amount can be settled on an agreed date in the future.
Market Order
Market orders could also be a perfect currency risk management tool, automatically booking your trade when your desired rate is reached. Alternatively, you can set up a free rate alert and receive a notification via email when your target exchange rate is hit.
Consequently, there are several options which are provided by to help you make a transfer which is convenient and tailored to your personal or business needs.
Choosing a secure money transfer service
There are various ways for the sender to transfer money securely and ensure the recipient receives it safely. For online money transfers, choosing a platform which features these parameters can help to keep your transfer secure. Every money transfer platform should outline various safety measures they have put in place to ensure a safe online environment. This includes measures such as SSL encryption and two-factor authentication (2FA).
When signing up for products and services with a money transfer platform, the provider must conduct document verification. Also, when sending and receiving money the parties involved must have their identities verified. Customer reviews on sites such as Trustpilot and social media platforms can also give users an idea of what to expect and the quality of service.
How can CurrencyTransfer help you?
As you can see, there are various ways to receive money from overseas. Depending on your location and the time sensitivity, it's important to choose a fast and cost effective way to receive money from overseas.
At CurrencyTransfer we offer an international money transfer service which caters to both personal and business requirements.