Interview with Mike Laven, CEO of The Currency Cloud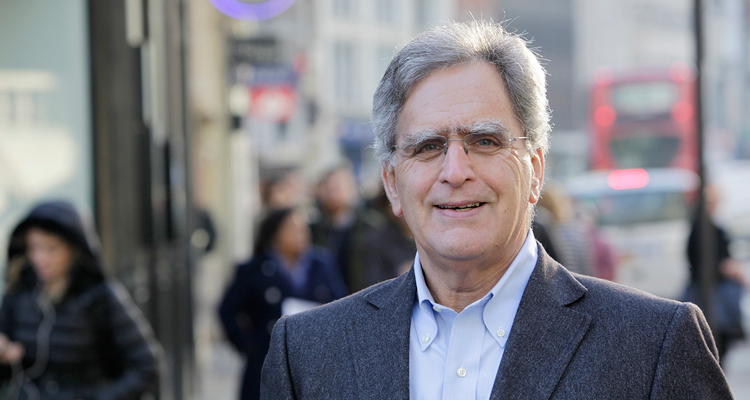 Today, we took some time out to speak with Mike Laven, CEO of The Currency Cloud. I met Mike a while back at Finovate and was thrilled when he accepted my offer of an interview on CurrencyTransfer.com. Here are some of the best bits.

What does The Currency Cloud do in one sentence?
Our mission is to power next-generation enterprises with a transparent, fast, easy-to-use and secure payments engine that will transform the way businesses move money around the world.

Who is your target customer?
Banks, Remittance companies, Wealth Management Companies, Prepaid Card Providers and Payment Service Providers.
Our Payment Engine is the ideal payment vehicle for small to mid-sized businesses that would not receive competitive rates from mainstream banks and require more flexible money transfer services. When our clients grow, so do we as the volume of payments and value of transactions increase.

What's the problem with overseas payments?
Global payments are expensive and complex. About 85 percent of international payment transfers currently go through banks; however, only the largest customers receive low fees on such transactions. The majority of cross-border payments are also inefficient and error-prone due to the use of manual processes.

At CurrencyTransfer we believe the concept 0% commission should be banned. Do you agree?
Yes. International payments need to be transparent and 0% is a very misleading concept.

You have an illustrious career in tech Mike. Tell us a little bit about your background?
Over the last fifteen years, I have held leadership roles at a number of a FinTech firms. I joined Currency Cloud in late 2011, growing the firm to processing over $6b of international payments per annum. As COO at Traiana, I played a pivotal role in ICAP's $274m purchase of a controlling interest. I was CEO at Infinity Financial Technology, Cohera and Coronet, and Chairman at FRS Global. And prior to becoming a FinTech guy, I actually worked with the United Nations in Asia.

How would you describe the culture at TCC?
Based on Bishopsgate, in the heart of the city, our team is energetic, fun loving and creative. This is a place where innovative thinking and the power of technology know no limits.

Biggest milestone hit by TCC?
1. $5Billion in Payments in just over two years
2. $10Million in series b funding
3. Signing CurrencyTransfer.com!

One piece of advice to an ambitious Fintech entrepreneur starting out?
Trust is king in FinTech as you build your company make sure that you don't do anything to undermine that trust.

TCC in 5 years time?
Empowering thousands of customers to provide transparent, trusted and fast international payments around the world. Operating in a world where moving money is easy for everyone.

How did you buy currency last time you travelled abroad?
I never do cash at airports because it's painful, so I always use ATMs when traveling.

Your thoughts on CurrencyTransfer and our little revolution?
I think it's great what you guys are doing, international business payments are happening every day, it's a $5trillion a day market and yet businesses are not always given the best rate from their bank. Currencytransfer is simple to use and it provides visibility on the actual cost of sending money.