Daily Market Brief 9 June 2017
Government's Election Debacle Hits Pound
Morning mid-market rates – The majors
June 9th: Highlights
Conservatives likely short of majority
Trump wounded but Presidency likely to survive
Draghi retains cautious stance on economy
Oh Theresa, why did you do it?

The decision to call a snap General Election in the U.K. has backfired spectacularly!
The pound has reacted in a relatively ordered fashion to news that the ruling Conservative Party is going to lose its overall majority following the General Election.
An exit poll released immediately polls closed predicted a hung Parliament where no single party has a majority and that is how it is likely to finish.
Upon release of the poll, Sterling fell by 2% to 1.2700 and 0.8770 but liquidity remained in place, a phenomenon not always guaranteed in such circumstances.
The fallout for the Government, the Prime Minister, Theresa May and the Brexit Process will create continued volatility for the pound.
As the day unfolds, there is likely to be continued turmoil as the result plunges the country into an extended period of political uncertainty. Theresa May the Prime Minister is now going to face a struggle to hold on to her job as she faces a backlash from within her own Party. Whether she can survive remains to be seen. If she leaves her job, she will have had the shortest tenure of any Prime Minister in almost 100 years.
Considering your next transfer? Log in to compare live quotes today.
Comey testimony wounds Trump but not fatally
James Comey, the former FBI Director, testified before the Senate Intelligence Committee yesterday. He fell short of the most damning evidence he could have given, preferring to "allow others" to judge if Trump hampered an investigation.
Comey said he felt he was fired in an attempt to undermine the investigation into Russian influence over the election.
Despite widespread interest Comey didn't provide a "smoking gun" and it is likely that Trump will not just survive but should be able to pass his stimulus package. The knock-on effect is that the FOMC is now probably going to hike rates when they meet next week.
The dollar index reacted more to other global events and remained in a relatively narrow range, rising to 97.35 before dropping back as a bout of profit taking set in.
The damage to President Trump is more superficial than had been feared. It is his credibility rather than his Presidency that has been most damaged. While it is to be hoped he has learned from his naivety, the reality is that it is likely to be "business as usual Trump style".
Draghi continues his cautious approach

Yesterday's ECB meeting provided pretty much what the market expected. Mario Draghi had provided more than enough advance guidance in recent speeches to ensure that expectation was dampened.
Two of the monetary policy steps taken by the ECB during the financial crisis; the Asset Purchase Scheme and low rates remain in place. However, acknowledging improved prospects, the negative bias over the economy has been replaced by a neutral bias.
Draghi commented that the Eurozone economy is rebounding from its lows but growth may be plateauing. Inflation remains benign and that will remain a concern for some time.
The reaction of the single currency was muted. Events elsewhere took centre stage. However, the market's reaction mirrored Draghi's view of the economy: neutral.
The euro continues to trade a little below the 1.3000 which is now providing significant resistance. From a technical perspective, a correction to shake out any weaker long positions may be necessary before that level is finally breached.
Conservatives to fall tantalizingly short

A final word on the U.K. election.
The latest estimate puts the Conservatives at 316 seats, nine short of an overall majority. This means with the support of the Democratic Unionist Party, the Conservatives equivalent party in Northern Ireland, who are expected to win ten seats, Theresa May will be able to form a Government pass a Queen's Speech debate and produce a budget. However, she will hold the slenderest of leads and a further election in 2017 cannot be ruled out.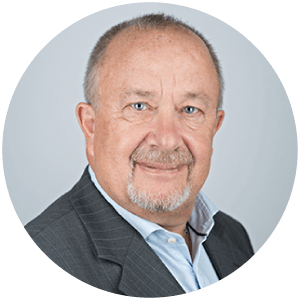 About Alan Hill
Alan has been involved in the FX market for more than 25 years and brings a wealth of experience to his content. His knowledge has been gained while trading through some of the most volatile periods of recent history. His commentary relies on an understanding of past events and how they will affect future market performance."