Six tips to maximise exporter profits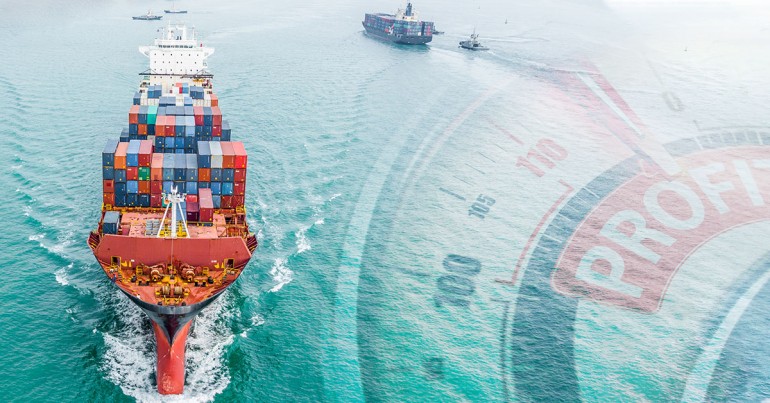 Any business that is successful in its home market is likely to look further afield to expand and maximize profits.When the Finance or Commercial Director puts this suggestion before your board there are bound to be several doubts that immediately spring to mind; cash flow, supply chain, regulation and currency risk are just a few.
But it needn't be daunting if any expansion is done in a staged manner with every part of it done in concert with the entire business.
There can be only one reason to expand a business and so every part of the project must be aligned to a single goal: how to maximise profit.
Below are six tips to help a new or existing exporter maximise profit.

1 – Currency Risk
Selling overseas inevitably means that you will start to deal in foreign currency, possibly for the first time.
The one golden rule is hedge.
That means making sure that the amount you receive in your home currency is the amount you expect to receive. You may be invoicing in your clients' home currency but by converting that asset as soon as you become aware of its existence you will ensure that you do not undertake an unseen risk and lose money. You can convert a currency you will receive in the future and invoice your customer at the same rate thus ensuring you are not out of pocket.
2 – Consider your company's aptitude for change and new challenges
Just because the owner and/or senior management of a business believes that an idea can work, in any small or medium sized operation there is a great deal of bottom up consultation that needs to be undertaken to ensure the practicality of any notion or idea. This will ensure that the whole fabric of the firm is not only capable of handling the challenge but is willing to make the necessary sacrifices to learn new practices necessary for success.

3 – Thoroughly research your target markets
Where will you sell? How will you sell? Who will you sell to?
A thorough study of the target market for the product, including competition, transport costs, whether the product can be sold direct or if an agent/wholesaler in the chosen market is necessary, should be undertaken. This will ensure that the product will "hit the ground running" and be profitable sooner rather than later.
Be careful to cost every part of the operation including loss leaders to make sure that every eventuality is covered.
There is generally a trade secretary at Embassies in most export destinations and they can give pointers and arrange contacts and appointments. They can often point a new business towards import and export business opportunities.
Sign up today to the beat the banks with the with CurrencyTransfer.Com's premier service!
4 – Fail to Plan means Plan to Fail
Making a plan that involves every aspect of the firm from production to sales, accounting to finance, transport supply chain and logistics will ensure that nothing is overlooked. Reference to local business organizations like Chambers of Commerce is a sensible and useful place to begin. They will have members who are in the import and export business and will have "done it before" and have useful advice.
The input of every part of the business to a comprehensive plan that is not only agreed to but committed to will make sure that the operation starts on a firm footing without any surprises. Anything that involves a "suck it up and see" attitude should be completely investigated in order that all risks involved are, wherever possible, mitigated.

5 – Constantly "challenge" your overseas markets
Is your selling method successful? Are you reaching your target market? Have you considered an advertising campaign? What budget would it need? Can your home market experience be replicated?
It is not a bad thing to accept that maybe you won't get it right first time. Useful lessons can be learned and what doesn't work in one marketplace can easily work in another. Building a stock of knowledge from experience will help the whole venture to be successful and profitable in the long term.
These questions will help you get to the core of your sales in any new market and provide useful feedback for any further markets you wish to explore and give you the basics of how to increase profit.
6 – Protect yourself
Does your product require a patent in the country you are exporting to? Could a competitor in that country copy and produce your product? Does your Unique Selling Proposition (USP) apply.
Is your product digital? Do your intellectual property rights need to be protected? To maximise profit, you will need to ensure that you are not "sharing" business and income with another supplier who may attempt to copy your idea and "share" in the profits.
CurrencyTransfer.Com specialise in currency risk management – speak to us today!
Selling overseas can be a path to greater business opportunities for a business that needs to grow outside its home market. These tips are to help you maximise your profitability but also to ensure that you minimize risk and unforeseen bumps in the road that can lead to loss of profit.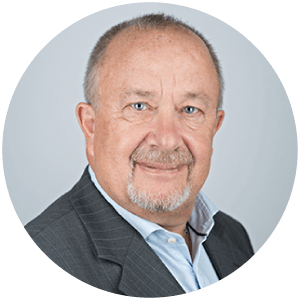 About Alan Hill
Alan has been involved in the FX market for more than 25 years and brings a wealth of experience to his content. His knowledge has been gained while trading through some of the most volatile periods of recent history. His commentary relies on an understanding of past events and how they will affect future market performance."