Daily Market Brief – 1 February 2016
Sterling softened across the board with a stronger Dollar
Quote of the day: "Don't count the days, make the days count" (Daniel Yergin – The Prize)
February 1st: Highlights
UK Manufacturing
US ISM Manufacturing
ECB President Draghi speaks
Last week, at month-end, Sterling softened across the board as a stronger Dollar, easing oil prices and risk aversion affected sentiment. Rumours of month end portfolio rebalancing by institutional investors added to the pressure weighing on Sterling as the wider market remains relatively bearish.
The papers on the weekend highlighted the BoE inflation report on Thursday and how this will be affected by low inflation and falling commodity prices. This may add clarity on the subject of when rates may rise, or whether we actually need a rate cut, which some economists suggested at the end of last year.
UK PMI manufacturing is on the calendar this morning, with a slight decline forecasts. This is likely to keep Sterling on the back foot as interest rate forecasts get pushed back further. UK PMI construction and services data will follow later in the week, but the main focus will be on the BoE policy decision on Thursday.
Considering your next transfer? Log in to compare live quotes today.
Eurozone core CPI was +1.0% (Vs. +0.9% forecast), which drove some EUR buying this morning. However, this CPI increase is not likely to be enough to stop the ECB changing their policy stance, when they next meet to discuss policy on March 10th. Later today, ECB President Draghi will speak in front of the European Parliament.
German and French PMI manufacturing data are not expected to offer much support for the Euro today. Forecasts are for little change in January activity but a risk of contraction in France will likely keep investors cautious.
On Friday, the USD strengthened over 1% against a basket of currencies as investors ignored weaker Q4 GDP data, as this is countered by stronger NFP job data over the past 2 months, which should pull through to higher GDP. US ISM manufacturing PMI is on the calendar this week, but the main focus for USD will be the Non Farm Payrolls on Friday and the market expects another good figure.
The South African Reserve Bank raised its repo rate from 6.25% to 6.75% and the Bank of Japan cut its deposit rate from 0.05% to -0.1%. So the rand strengthened and the yen weakened.
The BOJ Governor justified the interest rate cut on Friday was with the aim of heading off the risks from the lower oil price, remaining committed to do "whatever it takes" to meet its price target. The BOJ added that they are also prepared to cut interest rates further into negative territory if they judge it necessary and this kept pressure on the Yen.
Morning mid-market rates – The majors
85% savings. Job Done. So, what is the secret sauce of the CurrencyTransfer.com marketplace?

CNBC described us as 'disrupting global money transfer'. Finally, you kiss goodbye to hidden fees.
How are we innovating?
Well, we are not an expensive bank costing you up to £1,500 on every £50,000 trade. Neither do you ever need to ring around multiple brokers and speak to sales guys. Pretty inaccurate way of shopping around. We help you maximise the value of each transfer. Quite simply, you are in control. Foreign exchange companies compete in a LIVE marketplace to win your business.
You win!
Got a question? We'd be delighted to help!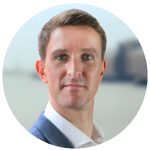 Paul Plewman
Director of Sales & Operations
t: +44 (0) 20 7096 1036
e: paul@currencytransfer.com