01 Feb 2019: Employment data pivotal for the Dollar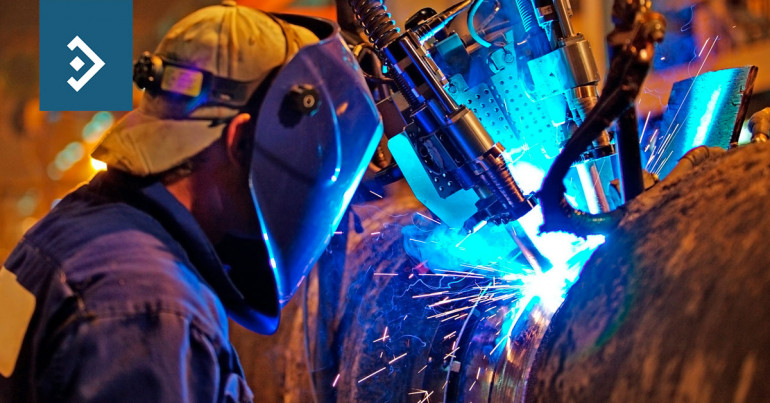 Employment data pivotal for the Dollar

Morning mid-market rates – The majors
February 1st: Highlights
Poor NFP will confirm the Fed's stance and send the greenback lower
Bundesbank President paints a grim picture of the German economy
Sterling in limbo as May tries to find a backstop deal
NFP to provide substance to Fed, concerns
Financial market traders are concerned that today's employment report, due to be released at 1.30pm UK time, will provide a more tangible demonstration of the concerns over the economy alluded to by Jerome Powell following this weeks FOMC meeting.
The December headline number of 312k is unlikely to be surpassed for some time and the market is looking at a payrolls figure of +165k today. If there is a significant revision lower for December and January's data disappoints the dollar will continue its recent correction which has slowed over the past couple of days.
In his statement following this week's Fed. meeting, Powell was more concerned about the economy than had been expected. It had been widely expected that the Fed. would pause in its rate hike cycle but despite the fact that he used language that signaled it was just a pause, the market is starting to consider that the next move in rates could be lower, albeit quite a long way down the road.
Global economic concerns remain with poor Chinese activity data pointing to a continued slowdown, so a weak employment report would add to a pretty dismal start to the year for the developed and developing economies.
The dollar index traded in a narrow range between 95.62 and 95.16 closing at 95.56.
Considering your next transfer? Log in to compare live quotes today.
Weidmann pessimistic about German and Eurozone economies
The President of the Bundesbank, the German Central Bank, painted a pessimistic picture of the German economy and by default the outlook for the Eurozone in a speech yesterday.
Jens Weidmann, who was expected to be a "shoo-in" as Mario Draghi's replacement at the ECB until recently, commented that the recovery from the latest downturn and the removal of accommodation will take longer than the market had predicted.
He also said that the ECB will undershoot its inflation target which contradicts Mario Draghi's expectation following the recent ECB meeting, where he said that he expected a pickup in both wages and inflation in the coming months.
Data released yesterday showed that the Eurozone economy grew by 0.2% in Q4 as predicted by analysts. This contributed to an annual growth rate of 1.6% for 2018. Weidmann predicted that the German economy will grow at "well below" its potential rate of 1.5% in 2019 and bad news is likely to keep coming for "for a while".
Weidmann expects the oil price to remain subdued which will be the primary driver of lower inflation although he agreed with the ECB that growth will rebound in 2020 and 2021, labeling the current activity a slowdown, not a downturn.
The euro fell to a low of 1.1435 versus the dollar yesterday, closing at 1.1445.
Sterling defies gravity as May looks for Backstop plan

Reality is beginning to set in for the British Government as no matter what Parliament decides concerning reopening of the discussions over the Withdrawal Agreement, Brussels remains adamant that it will not happen.
Prime Minister Theresa May appears to be expecting a "suspension of reality" where the EU suddenly accepts that the deal, which was agreed by her last November has to be changed despite several senior EU officials making it clear it is the only deal available. Either that, or she expects Brussels to "blink first" and accept that no deal is an outcome that will be uniformly bad for all concerned, and agrees to re-open talks
It seems that the more Parliament tries to ensure that no deal is removed from the agenda, the closer it becomes to a reality.
As things stand, the UK is leaving the EU at 11.00pm on March 29th and the default position legally is that if Parliament hasn't ratified an agreement, it will leave with no deal. What some call contingency planning and others call scaremongering continues while Mrs. May considers her next move, seemingly oblivious of how close we are getting to the point of no return.
A lot is being made of the next Parliamentary debate which will take place on February 13/14 where it is becoming more probable that there will be a motion for an extension to the deadline although it is far from certain that such a move will gain sufficient support to pass.
The pound remains unmoved for now with traders still willing to put faith the political process although that will change very quickly if the next, and probably final, debates point to a no deal outcome.
Sterling reached a high of 1.3161 versus the dollar yesterday although it closed just thirteen pips above its opening level at 1.3116.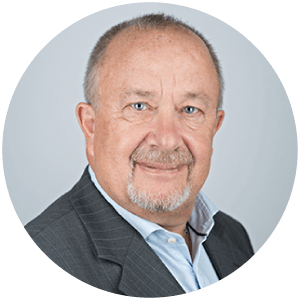 About Alan Hill
Alan has been involved in the FX market for more than 25 years and brings a wealth of experience to his content. His knowledge has been gained while trading through some of the most volatile periods of recent history. His commentary relies on an understanding of past events and how they will affect future market performance."