Daily Market Brief – 1st July 2015
It's #hot and Greece miss IMF payment
Quote of the day: "Ladies & Gentlemen of the class of '99. Wear Sunscreen" Baz Luhrmann
July 1st: Highlights
GBP/EUR hit 1.41 before puling back sharply
Greece defaults on IMF payment
Ambitious crowdfunding campaign launched
Osborne welcomes latest growth figures
It's hot!
Sterling Comment
A quick glance at any Facebook news feed confirms, if there was any doubt, that it is #hot! But while the sweaty central line was avoidable by travelling early, I'm more concerned about the Public Health England warning advising me to stay indoors between 11am and 3pm as this rather inconveniences my lunch plans.
The markets are also hotting up a little, with the rather unsurprising news confirming Greece did not pay its bill to the IMF. GBPEUR is drove up to 1.41 on the open, before retracing sharply on the PMI Manufacturing data (51.4 Vs. 52.5 forecast).
Is the UK really the fastest growing G7 economy? ONS figures showed the UK economy grew by 3% in 2014 (revised up from 2.8%) and Q1 grew by 0.4% (revised up from 0.3%). Naturally, Osborne welcomed news by claiming, ''It's another reminder that the economic plan we've pursued in Britain these last five years has increased our resilience – and we will take whatever further steps are needed to protect the UK from the new risks we see to our economic security.'' Well done George.
GBPUSD performing well over the course of yesterday, moving from lows in the morning of 1.5692 to highs of 1.5777. It's now trading back at 1.5678

Greece in the Somalia, Sudan and Zimbabwe club
It was a pivotal night for Greece and modern European history. Greece has become the first developed nation to default from an IMF payment. The 11th hour attempt to rescue a deal failed, with Angela Merkel ruling out any further negotiations until after Sunday's referendum. Eurogroup Finance ministers will get together today to talk through Greece's request for a third bailout. A new poll shows 'no' vote support at 57%, but the gap seems to be shrinking, especially considering the 'yes' demonstration was rain-affected.
Not even an ambitious crowdfunding campaign promising a postcard of PM Alex Tsiparis for a 3 Euro donation (Indiegogo) could save Greece from it's IMF payment. Whether the campaign was 'tongue in cheek' is debatable, and despite attracting over 35,000 investors, it has only managed to hit 600,000 EUR in funds raised. Whatever happened to 'every little helps'?

Global Comment
EURUSD opens this morning at 1.1130, following highs of 1.1244 yesterday of 1.1244. As more dismal news of the missed IMF payment emerged, the euro lost some of it's gains against the Greenback.
The Governor of Royal Bank of Australia Glenn Stevens said in a speech in London yesterday that it might be years before global monetary policy gets back to normal. Views on the Australian Dollar are unchanged, commenting that "further deprecriation is both likely and necessary."
Wishing you a fabulous July – don't forget sun cream!
Morning mid-market rates – The majors
85% savings. Job Done. So, what is the secret sauce of the CurrencyTransfer.com marketplace?

CNBC described us as 'disrupting global money transfer'. Finally, you kiss goodbye to hidden fees.
How are we innovating?
Well, we are not an expensive bank costing you up to £1,500 on every £50,000 trade. Neither do you ever need to ring around multiple brokers and speak to sales guys. Pretty inaccurate way of shopping around. We help you maximise the value of each transfer. Quite simply, you are in control. Foreign exchange companies compete in a LIVE marketplace to win your business.
You win!
Got a question? We'd be delighted to help!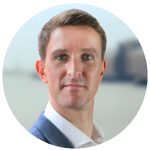 Paul Plewman
Director of Sales & Operations
t: +44 (0) 20 7096 1036
e: [email protected]