Daily Market Brief – 1 March 2016
Sterling drives higher
Quote of the day: "Don't give up, the beginning is always the hardest!"
March 1st: Highlights
RBA hold rates at 2%
UK Manufacturing PMI – 50.8
GBP drives up from 7-yr low
Eurozone Unemployment Rate – 10.3%
EUR softens with increase risk aversion
US ISM Manufacturing PMI later
Dollar holds firm
JPY supported by safe haven flows
Sterling opened close to a 7-yr low against a basket of currencies amid continued uncertainty over the UK's future in the EU. The associated concerns over economic stability have shifted focus to data releases and the Bank of England's monetary policy meeting.
UK PMI manufacturing data missed forecasts at 50.8 (down from 52.9 in Feb). Despite the disappointment, Sterling has held up since the release, and shaking off the expectation for this to add more pressure on the Pound as it adds to the case for interest rates to remain on hold, has driven higher this morning.
Considering your next transfer? Log in to compare live quotes today.
The USD has held firm, despite increasing risk aversion, which usually leads to safe haven flows. We have seen the JPY benefit here, whilst the Euro weakened on the safe haven move, losing 0.7% against USD and 1.2% against GBP. For the Euro, the main event remains as the ECB meeting, with an increasing expectation that Mario Draghi will announce an extension to the QE program.
Looking at the data, we saw the US Chicago PMI index fell more than expected, confirming that business activity contracted in February. US employment data is the main focus this week, with ADP figures to be released on Wednesday and the main event, the Non-Farm Payrolls, due on Friday. Current expectations are for a rise in the number of jobs created in Feb, which should be positive for USD. Continued USD strength, against a backdrop of unimpressive US data, presents a quandary for the Fed and the timing of the next interest rate is becoming more uncertain.
Overnight, the RBA kept their rates unchanged at 2%, which was largely expected. The statement confirmed their view that low inflation would provide room for easing, but that there are reasonable prospects for growth, with low rates supporting demand.
UN Security Council plans to pass measures to expand sanctions on North Korea.
Morning mid-market rates – The majors
85% savings. Job Done. So, what is the secret sauce of the CurrencyTransfer.com marketplace?

CNBC described us as 'disrupting global money transfer'. Finally, you kiss goodbye to hidden fees.
How are we innovating?
Well, we are not an expensive bank costing you up to £1,500 on every £50,000 trade. Neither do you ever need to ring around multiple brokers and speak to sales guys. Pretty inaccurate way of shopping around. We help you maximise the value of each transfer. Quite simply, you are in control. Foreign exchange companies compete in a LIVE marketplace to win your business.
You win!
Got a question? We'd be delighted to help!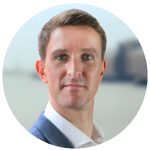 Paul Plewman
Director of Sales & Operations
t: +44 (0) 20 7096 1036
e: paul@currencytransfer.com