Daily Market Brief – 1st May 2015
Hello. Here is your market brief
Quote of the day: "No notes. You speak from deep in your heart. It's easy" – Manny Pacquiao
May 1st: Currency Markets Highlights
GBP drops over 1.5% against Euro
Positive US Data strengthens Greenback against sterling
EUR/USD reaches 10 week high
CEO @dan_currency ringside in Vegas. Tweeting highlights? I doubt it!
Sterling Comment
Yesterday saw Sterling lose over 1.5% percent as GBP/EUR slid from 1.39 to 1.3675 (a three-week low) as the Euro rallied on the back of the biggest two-day jump in German Bund yields since 2011. UK PMI Manufacturing data fell short (51.9 Vs. 54.0) and GBP/EUR dropped further, currently trading at 1.3610.
According to Simon Derrick, Currency Chief at Bank Of New York Mellon, "What you're seeing right now is a market that is hyper-sensitive to yield spreads, that's logical because yield spreads have become so miniscule that absolutely anything is creating, relatively speaking, a big shift."
Sterling didn't fare much better against the USD, retreating from a two-month high and losing just under 1%. USD buoyed by positive US Data showing signs of a stabilising labour market and momentum building in the economy. Overall, Sterling still finished April with a 3.5% rise against USD – the strongest performance since September 2013 and still over 5% higher than the five-year low of $1.4567 in March, when many were calling Cable down to 1.40. GBP/USD was up slightly on the open, around 1.5385, but UK PMI caused Cable to sell off further to around 1.5315.
With increased volatility in the markets, feel free to reach out to your Personal Currency Concierge today to discuss any requirements you have pending, or log into our dealing platform for LIVE, bookable exchange rate quotes.
Greece Update
Yesterday saw bailout talks develop with Greece proposing its most stringent reform measures since the Syriza government came into office just over a couple months ago.
Athens leaders are still fighting to unlock aid prior to a €750 million payment which is due to the IMF 12th May. This is in addition the €200 million IMF interest payment Greece owe today.

Global Comment
The euro marches on against the USD, hitting fresh 10-week high. EUR/USD gained over 0.8% moving above 1.12 to 1.1250. The single currency is on a four-session winning streak against the greenback. Only late last week it was trading below 1.08.
Have a great bank holiday weekend! If you're staying up for Mayweather/ Pacquiao, be sure to tweet @dan_currency while you enjoy fight night!

Morning mid-market rates – The majors


GBP > USD


–
1.5313


GBP > EUR


–
1.3597


EUR > USD


–
1.1262


EUR > GBP


–
0.7355
85% savings. Job Done. So, what is the secret sauce of the CurrencyTransfer.com marketplace?

CNBC described us as 'disrupting global money transfer'. Finally, you kiss goodbye to hidden fees.
How are we innovating?
Well, we are not an expensive bank costing you up to £1,500 on every £50,000 trade. Neither do you ever need to ring around multiple brokers and speak to sales guys. Pretty inaccurate way of shopping around. We help you maximise the value of each transfer. Quite simply, you are in control. Foreign exchange companies compete in a LIVE marketplace to win your business.
You win!
Got a question? We'd be delighted to help!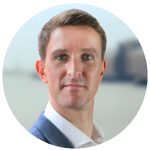 Paul Plewman
Director of Sales & Operations
t: +44 (0) 20 7096 1036
e: paul@currencytransfer.com